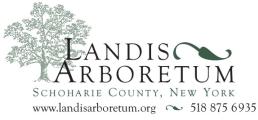 WASHINGTON, DC (06/23/2009)(readMedia) -- Dr. Anne-Imelda Radice, Director of the Institute of Museum and Library Services (IMLS), announced today that 907 museums, libraries, and archives have been selected to receive the IMLS Connecting to Collections Bookshelf. She made the announcement during her opening remarks at the fourth and concluding Connecting to Collections forum, Stewardship of America's Legacy: Answering the Call to Action in Buffalo, NY. This is the third and final installment of the Bookshelf program, which has distributed 2,751 sets of books, online resources, and a user's guide to institutions in every part of the country. To see the list of recipients, click here. Speaking on behalf of Landis, New York State's Capital Region Arboretum, Landis Board President Anne Donnelly welcomed the news. "We already know that the richness of experience and insight represented by the Bookshelf will be especially helpful in ensuring the sustainability of our noteworthy Collections. We are as honored to have been selected to receive this invaluable resource as we are with our association with the IMLS." "When IMLS and our partners began the journey to help save America's collections three years ago, we knew that money and appropriate resources would prove major barriers between many of our nation's collecting institutions and proper collections care," said Dr. Radice. "With the Connecting to Collections Bookshelf initiative, we were able to offer these institutions tools to help them preserve and conserve their treasures for future generations. We commend them for answering this call to action." The Bookshelf comprises resources for collections typically found in art or history museums and in libraries' special collections, with an added selection of texts for living collections. It is a component of Connecting to Collections: A Call to Action, a strategic initiative by IMLS to address the challenges described in A Public Trust at Risk: The Heritage Health Index Report on the State of America's Collections, an IMLS-funded study conducted by Heritage Preservation. Most recipients have small budgets and staff, and have demonstrated an urgent need for this permanent resource. History museums, historic houses, and academic libraries with special collections are especially well represented among the recipients, as are zoos, aquaria, botanical gardens, and nature centers. The IMLS Bookshelf was made possible by a cooperative agreement with the American Association for State and Local History (AASLH) with support from the Getty Foundation, the Henry Luce Foundation, and the Samuel H. Kress Foundation. "Given the Getty's longstanding commitment to the care of museum and archival collections, we are pleased to partner with IMLS and other foundations to provide key conservation resources to the institutions that most need them," said Getty Foundation Director Deborah Marrow. "We are delighted to help make this important material reach so many institutions around the country," said Ellen Holtzman, Program Director for American Art at the Henry Luce Foundation. "The Kress Foundation is delighted to be working with IMLS to ensure the broadest possible access to this important reference resource," said Max Marmor, President of the Kress Foundation. About the Institute of Museum and Library Services The Institute of Museum and Library Services is the primary source of federal support for the nation's 123,000 libraries and 17,500 museums. The Institute's mission is to create strong libraries and museums that connect people to information and ideas. The Institute works at the national level and in coordination with state and local organizations to sustain heritage, culture, and knowledge; enhance learning and innovation; and support professional development. To learn more about the Institute, please visit http://www.imls.gov/. About the American Association for State and Local HistoryThe American Association for State and Local History is a non-profit membership organization comprising individuals, agencies, and organizations acting in the public trust, engaged in the practice of history, and representing a variety of disciplines and professions. It provides leadership and support for its members who preserve and interpret state and local history in order to make the past more meaningful to all Americans. To learn more, visit http://www.aaslh.org/. About the Getty FoundationThe Getty Foundation provides support to institutions and individuals throughout the world, funding a diverse range of projects that promote the understanding and conservation of the visual arts. The Foundation is part of the J. Paul Getty Trust which also includes the J. Paul Getty Museum, the Getty Research Institute, and the Getty Conservation Institute. To learn more, visit www.getty.edu/foundation. About the Henry Luce Foundation The Henry Luce Foundation was established in 1936 by the late Henry R. Luce, co-founder and editor-in-chief of Time Inc. With assets of approximately $750 million, the Luce Foundation supports American art, higher education, Asian affairs, theology, and women in science and engineering. To learn more, visit http://www.hluce.org/. About the Samuel H. Kress FoundationThe Samuel H. Kress Foundation was created in 1929 and devotes its resources to advancing the scholarship, conservation and enjoyment of works of European art. The Kress Foundation's programs focus on the preservation of significant monuments of European art and architecture, as well as the nurturing of professional expertise in art history and art conservation. To learn more, visit http://www.kressfoundation.org/. About the Landis Arboretum The Landis Arboretum is a multifaceted natural jewel. Long a destination of choice among Capital District gardeners, environmentalists, nature lovers, hikers, perambulists, and birders, the Landis Arboretum may be one of the best-kept secrets among Capital Region residents. The Landis Arboretum includes a nationally recognized collection of oaks and is registered with the North American Plant Collections Consortium (NAPCC). The Arboretum also is included in the New York State Route 20 Bluebird Trail, bringing even more birdwatchers to the site. The Arboretum's vast dark sky and wide horizons attract area astronomers to its meetinghouse and parking field for sky-watching events The Arboretum is central to the New York State Wine and Spa Trails and in close proximity to historic Sharon Springs. And, it is a natural stop for those traveling to the high-volume tourist attractions between the Albany, Cooperstown, and Finger Lakes Regions. For more information about the Landis Arboretum:
http://www.catskillmtn.org/guide-magazine/articles/2008-05-spectacular-beauty-sustainable-fun.html
The Landis Arboretum is located 1.5 miles off Scenic designated Route 20 in Esperance, NY, a beautiful and easy drive from within the Capital Region. For more information, call 518-875-6935; http://www.landisarboretum.org/. Press Contacts 202-653-4632: Jeannine Mjoseth, jmjoseth@imls.gov; Mamie Bittner, mbittner@imls.gov 518-875-6935: Thom O'Connor, director@landisarboretum.org
Classes, Garden Party Continue June Bloom
 at Landis Arboretum
Whatever the day, month, or season, there is always a reason to visit Landis, the Capital Region's Arboretum - for family fun, relaxation, and learning....
June 27, Saturday, 2 - 3:30 PM                     HERPETOLOGY  HIKE Landis Arboretum, Esperance, NY; http://www.landisarboretum.org/ Enjoy a walk about the Arboretum's fields, forests and ponds in search of amphibians and reptiles.  We hope to see several salamanders, frogs, snakes and turtles as we learn about their habits and habitats. Donation, $5 per person.             Leader: George Steele, Science Educator. George Steele is a seasoned and award-winning environmental education consultant and a popular guide at Landis, the Capital Region's Arboretum.  Since 1992 he was worked with a wide range of programs for children's summer camps, museums, nature centers, outdoor education centers, state agencies, libraries, and schools throughout the Northeast. June 28, Sunday, 10:30 AM - 1:30 PM NATIVE PLANTS AND BIODIVERSITY:  A FIELD TRIP WITH ED AND ANNE Landis Arboretum, Esperance, NY; http://www.landisarboretum.org/ Bring a bag lunch and walk the Native Plant Trail with Ed Miller, curator, and Anne Donnelly, retired biology professor and Arboretum President. We'll talk about native plants and how to key them out - and about biodiversity, evolution, and how native plants sustain wildlife in our gardens. Bring your field guides and we'll help you use them, or use ours. Members $10, non-members $15. Although formally trained to be an engineer, Ed Miller has always had an interest in nature. Following retirement nearly 25 years ago, he studied plants seriously with Ruth Schottman, Jerry Jenkins, Nan and Sue Williams, and others. He has twice served as the chair of the Northeastern section of the Botanical Society of America. Today, Mr. Miller ranks at the top of the Volunteers Who Know list at the Arboretum:  he serves as curator to the Native Plant Collection, which he started at the Landis Arboretum in 1999. July 11, Saturday, 10 AM - 1 PM EYE ON:  NATURE THROUGH THE CAMERA'S LENS Landis Arboretum, Esperance, NY; http://www.landisarboretum.org/ A photography class for all levels of proficiency,             The 548-acres Arboretum becomes a photographer's paradise in this dynamic three-part exploration of nature as seen though the camera's lens.             Led by nature photographer Bill Combs, Jr. and members of the Schoharie County Photographers Club, the informal three sessions are designed to engender excitement and a deeper appreciation of technique, patience and experience when nature is the dynamic subject of pursuit.
July: Look out and all around! Celebrate the abundance of Wildlife that makes the Arboretum a boundless source of inspiration and satisfaction for your mid-day photographic adventure.
The 3-hour segment includes:
90 minutes with camera in hand, exploring the natural splendors of the Arboretum.
90 minutes of shared time as you display your images in a group setting, learn from shared suggestions and recommendations for improving technique, engaging nature, and expanding creative options. Held at the Arboretum's Harkness Library, which doubles as a classroom, art studio, workshop area.
 Requirements: Enthusiasm; a digital camera, appropriate clothing (depending on season), and sensible shoes for the natural terrain of Landis. Bring a brown-bag lunch and a non-alcoholic beverage. Segments can be taken individually although participation in all three sessions will yield maximum satisfaction and learning. Cost: $25/session for members; $35/non-members.             Your Guides:  Cobleskill resident Bill Combs Jr's interest in photography began in high school. What began as a hobby developed into a privilege, taking him to places he never would have visited otherwise-from countless hours exploring the wildlife of the exotic Everglades National Park in Florida to photographing the buffalo round-up in South Dakota and elk and bighorn sheep in the Rockies. Bill and his family often can be seen exploring the trails and rich natural resources of the Arboretum.             For more than a decade, the Schoharie Photo Club has provided common ground for regional photographers -- both amateur and professional. Members discuss their art, share techniques, display their images, and discuss their body of work. Members' work is displayed at the Cobleskill Fair each August as well as in group showings at the TriCounty Arts Council Gallery in Cobleskill. The Club hosts presentations by guest speakers and knowledgeable members on various topics during its monthly meetings. www.scphotoclub.com ; info@scphotoclub.com              July 12, Sunday, 2 - 3:30 PM             NATURE ART AT THE MEETING HOUSE Landis Arboretum, Esperance, NY; http://www.landisarboretum.org/             Stop by the Arboretum's Meeting House and create art inspired by nature.  We'll make animal track t-shirts (each participant should bring a plain colored t-shirt), sun print book marks, leaf prints and natural dyes. George Steele, Science Educator. $5/person; $15/family. July 18, Saturday, 11 AM - 3 PM 2009 GARDEN TOUR             Join this exploration of nine special gardens in the Burnt Hills/Scotia areas of New York State's extended Capital Region. Alone or by the carful, this Arboretum classic is a must event for gardeners and a civilized day of gardening insights. This is a day you won't want to miss. Tickets: only $25 for all  nine Gardens. Arboretum Members, 20% off! Bu tickets online at http://www.landisarboretum.org/, or at Hewitt's Garden Center. July 17/18, Friday/Saturday, 10 PM PUBLIC STAR PARTY Landis Arboretum, Esperance, NY; http://www.landisarboretum.org/             THE ALBANY AREA AMATEUR ASTRONOMERS (AAAA) meet regularly by the Landis Arboretum under the leadership of Alan French. The public is invited and attendance and parking are free. Experience this event for yourself!
July 17 & 18 (Fri/Sat) at 10:00 PM
August 18 (Tues) at 7:30 PM 
August 21 & 22 (Fri/Sat) at 9:30 PM : Club meeting (Meeting House) and star party
September 11 & 12 (Fri/Sat) at 8:30 PM
October 16 & 17 (Fri/Sat) at 8:00 PM
November 13 & 14 (Fri/Sat) at 8:00 PM
Alan French and his wife, Susan, have been sharing the night sky with people at star parties in the Capital District for close to 40 years. French is a telescope maker, but also enjoys naked-eye astronomy.  He is Vice President of Dudley Observatory's Board of Trustees and the Albany Area Amateur Astronomers.              The AAAA owns an 18 inch telescope, and members bring a variety of other telescopes to these gatherings, and are happy to share the views of deep sky wonders or offer help to those new to the hobby. Programs such as The Walk Among the Stars include constellation tours, the myths, and stories associated with the constellations, and hints on enjoying the night sky.              Visitors to the Arboretum event should bring something to sit on, and dress according to the season. A sweater is always a good idea for late evenings at Landis. Programs are cancelled if the sky is cloudy. Participants are encouraged to register by calling 518-374-8460 so that they can be notified if cloudy skies force a cancellation. Those who do not pre-register can call to check about two hours before the start time. July 25, Saturday, 2 - 3:30 PM                      POND ECOLOGY Landis Arboretum, Esperance, NY; http://www.landisarboretum.org/             The pond ecosystem is full of life.  Join us as we explore who is who, what they do, how they grow and where they go in the pond environment. George Steele, Science Educator. GEORGE STEELE is a seasoned and award-winning environmental education consultant and a popular guide at Landis, the Capital Region's Arboretum.  Since 1992, he has worked with a wide range of programs for children's summer camps, museums, nature centers, outdoor education centers, state agencies, libraries, and schools throughout the Northeast.  $5 per person; $15/family. Contact: Thom O'Connor, 518-875-6935