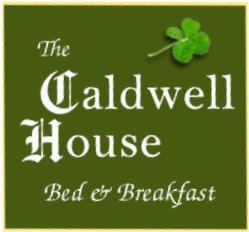 The Caldwell House Bed and Breakfast is offering guests who reserve two nights a third for $29 all February and March long as way to celebrate the special February 29th holiday
Salisbury Mills, NY (January 6, 2020) – The Caldwell House Bed and Breakfast is offering guests a chance to stay two nights and add on a third night for only $29 in a nod toward Leap Year. The famed holiday comes around just once every four years on February 29th and graces calendars this 2020. The deal is available to guests mid-week (Mondays through Thursdays) who stay two consecutive nights in the months of February and March; Fridays, Saturdays and Sundays are excluded.
"There's a strong Irish association to Leap Year, even though it is everyone's holiday," said Dena Finneran, who co-owns the bed and breakfast with her husband, John. "Irish folklore says women may propose to their boyfriends on February 29th. While we feel anyone can propose to anybody at any time, we love the story and treat this day as an Irish holiday." Caldwell House has a rich Irish heritage.
Last Leap Year, Caldwell House ran a promotion offering a free night to brave couples who proposed at the property. This year the award-winning country inn has lowered the stakes and its prices to help couples enjoy an extra day in the year, which they say is the real gift.
"We always talk about the 365-days of the year," said Dena. "While we have a great offer, the real 'win' is an extra 24-hours to spend without cutting into your 365-day plan!"
About Caldwell House
The Caldwell House Bed and Breakfast is a multi-award winning member of the prestigious Select Registry and Diamond Collection groups of Inns. The B&B is one of the top 25 bed and breakfasts across the country, according to the most recent yearly list by BedandBreakfast.com. It also was recently inducted into TripAdvisor's Hall of Fame for earning a Certificate of Excellence for five consecutive years. Located in the heart of the Hudson Valley– close to the United States Military Academy at West Point, the Storm King Arts Center, Brotherhood Winery (and many of the Shawangunk Wine Trail Wineries), and the Woodbury Premium Outlet Mall. Some of the Hudson Valley's most beautiful hiking/biking trails are within walking or easy driving distance. Built in 1802, this historic inn is full of many original features, antiques and original paintings, as well as modern amenities. Each guest room includes its own private full bath (several with Jacuzzi tub for two), smart TVs with Netflix/Hulu, free Wi-Fi Internet access, individual room temperature controls, iPads and more. 
The Caldwell House Bed and Breakfast is located at 25 Orrs Mills Road, Salisbury Mills, NY 12577. To make a reservation call 1-800-210-5565 or visit www.caldwellhouse.com. Also at: facebook.com/CaldwellHouseBandB
###
Media Contact:
Maria Coder
917-202-8514