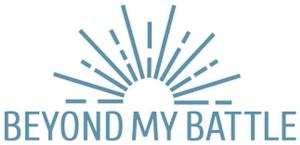 Beyond My Battle's "Art with Heart and Hope" moves online, providing a timely voice for those using art to cope with medical challenges
Saratoga Springs, NY: While plans of holding annual fundraisers and events continue to change, local nonprofit Beyond My Battle has opted to not only bring its big event online but partner with legendary folk music venue Caffe Lena to make the experience extra special. Art with Heart and Hope, now in its second year, is an exhibition celebrating the herapeutic power of art for those living with medical conditions and caregivers. 
On Saturday, May 30th at 8 pm EST, you can attend the show from the comfort of your home by watching it live online from Caffè Lena's YouTube channel. The experience is free to enjoy and leaves an impression on all. 
At a time when the world is gaining perspective of the daily challenges for those living with illnesses and their caregivers, we are also witnessing a mass gravitation toward the arts, as they provide a sense of peace and presence. Art With Heart and Hope fuses these societal awakenings by delivering an experience that shares the sights, sounds, and stories of those using art to cope and communicate. 
Artwork submissions of all kinds are welcome. If you are an artist living with or caring for someone living with a rare disease, illness, or disability, this is a great opportunity to share your work. The deadline to submit is Friday, May 15, 2020 and is quick and easy to do! Visit https://bit.ly/submit-bmb-art    
To learn more about Art with Heart and Hope visit www.beyondmybattle.org/art2020 or email art@beyondmybattle.org   
About Beyond My Battle:
Beyond My Battle (BMB) is a Saratoga-based 501(c)(3) nonprofit helping people reduce the stress of serious illness, rare disease, and disability. Through emotional support and educational resources rooted in mindfulness, awareness, and compassion, BMB works to cultivate emotional
awareness and provide an engaged, resilient approach to life with health-related uncertainty. To learn more about BMB, visit www.beyondmybattle.org. 
###
Contact: Martel Catalano
martel@beyondmybattle.org