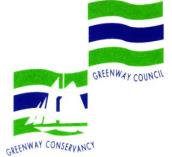 Albany, N.Y.
- Mark Castiglione, Acting Executive Director of the Hudson River Valley Greenway is pleased to announce the recipients of the 2010 Greenway Conservancy Small Grant Program. A total of $43,850 was awarded to seven communities and organizations in the Hudson Valley.  The Greenway Conservancy Small Grant Program is an annual competitive grant funding opportunity available to communities and not-for-profit organizations within the designated Hudson River Valley Greenway area, which extends from Lake Champlain to New York Harbor.  The program offers funding for trail planning and design, construction and rehabilitation, and education and interpretation.  Emphasis is placed on trail projects that seek to implement the goals of the Draft Greenway Trail Vision Plan, fill in identified gaps in the Greenway Trail System, and make improvements to designated Greenway Trails. This year, the program emphasizes trail projects that contribute to the completion of the Hudson River Greenway Trail system.            Mark Castiglione, Acting Executive Director of the Hudson River Valley Greenway, stated, "These projects will enhance recreational opportunities, provide waterfront access, protect open space, and increase tourism in Hudson River Valley communities.  The Greenway is proud to be able to provide the financial assistance to municipalities and non-profits in their efforts to improve the connections between communities in the Hudson River Valley, ultimately resulting in a regional network of trails. We applaud all of these groups and their commitment to the expanding trails and public access throughout the Hudson River Valley Greenway." Partial funding for this grant program was allocated to the Greenway by the National Park Service.  Congressman Maurice Hinchey helped to secure $30,000 in federal Quadricentennial funding for this grant program. The National Park Service allocated these funds to the Greenway to provide funding for projects that will help leave a lasting legacy.  A total of seven projects will be funded by the Greenway Conservancy Small Grant Program. These projects include:
Funding for Conservancy Small Grants: Total - $43,850
Village of Hoosick Falls, Rensselaer County: Hoosick River Greenway - $5,000 Town of Stillwater, Saratoga County: Trail Feasibility Study - $10,000 Open Space Institute, Saratoga County: Westney Property Canal Towpath Construction - $5,900 Town of Amenia, Dutchess County: Design of the Wassaic Trail to the Train - $10,000 Scenic Hudson Land Trust, Inc., Dutchess County: Hyde Park Heritage Greenway Trail Imp. - $6,500 Town of Marbletown, Ulster County: Marbletown Rail Trail Map & Guide - $1,950 NY-NJ Trail Conference, Westchester County: Yorktown Trails - $4,500 Matthew T. Monahan, Mayor - Village of Hoosick Falls said, "The Hoosick River is one of the most scenic and underappreciated parts of our community.  Through this grant and others like it we plan to create not just a multi use path but a quality outdoor experience within the Village of Hoosick Falls.  This $5,000 will aid us in the development of our trail and bring us closer to our final vision of having a river front path usable for both recreation and education. In these hard economic times, when budget funding to green spaces and public parks are being cut, it is important that we recognize the need for such areas.  Riverwalks and Greenways like the Hoosick River Greenway are possible largely because of contributions such as that of the Hudson River Valley Greenway.  As a result of this grant we will be able to provide river access to people of all ages and abilities in order to educate and enjoy this valuable resource within our community." Shelly Stiles of the Hoosick River Watershed Association, said, "HooRWA is grateful for the ongoing support of the Hudson River Valley Greenway for our Hoosick River Greenway project in Hoosick Falls. A project of this complexity requires many partners, and HRVG has been one of our strongest supporters." Ed Kinowski, Supervisor - Town of Stillwater  said, " This Grant will help our Town bring to fruition a trails program linking our Town with neighboring Town, City and village trail systems.   This specific study will help foster the continued development of the Champlain Canalway Trail between Waterford and Whitehall.   Trail development throughout our Town and County will enhance opportunities for recreation, tourism, education and a host of many other economic development initiatives and improve the quality of life for our local area residents." "The Open Space Institute has been dedicated to the protection of the Saratoga Battlefield and its viewshed for years," said OSI President Joe Martens. "The Greenway grant will allow us to complete an important trail link that will enhance heritage tourism and provide an important community resource." The Greenway Conservancy for the Hudson River Valley is a public benefit corporation established by the Greenway Act of 1991 to continue New York State's commitment to the preservation, enhancement and development of the world-renowned scenic, natural, historic, cultural and recreational resources of the Hudson River Valley, while continuing to emphasize appropriate economic development activities and remaining consistent with the tradition of municipal home rule.  One of the Conservancy's primary functions as set forth in the Greenway Act is to establish a Hudson River Valley Greenway Trail system, that links cultural and historic sites, parks, open spaces and community centers, and provides public access to the Hudson River. Visit
http://www.hudsongreenway.state.ny.us/
for more information on the Greenway; visit
http://www.hudsonrivervalley.com/
for more information on the Hudson River Valley National Heritage Area.
- 30 -
Contact:
Mark Castiglione (518) 473-3835