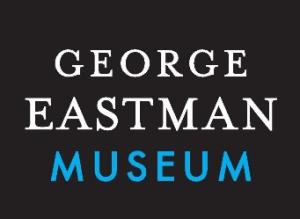 The museum announces its photography and film workshop schedule for 2020; three brand-new workshops being offered
Rochester, N.Y., December 3, 2019—The George Eastman Museum has announced its 2020 schedule of photography workshops. The museum is offering 19 hands-on workshops next year, including three brand-new offerings, including Handmade 35mm Black-and-White Film in April; Salt, Albumen, Collodion Printing Out Processes in July; and Lippmann Color Plates in August (Sold out; waitlist only). Registration is now open for all 2020 workshops at eastman.org/workshops.
Each of the three- to five-day photography workshops include hands-on instruction from Eastman Museum experts in historic and alternative processes. Each participant makes their own photographs and has the chance to explore prime examples of each of these processes from the museum's collection. Eastman Museum workshops are intended to help artists, educators, and enthusiasts develop new skills; experience is not necessary for most of the workshops. 
"With the rapidly growing interest in historic and alternative photographic processes, we seek to contribute to the expanding movement of handmade photography by teaching how to make the same type of gelatin emulsions introduced by George Eastman in the 1880s," said Mark Osterman, Process Historian, George Eastman Museum.
In addition to the workshops offered on-site at the museum in Rochester, there are two destination-style workshops in summer 2020. A Dry Collodion Negative workshop will be held at the Gianni Cusumano laboratory in Sicily June 8–12, and a Gelatin Dry Plates in the Woods workshop will be held at Letchworth State Park in Western New York June 22–26. The historic process team at the museum also offers private tutorials and private chartered group workshops as a flexible option for those who would like a more customized experience or who cannot make it to a scheduled workshop. For more information on pricing and availability, contact photographicworkshops@eastman.org.
2020 Photography Workshops
Digital Negative Making for Alternative & Historic Process Printing: March 4–6
Ambrotypes and Tintypes: March 16–20
Handmade Azo Gelatin Photographic Paper: April 1–3
Handmade 35mm Black-and-White Film: April 14–17 NEW for 2020
Gelatin Emulsion Dry-Plate Negatives: May 5–8
Heliograph and Physautotype: May 18–21
Coloring Silent Film: June 3–4
Destination Workshop—Dry Collodion Negative Workshop in Sicily: June 8–12
Destination Workshop—Gelatin Dry Plates in the Woods of Letchworth State Park: June 22–26
Wet-Collodion Negatives and Salt Printing: July 7–10
Salt, Albumen, Collodion Printing Out Processes: July 20–24 NEW for 2020
Dry-Collodion Negatives and Salt Printing: August 4–7
Lippmann Color Plates: August 17–21 NEW for 2020—Sold out. Contact photographicworkshops@eastman.org to be added to the waitlist.
Niépceotype & Hyalotype: Albumen-on-Glass Plates: September 1–4
Orotone/Opaltype: September 15–18
Carbon Tissue Making and Printing: September 29–October 2
Spirit Photography: October 21–23
Experimental Tintype: November 3–6
35mm Miniature Tintype: November 17–20
To register for any of the 2020 workshops, visit eastman.org/workshops. To learn more about photographic processes, visit eastman.org/process-videos to watch the museum's twelve-part video series.
For more information contact photographicworkshops@eastman.org or (585) 327-4800.
About the George Eastman Museum
Founded in 1947, the George Eastman Museum is the world's oldest photography museum and one of the largest film archives in the United States, located on the historic Rochester estate of entrepreneur and philanthropist George Eastman, the pioneer of popular photography. Its holdings comprise more than 400,000 photographs, 28,000 motion picture films, the world's preeminent collection of photographic and cinematographic technology, one of the leading libraries of books related to photography and cinema, and extensive holdings of documents and other objects related to George Eastman. As a research and teaching institution, the Eastman Museum has an active publishing program and, through its two joint master's degree programs with the University of Rochester, makes critical contributions to the fields of film preservation and of photographic preservation and collection management. For more information, visit eastman.org.
# # #
Media Contact: Kellie Fraver, Public Relations Manager
(585) 327-4813