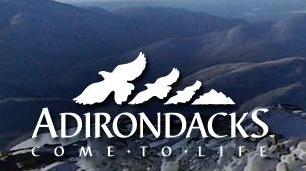 Enjoy Tours, Tastings and More During Maple Weekends in March
Adirondack Region, N.Y.
- As spring temperatures begin to rise in late February, Maple groves, called "sugar bushes," become a hive of activity. March in the Adirondacks means sugaring season has begun, and with it, a plethora of
Adirondack maple sugaring events
. Maple syrup is called "liquid gold" in the Adirondacks - and each spring, visitors flock to the Adirondacks to taste delicious treats made from locally produced syrup. Adirondack Maple Weekend events are slated for March 17-18 and 24-25 at locations throughout the region, including:
The Adirondack Coast's Parker's Family Maple Farm is a fifth generation maple operation. Take a horse drawn wagon ride, enjoy a pancake breakfast, take a tour and make maple cream and candy. Kids will enjoy the farm's small petting zoo. Brow's Sugarhouse will be open for free tours during Maple Weekend.
In the Adirondack Lakes Region, Friend Maple Products offers horse drawn wagon rides to the sugarbush, and samples of maple candy, ice cream and raffles. At Woods Maple Products, tours and boiling demos are scheduled.
Tour and taste around the Adirondack Tughill Region at Golden Maple Shanty, Pierce's Sugar Spigot, Wayne & Glenn Zehr and Swiss'er Sweet Maple.
For a true Adirondack experience, Speculator's McComb's Oak Hill Farm staff will demonstrate tree tapping techniques and sap boiling.
From Fine-n-Dandy in Norwood, to Rutley Maple Farms in Potsdam, the Adirondack Seaway's list of New York maple events are sure to delight any sweet tooth. Don't miss a stop at Woody's Maple, The Orebed Sugar Shack or Sweeter Creations Sugar House for more maple events.
Lake George area maple festivities include a Winter Farmer's Market, Sap to Syrup Maple Sugar Basics at Up Yonda Farm, Thurman Maple Days and town-wide sugaring demos and pancake breakfasts in Thurman.
Lake Placid's Cornell University Uihlein Forest will provide guided tours of the entire syrup process, from sugarbush to sugarhouse
Visit year-round
Adirondack attractions
like the American Maple Museum in Croghan. Exhibits showcase the history of maple syrup production and origins in the Adirondack Region.
About the Adirondacks:
The Adirondack Region is a six-million-acre park offering limitless recreation amid 2,000 miles of hiking trails and 3,000 lakes and ponds. Part of the largest temperate forest in the world, the Adirondacks are also home to 103 towns and villages. Connect with the Adirondacks on Facebook.com/visitadirondacks or Twitter.com/visitadks. Search
Adirondack attractions
, events and vacation packages at VisitAdirondacks.com. 
###
CONTACT: Rebecca Steffan (518) 523-9258
rebecca@inphorminc.com