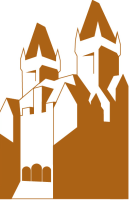 Buffalo, N.Y. --
What
:    Richardson Center Corporation South Lawn Celebration
When
:     Saturday, September 28, 11:00am-4:00pm
Where
:   Richardson Olmsted Complex South Lawn, 400 Forest Avenue, Buffalo, New York 14213
Who:
This event is free and open to the public. Reservations are not required.
How:
     For more information: tinyurl.com/southlawn, 849-4563 or       Christine@richardson-olmsted.com
Summary:
The public is invited to join the Richardson Olmsted Complex at the "South Lawn Celebration," to commemorate the unveiling of the new landscape between the Richardson Olmsted Complex and Forest Avenue and the transformation of the historic buildings and grounds. "Re-greening" is part of the redevelopment of this National Historic Landmark - which will include a hotel, event and conference space and an architecture center for Buffalo. The nine-acre South Lawn was created by replacing two large parking lots with a historically and ecologically sensitive Olmstedian landscape and drive, transforming the South Lawn into a welcoming green space for gathering and recreation.   This free event, sponsored by First Niagara Bank Foundation, is an opportunity to thank the public for their input and support throughout the redevelopment of the Richardson Olmsted Complex.  The South Lawn is the scenic public entry to the Complex, while the north landscape will become a more active entry for the hotel and conference center.  The northern entry will reflect the agrarian history of the site while acting as a welcoming entry. The South Lawn Opening Celebration will feature live music by Jason Myers on bagpipe; the Bar-Room Buzzards; the Buffalo State Jazz Combo; The Albrights; the Diaspora Drumming Ensemble, and the Nickel City Pimp Choir, with Drew Kahn of the Buffalo State Theater Department as the master of ceremonies.  Other entertainment throughout the day will include magician Mike Seege and Mugsy the Clown.  Activities include the Great Lakes Kitefliers Society; a letterboxing scavenger hunt; crafts and face painting with the Buffalo State College Art Education Student Association; lawn games (including KanJam) and the creation of a Richardson Towers mosaic with Faces of Buffalo.  Free outside tours throughout the day will highlight the past, present, and future of this iconic complex, with a special focus on the grounds. Free parking is available in the Buffalo Psychiatric Center (BPC) lot on Elmwood Avenue.
About The Richardson Olmsted Complex
The Richardson Olmsted Complex will be adaptively reused as a hospitality venue and cultural amenity for the city.   This 140-year-old National Historic Landmark is widely considered to be one of Buffalo's most important and beautiful buildings.  The rehabilitation is overseen by the not-for-profit Richardson Center Corporation, appointed by then Governor Pataki in 2006 to stabilize, preserve and rehabilitate the iconic complex using dedicated state funds.  Utilizing an active preservation planning process, a Master Plan was created to oversee the redevelopment.   The first phase of reuse as a hotel, event and conference spaces, and a Buffalo Architecture Center, are all expected to open in spring 2016. For more information, visit http://www.richardson-olmsted.com/
###
Media Contact
: Monica Pellegrino Faix, 849-6070 (office) or 628-1877 (cell)