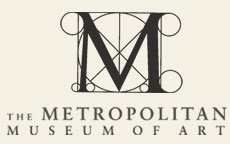 New York, N.Y.
-    
WHAT
The Metropolitan Museum of Art's annual Family Benefit, now it its 21st year, is a fun and lively evening for parents and children to explore the Museum together after hours. The event will feature gallery visits, interactive art projects and activities, dinner, and live music provided by Brooklyn-based education rock band
The Deedle Deedle Dees
. Guests are invited to dress as their favorite heroes or heroines. Programs and activities offered throughout the evening include stations for guests to design their own heroic accessories; a trading card game featuring heroes and heroines from the Museum's galleries; the chance to invent a hero; a special armor demonstration by the Museum's Arms & Armor Department; and more. Tickets are required.
WHEN
Monday, February 4, 2013 5:30 - 8:00 p.m.
WHERE
The Metropolitan Museum of Art, Fifth Avenue at 82nd Street, Manhattan
TICKET INFORMATION
Individual tickets ($85-$175) and ticket packages are available at a range of prices.  For more information: 212-570-3948 or
familybenefit@metmuseum.org
. Tickets may also be purchased on the Museum's website:
http://email.metmuseum.org/a/hBRCt2PB7u9PqB8wnBODu29e4D5/fbtkts
###
PRESS CONTACT:
Ann Matson, (212) 570-3951 or
communications@metmuseum.org
Journalists interested in coming to cover the event need to contact the Communications Department in advance with their request.