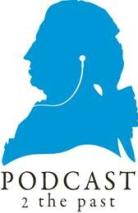 The Steuben County Conference & Visitors Bureau and the Finger Lakes Visitors Connection invite media to the launch of
Podcast 2 the Past
, an exciting new project which brings history into the 21
st
Century.
What:
              Steuben County Conference and Visitors Bureau and Finger Lakes Visitors Connection have scheduled a press conference to announce the launch of
Podcast 2 the past
, a  tourism program aimed at bringing the past into the 21
st
century.
Why:
               The two tourism organizations have joined forces in an attempt to use technology as a fun and environmentally-friendly way to promote some of the architecturally unique and historically significant sites in Steuben and Ontario Counties.
Podcast 2 the past
is intended to introduce visitors to a distinct historical character or site, revealing a little about the rich history of the Finger Lakes.
Who:
               Susan B Anthony, Glenn H. Curtiss and Mary Clark Thompson will be on-hand to introduce the historic sites selected for
Podcast 2 the past
. The presentation will include a live demonstration of the website and podcasts. An electronic media kit will be distributed to members of the media and will include website screen shots, podcast MP3's and detailed background information.
When:
              The press conference will take place during National Tourism Week on
Tuesday,
May 12, 2009
beginning at
9:30am
and will last approximately 30 minutes.
Where:
             Rockwell Museum of Western Art                         111 Cedar Street Corning, NY 14830
###
Media Contact:
Dave DeGolyer, Office: (607) 936-6544 Nicole Mahoney, Mobile: (585) 451-0050