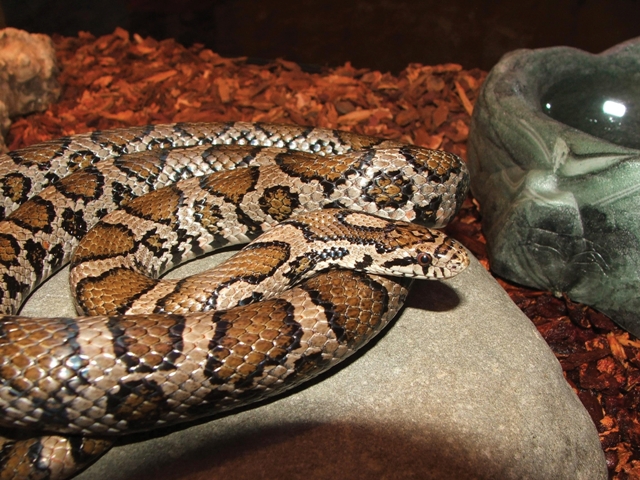 Cornwall, N.Y.
- On Saturday, August 3 at two special times -- 10 a.m. and 11:30 a.m. -- the Hudson Highlands Nature Museum presents
Snakes Alive!  
This special snake program will confirm that snakes are indeed awesome animals, helpful to the environment and very misunderstood. Join environmental educators Jim Farkas and Sasha Boucher at the Outdoor Discovery Center on Muser Drive, across from 174 Angola Road, Cornwall, to meet some of the museum's resident snakes. "About 12 species of snakes make the Hudson Valley their home," said Farkas. "Some species, such as the Red-Bellied Ring-Necked and DeKay's snakes barely grow 12-inches long and eat small invertebrates like worms, slugs and beetle grubs," added Boucher. Get a close-up look at their amazing adaptations and learn about snakes that live in the Hudson Valley and what to do if you see one! There will be live snakes to observe up close plus snake artifacts available for hands-on interaction. Make a fun snake craft to take home. This event is for adults with or without children and for children ages 5 and up. Admission: Adults, $7, Children, $5. Museum Members: Adults, $5, Children, $3. For information visit
hhnaturemuseum.org
or call 845-534-5506, ext. 204.
###
Photo caption
: Come see live snakes and learn about snakes native to the Hudson Valley at the Hudson Highlands Nature Museum on Saturday, August 3 at 10 a.m. and 11:30 a.m. Photo by Pam Golben.
Contact:
Marian Goldin, Marketing Manager Hudson Highlands Nature Museum 845-534-5506, ext. 215