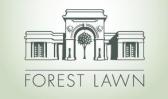 Elizabeth Chu Richter, FAIA, 2015 President-Elect of The American Institute of Architects, To Be Featured Speaker at Ceremony in Forest Lawn Buffalo, NY - On Wednesday, December 18 - the 100th anniversary of the death of architect Louise Bethune, FAIA - the American Institute of Architects New York State (AIANYS); American Institute of Architects, Buffalo/WNY Chapter; The Buffalo Architecture Foundation and Forest Lawn will dedicate a memorial marker on Bethune's grave in Section 10 of Forest Lawn at a special ceremony beginning at 10:30 a.m. Elizabeth Chu Richter, FAIA, 2014 First Vice President/2015 President-Elect of the American Institute of Architects, will be in Buffalo to take part in the ceremony, which will also include placement of a wreath. Born Jennie Louise Blanchard, Louise Bethune (as she was known professionally) is considered to be the first professional female architect in the United States, and still serves as an inspiration to all architects eager to see their profession extend its borders to encompass the whole of the society it serves. She died on December 18, 1913 and was buried in Section 10 of Forest Lawn. In 2001, the American Institute of Architects Buffalo/WNY Chapter erected a plaque honoring Louise Bethune - the first woman architect elected to the AIA and the first woman elevated into the College of Fellows - at roadside in Forest Lawn near the grave. In 1886 Bethune, with the support of a number of leading Buffalo architects, formed the Buffalo Society of Architects, which eventually became AIA Buffalo/WNY. She is credited with designing several prominent buildings in Western New York, including Hamburg and Lockport High Schools; the 74th Regiment Armory (later, Elmwood Music Hall); Denton & Cottier Music Store and the Hotel Lafayette.             "As the first professional woman architect, Louise Bethune made available a profession that was previously closed to women," says Kelly Hayes-McAlonie, AIA, Interim Director, Past President, AIANYS. " She is an inspiration to me as a practicing architect and to women across the U.S. and beyond. We all owe her a tremendous debt." As an additional tribute to Louise Bethune, on the evening of December 18, the historic Electric Tower in downtown Buffalo will be lit in "Architect Barbie Pink."  Louise Bethune was an inspiration for Mattel's recently introduced Architect Barbie doll, which was designed to inspire girls to consider a career in architecture. The Electric Tower is located at 535 Washington Street. The ceremony at Forest Lawn is free and open to the public.  About Forest Lawn As one of the first deliberately designed and professionally landscaped rural cemeteries in the United States, Forest Lawn is at the heart of Western New York's cultural tourism renaissance. Its first interment took place in 1850; today there are 162,000+ permanent residents in this 269-acre, not-for-profit cemetery serving all faiths. As a destination for art, history and genealogy research, Forest Lawn offers year-round guided tours, educational programming, an annual flag retirement ceremony, countywide special veteran programming on Memorial Day and Veterans Day and more. Forest Lawn is the only local full-service cemetery for traditional and cremation arrangements listed on the State and National Registries of Historic Places. At Forest Lawn, the future is our past. For more information, visit http://www.forest-lawn.com/ or find us on Facebook.             About AIA For over 150 years, members of the American Institute of Architects have worked with each other and their communities to create more valuable, healthy, secure, and sustainable buildings and cityscapes. Members adhere to a code of ethics and professional conduct to ensure the highest standards in professional practice. Embracing their responsibility to serve society, AIA members engage civic and government leaders and the public in helping find needed solutions to pressing issues facing our communities, institutions, nation and world. Visit http://www.aia.org/. About AIANYS Founded in 1931, AIA New York State has a statewide membership of 7,100 in 13 chapters and speaks for the interests of all registered architects in New York State.  Its parent organization, The American Institute of Architects (AIA), is a nationwide member-based organization. The primary functions of AIA New York State is to increase the public's general knowledge and awareness of architecture and the role architects play in the built- and planned- environment, and government affairs to monitor state legislative and regulatory activities to promote and enhance the profession of architecture, those who practice, and to ensure the health, safety and welfare of the public it serves.  For more information, visit http://www.aianys.org/. About AIA Buffalo/WNY Chapter Formed in 1886 as the Buffalo Society of Architects by Buffalo architect Louise Bethune with the support of a number of other leading Buffalo architects, AIA Buffalo/WNY Chapter has a rich history of active involvement. The Chapter has been a consistent voice for integrity and design excellence in the Western New York architectural community. For more information, visit http://www.aiabuffalowny.org/ About The Buffalo Architecture Foundation Buffalo Architecture Foundation, Inc. (BAF) is a not-for-profit public charity dedicated to inspiring the exploration and appreciation of architecture and how it shapes our lives.  BAF's mission is implemented through educational activities for school-aged children and public awareness events engaging citizens of all ages. Established with the generous support of the American Institute of Architects (AIA) Buffalo/Western New York Chapter, Buffalo Architecture Foundation is committed to nurturing creative cooperation with the AIA and other regional cultural organizations to promote and celebrate architecture, design and construction. For more information, visit http://www.buffaloarchitecture.org/. MEDIA NOTE: Directions to Louise Bethune's plaque and grave in Section 10 of Forest Lawn:
Enter Forest Lawn via the Delaware Avenue gates.
Make your first left (just before the Shepherdess statue and the Oishei bell).
Stay to your left, following Delaware Avenue.
Make a left at the first intersection (you'll see the Kreitner mausoleum in Section 9 in front of you and Section 10 will be on your left).
Stay on that road until you see, on your left, the bronze plaque honoring Louise Bethune at roadside in the section where she is buried. Park carefully along the road.
###