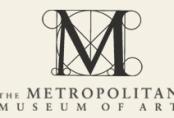 New York, N.Y. -
NEW EXHIBITIONS
Dürer and Beyond: Central European Drawings in The Metropolitan Museum of Art, 1400-1700
April 3-September 3, 2012
This exhibition will be the first to offer an extensive overview of the Museum's holdings of early Central European drawings, many of which were acquired in the last two decades. An emphasis on works by later 16th- and 17th-century artists will be balanced by a selection of German drawings from the 15th and earlier 16th century, of which some of the most exceptional ones-including works by Albrecht Dürer-entered the Museum with The Robert Lehman Collection in 1975. Accompanied by a catalogue.
           Rembrandt at Work: The Great Self-Portrait from Kenwood House April 3-May 20, 2012
Kenwood House, the London museum that holds the art collection known as the Iveagh Bequest, will close in April 2012 for renovations.  By special arrangement, Rembrandt's
Portrait of the Artist
(ca. 1665), which has never before traveled outside Europe, will be on view at the Metropolitan Museum from April 3 through May 20, 2012.  This outstanding canvas will hang near the Metropolitan's own
Self-Portrait
by Rembrandt of 1660, providing a rare opportunity to compare the two works, which--although close in date--are very different in scale, format, and expression.  The loan will also be an occasion for the Metropolitan Museum to bring together in one gallery the late Rembrandts from its permanent collection.
The Dawn of Egyptian Art
April 10-August 5, 2012
During the Predynastic and Early Dynastic Periods (ca. 4400-2650 B.C.), people living in the Nile Valley began recording their beliefs through paintings, sculptures, and reliefs made for their shrines and tombs.  These works of art capture the evolving world view of these early Egyptians.  Images of people, animals, and landscapes, some of which give rise to hieroglyphs, include forms and iconography that remained in use throughout the art of Pharaonic Egypt.  This exhibition brings together some 175 objects gathered from the Metropolitan Museum's important collection of early art and from the collections of 12 other museums in the U.S. and Europe to illustrate the origins and early development of ancient Egyptian art. The exhibition and catalogue are made possible by Dorothy and Lewis B. Cullman. Accompanied by a catalogue.
The Printed Image in China, 8th-21st Century
May 5-July 29, 2012
China invented both paper and printing and this exhibition presents an outstanding survey of the art of Chinese printing from the time of its inception in the eighth century through its burgeoning as an artistic medium during the 17th century and its continued vitality as a medium for both popular culture and political commentary during the twentieth century.  The exhibition will consist of approximately 136 prints drawn from the encyclopedic holdings of the British Museum. The exhibition was organized by the British Museum with the support of the American Friends of the British Museum. Accompanied by a catalogue.
Schiaparelli and Prada: Impossible Conversations
May 10-August 19, 2012
The exhibition, organized by The Costume Institute, will explore the striking affinities between Elsa Schiaparelli and Miuccia Prada, Italian designers from different eras.  Inspired by Miguel Covarrubias's "Impossible Interviews" for
Vanity Fair
in the 1930s, curators Harold Koda and Andrew Bolton will originate fictive conversations between these iconic women to suggest new readings of their most innovative work. Approximately 80 signature objects by Schiaparelli (1890-1973) from the late 1920s to the early 1950s, and Prada from the late 1980s to the present, will be compared and contrasted to explore the extraordinary impact of their aesthetics and sensibilities on contemporary notions of fashionability.  Experimental video technologies in the galleries will juxtapose masterworks from the designers in an unexpected series of conversations on the relationship between fashion and culture. The exhibition is made possible by Amazon. Additional support is provided by Condé Nast.
Press preview: Monday, May 7, 10:00 a.m.-1 p.m.
Tomás Saraceno on the Roof: Cloud City May 15-November 4, 2012
Argentinean artist Tomás Saraceno (born in 1973) will create a monumental constellation of interconnected, room-sized modules, specifically for the Museum's Iris and B. Gerald Cantor Roof Garden. Habitat-like, the work will be accessible for visitors to experience its interior realms. The interdisciplinary project is rooted in the artist's inventive exploration of new ways of inhabiting our environment, drawing on principles of architecture and engineering, physics and chemistry, aeronautics, and the natural world, and is inspired by eco-utopian visions for future sustainable communities. Merging art and architecture, Saraceno (originally trained as an architect) uses his art to envision floating or flying cities. Set against Central Park, its urban backdrop, and the airspace above and beyond, the installation suggests a model for futuristic urban planning. The exhibition is made possible by Bloomberg. Additional support is provided by Cynthia Hazen Polsky and Leon B. Polsky. The exhibition is also made possible in part by The Daniel and Estrellita Brodsky Foundation and Eugenio Lopez.
Press preview: Monday, May 14, 10:00 a.m.-noon
Bellini, Titian, and Lotto:  North Italian Paintings from the Accademia Carrara, Bergamo
May 15-September 3, 2012
The Accademia Carrara in Bergamo (northeast of Milan) is one of the jewels of Italian museums and a haven for art lovers.  Founded at the end of the 18th century by Count Giacomo Carrara and housed in a beautiful neo-classical building, it contains a range of masterpieces dating from the 14th to the 19th century, with an outstanding collection of Renaissance Venetian, Lombard, and Florentine painting.  Because it is currently closed for restoration, the Accademia Carrara will lend the Metropolitan Museum 15 masterpieces by Venetian and north Italian painters of the 15th and 16th centuries, including works by Bellini, Titian, and Lorenzo Lotto. The exhibition will focus on the areas and specific works that make the Accademia Carrara collection so distinctive, including three predella panels painted by Lorenzo Lotto in 1516 that are masterpieces of devotional narrative; Giovanni Bellini's hauntingly beautiful Pietà with the Virgin and Saint John the Evangelist (1465-1470); and Orpheus and Eurydice (ca. 1512), a poetic early work by Titian. The exhibition is organized by The Metropolitan Museum of Art in collaboration with the Accademia Carrara of Bergamo.
Press preview: Monday, May 14, 10:00 a.m.-noon
Designing Nature: The Rinpa Aesthetic in Japanese Art
May 26, 2012- January 13, 2013
Rinpa
-literally meaning "school of Ogata Korin"-is a modern term referring to a distinctive style of Japanese pictorial and applied arts that arose in the early 17th century and has continued into modern times. It embraces art marked by a bold, graphic abbreviation of natural motifs, frequent reference to traditional court literature and poetry, lavish use of expensive mineral and metallic pigments, incorporation of calligraphy into painting compositions, and innovative experimentation with new brush techniques. Featuring some 75 brilliantly executed works created in Japan by the Rinpa-school artists, the exhibition traces the development of the Rinpa aesthetic and demonstrates how its style continued to influence artists throughout the 19th and 20th centuries. Comprising some 50 works from the Museum's own holdings, supplemented by some 25 loans from public and private collections on the East Coast, it includes many masters' renowned works in a variety of media-painting, textiles, lacquerware, and ceramics. It will be held in two rotations.   Accompanied by a catalogue.
Ellsworth Kelly Plant Drawings
June 5-September 3, 2012
One of the foremost artists of our day, Ellsworth Kelly (American, b. 1923) may be best known for his rigorous abstract painting, but he has made figurative drawings throughout his career, creating an extraordinary body of work that now spans six decades. There has never been a major museum exhibition dedicated exclusively to the plant drawings. The selection of approximately 80 drawings begins in 1948 during Kelly's early sojourn in Paris and continues throughout his travels to his most recent work made in upstate New York. Accompanied by a publication. The exhibition is made possible by the Gail and Parker Gilbert Fund and the Jane and Robert Carroll Fund.
Press Preview: Monday, June 4, 10:00 a.m.-noon
OF SPECIAL NOTE:*
For the first time in nearly 30 years, the Museum has published a new edition of
The Metropolitan Museum of Art Guide
(distributed by
Yale University Press
). Entirely reconceived and rewritten by the Met's experts, this book provides an essential introduction to the collection by highlighting about 600 masterpieces from around the world that range in date from ancient to modern. In 2013, translations of the new 
Guide
will be published in Spanish, French, Italian, Chinese, and Japanese.* The Arms and Armor Department, established in October 1912, will mark its centennial with an exhibition devoted to Bashford Dean, its founding curator; gallery upgrades; a display of recent acquisitions; and educational programs. Today the Met has one of the largest and most encyclopedic collections of arms and armor in the world. See exhibition description
here
.
# # #
Contact
: Elyse Topalian Communications Department 1000 Fifth Avenue, New York, NY 10028-0198 tel (212) 570-3951 fax (212) 472-2764
communications@metmuseum.org
EDITORS PLEASE NOTE: Information provided above is subject to change. To confirm scheduling and dates, call the Communications Department at (212) 570-3951. CONTACT NUMBER FOR USE IN TEXT IS (212) 535-7710.