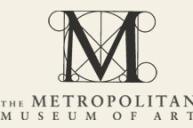 The Refusal of Time on View at Met in First U.S. Showing Beginning October 22
New York and San Francisco
- Marking a major collaboration between two leading U.S. museums, The Metropolitan Museum of Art and the San Francisco Museum of Modern Art (SFMOMA) announced today the joint acquisition of South African artist William Kentridge's major multimedia installation
The Refusal of Time
(2012). Among Kentridge's most complex and ambitious work to date, the piece represents a key development in the artist's recent practice, with the incorporation of major sculptural and kinetic elements in an immersive multi-projection environment.
The Refusal of Time
is a joint acquisition by purchase and will have its United States premiere at the Metropolitan Museum from October 22, 2013, through May 11, 2014. "The acquisition of
The Refusal of Time
signals the Metropolitan's strong commitment to the art of today, and we are thrilled to share this work with SFMOMA," says Thomas P. Campbell, Director and CEO of the Metropolitan Museum. Regarding its premiere in New York, he continues, "As the steward of 5,000 years of artistic heritage from all corners of the world, the Met offers a unique and global context in which to explore Kentridge's remarkable meditation on the history of standards and measures of time." When SFMOMA's transformative
expansion project
is complete and the museum reopens to the public in 2016,
The Refusal of Time
will join an extensive body of works by Kentridge already in or promised to SFMOMA's collection as well as in the renowned Doris and Donald Fisher Collection-35 artworks in total, including videos, works on paper, and other major multimedia installations, making San Francisco home to one of the best representations of the artist's mature work. "
Refusal of Time
offers viewers a powerful multisensory experience that builds upon Kentridge's history of creating humanistic, politically urgent, and truly extraordinary hybrid work," says SFMOMA Director Neal Benezra, who co-curated a traveling Kentridge retrospective in 2001, one of the first exhibitions to widely introduce the artist's work to U.S. audiences. "SFMOMA is thrilled to collaborate with the Met on joint stewardship of this important work, which furthers our broader vision to be an international showcase for the most boundary-pushing art of our time." William Kentridge's installations of recent years are particularly notable for their skillful integration of moving image, sound, sculptural elements, and theater to provide the viewer with an experience virtually unparalleled in other recent time-based practice. His work in all media-drawings, video projections, prints, performance-deftly combines visually seductive imagery with probing explorations of the interwoven histories of science, colonialism, and globalization, as well as the ephemeral nature of both personal and cultural memory.
The Refusal of Time
"It is rare that the intelligence of an artist's intellectual vision is matched so perfectly by such a profoundly moving and remarkable manifestation," said Sheena Wagstaff, the Leonard A. Lauder Chairman of the Metropolitan Museum's Department of Modern and Contemporary Art. "Kentridge's
Refusal of Time
-the first major work of contemporary art to be acquired here this year-is truly a
Gesamtkunstwerk
, an all-embracing and transformative work of art. We are happy to collaborate on this acquisition with SFMOMA, and to bring it to public view in New York at a moment when an inspiring range of Kentridge's work is being shown." Commissioned originally for Documenta 13 in Kassel, Germany,
The Refusal of Time
(2012) comprises five separate video channels that are projected around the room and a layered soundscape by the renowned South African composer Philip Miller, which emits from various megaphones, each with a different soundtrack. Central to the work is a large kinetic sculpture-the "breathing machine" or "elephant"-an organ-like automaton with a pumping bellows. For the video projections, Kentridge collaborated with choreographers, filmmakers, and stage designers to create animations and live-action sequences, including the final "shadow procession" that ends the 30-minute work. Kentridge's recent interest in the nature of time was given focus through the work of Harvard-based historian of science Peter Galison, who studied Albert Einstein's experiments with the measurement of time through telegraphs and the synchronization of clocks at national railway stations. In Galison's view, Einstein's work converged with that of Henri Poincaré, the late-19th-century French mathematician and president of the Bureau des Longitudes, who developed global time zone maps at the dawn of the 20th century. Both scientists were forced to face the radical idea that, in a newly industrialized and interconnected world, time was relative and not absolute. Throughout the installation, Kentridge refers to a number of additional historical accounts in order to evoke multiple theories of time-a strategy that also poetically embodies a refusal of certainty and a resistance to an imposition of an imperialistic sense of order. The "elephant" was inspired by plans from the 1870s for copper pneumatic tubes under the streets of Paris that would pump air to calibrate the city's clocks. This reminded Kentridge of a passage from Charles Dickens's
Hard Times
(1854), wherein the author describes factory machines as moving "monotonously up and down, like the head of an elephant in a state of melancholy madness"-a metaphor for the often convulsive developments that accompany science and industry in the modern era and a reminder of the vain impulse to attempt control of one's own time. In its masterful execution,
The Refusal of Time
not only synthesizes a number of visual and filmic themes, and performance-based strategies that have been at the heart of Kentridge's oeuvre over the past decades, but also touches on the key styles of his vibrant moving-image work-including stop-motion animation of charcoal drawings, paper cutout figures, original live-action film, and techniques of reversing image and speed. Installation Location: Lila Acheson Wallace Wing for Modern and Contemporary Art, second floor, Gallery 919 Installation Dates: October 22, 2013-May 11, 2014 Press Viewing: Monday, October 28, 10:00 a.m.-noon
Also on View at the Metropolitan Museum... In Praise of Shadows: William Kentridge in the Collection
The complementary installation,
In Praise of Shadows: William Kentridge in the Collection
presents a selection of works on paper by Kentridge from The Metropolitan Museum of Art's collection. These works were acquired over the past twelve years by two departments: Drawings and Prints and Modern and Contemporary Art. As Kentridge has often argued, his primary medium is always drawing; and the larger-scale, multimedia work for which he is now so renowned finds its root in the artist's experiments with charcoal, chalk, or graphite. The works in the installation demonstrate the wide range of intellectual references that are part of the artist's oeuvre, notably
Leviathan (Arc Shadow Procession)
(2000) in which silhouettes are pasted on three pages from Thomas Hobbes's famous 1651 treatise on government and
Man with Megaphone
(1998), featuring an object that has regularly appeared in Kentridge's work since 1990. The megaphone, which appears in
The Refusal of Time
, represents the desire to project ideas and is a link for the artist to the manifestos and agitprop of the 20th-century avant-garde. Installation Location: Lila Acheson Wallace Wing for Modern and Contemporary Art, North Mezzanine, Gallery 914 Installation Dates: August 26, 2013-February 2, 2014 Press Viewing: Monday, October 28, 10:00 a.m.-noon
About the Artist
William Kentridge was born in Johannesburg, South Africa, in 1955, where he still lives and works. After attending a school for drama, he was active throughout the 1970s and 1980s in theater and television production. By the 1990s-coinciding with the abolishment of apartheid in South Africa-Kentridge's live theater work as well as the stop-motion, animated films he made from his own charcoal drawings found an increasingly international audience. He has had recent major exhibitions at the Philadelphia Museum of Art (2008) and the San Francisco Museum of Modern Art (2009) and participated in the Venice Biennale (2005), Prospect.1 New Orleans and the Sydney Biennial (both 2008), as well as Documenta (1997 and 2002). His works for opera and theater, often made in collaboration with Handspring Puppet Company, have appeared at the Festival d'Avignon (1995 and 1996), the Brooklyn Academy of Museum (2007), the Market Theatre, Johannesburg (2011), and the Teatro di Roma (2012), among many other venues. His production of Dmitri Shostakovich's opera
The Nose
premiered in 2010 at the Metropolitan Opera, New York, where it is currently in repertory through October 26, 2013. Kentridge's most recent gallery exhibition,
William Kentridge: Second-hand Reading
, is on view at the Marian Goodman Gallery, New York, also through Saturday, October 26, 2013.
Credits & Related Information
William Kentridge: The Refusal of Time
and
In Praise of Shadows: William Kentridge in the Collection
are organized at The Metropolitan Museum of Art by the Department of Modern and Contemporary Art under the auspices of Sheena Wagstaff, the Leonard A. Lauder Chairman in the Department of Modern and Contemporary Art. The organizing curator of both installations is Ian Alteveer, Associate Curator in the Department of Modern and Contemporary Art at The Metropolitan Museum of Art.
The Refusal of Time
is 30 minutes long and will play at the Met every half hour. William Kentridge's
The Refusal of Time
is a collaboration with Peter Galison, Catherine Meyburgh, and Philip Miller, and jointly owned by The Metropolitan Museum of Art, New York, and the San Francisco Museum of Modern Art It was produced by Marian Goodman Gallery, New York and Paris; Lia Rumma Gallery, Naples and Milan; and Goodman Gallery, Johannesburg and Cape Town; and originally commissioned by Carolyn Christov-Bakargiev for Documenta 13, Kassel, 2012 Production Credits: Music and Soundscape     Philip Miller Video                               William Kentridge and Catherine Meyburgh Choreography                   Dada Masilo Dramaturge                       Peter Galison Design                              William Kentridge and Sabine Theunissen Movement Direction          Luc de Wit Costume Design                Greta Goiris Machine Design                Jonas Lundquist and Sabine Theunissen Megaphones                     Christoff Wolmarans and Louis Olivier Lighting Design                  Urs Schoenebaum Sound Design and Mix      Gavan Eckhart
Media Contacts:
The Met:
Elyse Topalian                Alexandra Kozlakowski                212-570-3951,
communications@metmuseum.org
SFMOMA:
Robyn Wise, 415-357-4172,
rwise@sfmoma.org
                    Christine Choi, 415-357-4177,
cchoi@sfmoma.org
###