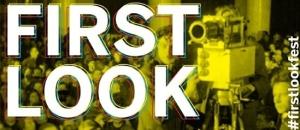 Reverse Shot editors and seven "Creative Correspondents" to participate in criticism initiatives during First Look Festival, including first ever "live" symposium on March 11;
First Look Festival runs March 11–15, 2020
Astoria, New York (March 5, 2020) — As part of Museum of the Moving Image's new First Look Festival initiative "Working on It," a series of events focusing on the creative process, Reverse Shot (reverseshot.org), the Museum's in-house publication, has announced a new program entitled Critical Interventions, which will experiment with new forms of film festival coverage and conversation. For this program, Reverse Shot has selected seven writers to function as inaugural "Creative Correspondents" at First Look. Each writer will be paired with a filmmaker whose work is screening in First Look, and these relationships will result in seven pieces of critical reportage—an interview or profile or feature, or some other hybrid form entirely—to be published on the site at the conclusion of the Festival.

Critical Interventions has been organized by RS editors Michael Koresky and Jeff Reichert, in collaboration with MoMI Curator of Film Eric Hynes and filmmaker Farihah Zaman, both longtime RS writers. The seven selected Creative Correspondents are: Bedatri Datta Choudhury, Caden Mark Gardner, Susannah Gruder, Chloe Lizotte, Emma Piper-Burket, James Wham, and Daniel Witkin, who have collectively written for Film Comment, the Los Angeles Review of Books, Cinema Scope, The Huffington Post, among other publications. All are contributors to Reverse Shot. They will take part in activities and discussions at the Festival that will interrogate critical writing in form and theme, and touch upon the creative inspirations that make filmmaking and film criticism inherently connected.

On Wednesday March 11, Reverse Shot will co-present the first day of "Working on It," an afternoon of discussions and screenings, and the introduction of the first ever "live" Reverse Shot symposium. Since 2003, Reverse Shot has organized written "symposiums," in which a number of writers are invited to contribute essays around a specific assigned topic. The "live" symposium, from 12:00 to 3:00 p.m., will feature an in-person series of creative experiments among critics, filmmakers, and programmers around a single idea. Reverse Shot's seven Creative Correspondents and other participants will also work together to create a record of the event.

Other events during Day 1 of "Working on It" include a screening of Room H.264: Columbia, MO, March 2019; a presentation of Where the Homeless Elephants Go, a radio documentary by Damon Smith, who will also share his work-in-progress feature The Lord of Obstacles, with producer Martin Marquet. A live recording of the Film Comment Podcast with editors Nicolas Rapold and Devika Girish concludes the day. First Look's Opening Night, the New York premiere of Epicentro with director Hubert Sauper in person, follows at 8:00 p.m. For the full schedule, visit movingimage.us/working-day1

"People tend to think of critics and filmmakers as discrete, even opposed entities," said Reichert, who recently won an Academy Award for producing American Factory and co-directed the 2018 feature film Feast of the Epiphany with Koresky and Zaman. "For us, this discussion is a way to dissolve the usual boundaries, with regards to the art and craft of filmmaking and film criticism, but also in terms of panels and discussions...we all function together in the same ecosystem and often many of us wear different hats."

"We have had the pleasure of working with so many wonderful writers over the years, that it was difficult to narrow it down, but these seven writers are incisive critics and exciting younger voices committed to evaluating movies as an art form. They are the perfect collaborators for a festival as bold and boundary-pushing as First Look," said Koresky.

"We are thrilled and honored to be working with Reverse Shot on this collaboration, which expands First Look into exciting new territory. Both the Creative Correspondents initiative and Critical Interventions symposium further what Reverse Shot has been doing since its inception in 2003—introducing vital and variegated new voices while also challenging us to think of criticism as a creative endeavor, and filmmaking as a critical one. I can't wait to see what emerges from these interventions and explorations," said Eric Hynes.

More about First Look "Working on It": As part of the ninth edition of First Look, the Museum's acclaimed festival of innovative new international cinema, MoMI introduces a new initiative focusing on the creative process: Over three days, March 11–13, "Working On It" features master classes, workshops, and performances with visiting filmmakers, critics, and other professionals. The Museum will function as a laboratory for film development and dialogue, exploring aspects of production, criticism, and distribution, bringing together festival guests, filmmakers, and the general public. First Look Festival runs March 11–15. For the full lineup, see movingimage.us/firstlook2020.

Bios for Reverse Shot Creative Correspondents at First Look:

Bedatri Datta Choudhury studied literature in New Delhi, came to New York to attend graduate school at Tisch School of the Arts. She has worked extensively with documentaries, particularly in the areas of commissioning, production, outreach, and film criticism. She loves to write on film and culture, especially from a prism of feminism and post-colonialism. Her writings have been published in The Huffington Post, Hyperallergic, Buzzfeed, Reverse Shot, and Bitch Magazine, among others. Her writing can be found on www.bedatri.com

Caden Mark Gardner is a freelance film critic in Upstate New York. His writing has been featured in Reverse Shot, MUBI Notebook, Film Comment, Los Angeles Review of Books, DigBoston, and much more. He is currently working on a forthcoming book as a co-author on Corpses, Fools, & Monsters: An Examination of Transgender Cinema.

Susannah Gruder is a writer and critic born and raised in Brooklyn. Her work has appeared in Reverse Shot, Hyperallergic, MUBI Notebook, and Bright Wall/Dark Room, among others, and she participated in Film at Lincoln Center's Critics Academy at the 2018 New York Film Festival.

Chloe Lizotte is a writer based in New York. Her film criticism has appeared in Reverse Shot, Cinema Scope, Film Comment, the Los Angeles Review of Books, and Screen Slate. She has also worked with the Tribeca Film Festival as an Assistant Programmer.

Emma Piper-Burket is a visual artist, filmmaker, and writer using fiction, non-fiction, and collected media to investigate interactions between nature, society, and the human spirit. Her work is process-based and research driven, incorporating social trends, ancient history, science, politics, ephemera, and the natural world into her creative practice. Emma has received support from Bemis Center for Contemporary Arts, Ebert Foundation, Sundance Institute, Light Cone, Visual Studies Workshop, Marble House Project, and Middlebury Script Lab, among others for her creative works; her writing appears in Reverse Shot and RogerEbert.com. She holds an MFA in Cinema and Digital Media from FAMU in Prague, and a BA in Arabic and Classical Studies from Georgetown University.

James Wham has written for Film Comment, Cineaste, Reverse Shot, The Quietus, and The Baffler. James completed his M.A. in Film & Media Studies at Columbia University in 2018, writing his thesis on a history and theory of "cool" in the cinema.

Daniel Witkin is a writer and filmmaker based in New York. His writing has appeared in Reverse Shot, as well as in Film Comment, the Forward, Cinema Scope, and elsewhere. His short film, The Inconceivable Mountain, is available on the independent film streaming platform NoBudge, and was selected as one of their Short Films of the Year for 2019.
 
First Look is presented with support from The BFA Film Department, School of Visual Arts, The Jonathan B. Murray Center for Documentary Journalism at the Missouri School of Journalism, The Harriman Institute at Columbia University, The Polish Cultural Institute New York, Cultural Services of the French Embassy, Taipei Cultural Center in New York, Sundance Institute Documentary Film Program, Captain Lawrence Brewery, Bridge Lane Wine, The Collective Paper Factory Hotel.
 
###
PRESS REGISTRATION: Museum of the Moving Image invites press to preview and/or attend and cover the festival. Please click here to register for access to screenings, talks, and other events.

Press contact: Tomoko Kawamoto, tkawamoto@movingimage.us or 718 777 6830.
MUSEUM INFORMATION
Museum of the Moving Image (movingimage.us) advances the understanding, enjoyment, and appreciation of the art, history, technique, and technology of film, television, and digital media. In its stunning facility—acclaimed for both its accessibility and bold design—the Museum presents exhibitions; screenings of significant works; discussion programs featuring actors, directors, craftspeople, and business leaders; and education programs which serve more than 70,000 students each year. The Museum also houses a significant collection of moving-image artifacts.

Hours: Wednesday–Thursday, 10:30 a.m. to 5:00 p.m. Friday, 10:30 to 8:00 p.m. Saturday–Sunday, 10:30 a.m. to 6:00 p.m. 
Museum Admission: $15 adults; $11 senior citizens (ages 65+) and students (ages 18+) with ID; $9 youth (ages 3–17). Children under 3 and Museum members are admitted free. Admission to the galleries is free on Fridays, 4:00 to 8:00 p.m. 
Free Friday Nights: free gallery admission every Friday, 4:00 to 8:00 p.m. presented by the Richmond Country Savings Foundation. Additionally, this program is supported, in part, by public funds from the New York City Department of Cultural Affairs. 
Film Screenings: Friday evenings, Saturdays and Sundays, and as scheduled. Unless otherwise noted, tickets are $15 adults / $11 students and seniors / $9 youth (ages 3–17) / discounted or free for Museum members. Advance purchase is available online. 
Location: 36-01 35 Avenue (at 37 Street) in Astoria.
Subway: M (weekdays only) or R to Steinway Street. W (weekdays only). N or W to 36 Ave.
Program Information: Telephone: 718 777 6888; Website: movingimage.us
Membership: http://movingimage.us/support/membership or 718 777 6877

Museum of the Moving Image is housed in a building owned by the City of New York and has received significant support from the following public agencies: New York City Department of Cultural Affairs; New York City Council; New York City Economic Development Corporation; New York State Council on the Arts with the support of Governor Andrew M. Cuomo and the New York State Legislature; Institute of Museum and Library Services; National Endowment for the Humanities; National Endowment for the Arts; and Natural Heritage Trust (administered by the New York State Office of Parks, Recreation and Historic Preservation). For more information, please visit movingimage.us