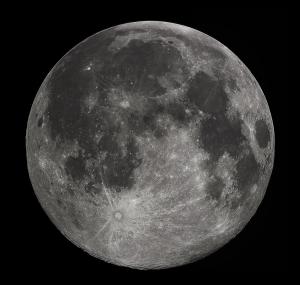 Organized by Westchester Amateur Astronomers in conjunction with Yonkers Riverfront Library and NYS Senate Majority Leader Andrea Stewart-Cousins
Yonkers, NY – From the myth of the man in the moon and Frank Sinatra's romantic rendition, to Neil Armstrong's two-hour, 31 minutes and 40 seconds walk, the moon has captivated civilizations for centuries. Families and kids are invited to explore the science behind this heavenly body at a free lunar lecture and moon viewing evening at Yonkers Riverfront Library on July 9 at 5:00 p.m.
The Westchester Amateur Astronomers, Yonkers Riverfront Library and NYS Senate Majority Leader Andrea Stewart-Cousins invite families and kids to enjoy a special crash course in astronomy featuring the 50th anniversary of the moon landing, followed by a rare opportunity to peer at celestial bodies including the moon through an eight-inch Dobsonian Telescope.
Lifelong astronomy enthusiast and former meteorologist at the U.S. Environmental Protection Agency Bob Kelly will share his knowledge of and passion for astronomy including space, stars, planets, weather and aviation.
"I love everything about the sky. When I first started looking through a telescope at our moon, planets and star clusters, I was so excited that it became a lifelong hobby," said Bob Kelly.  
Yonkers Riverfront Librarian Eileen Fusco said, "We have been working on programs to inspire kids about the fields of science, technology, engineering, and mathematics (STEM), so we are grateful to the Westchester Amateur Astronomers for sharing their expertise with our community. It's exciting to expose children and young adults to the sciences in such a tangible way."
"The average person spends more than 11 hours a day interacting with electronic devices," said NYS Senate Majority Leader Andrea Stewart-Cousins. "It is critical that we expose kids to the sciences, so they know they are empowered to shape the future."
A nonprofit organization open to people of all ages with the desire to learn about astronomy and view the universe, the Westchester Amateur Astronomers is one of the largest organizations of its kind in the nation.
To sign up or learn more about the Moon Viewing Astronomy Night for Families at Yonkers Riverfront Library at One Larkin Center (weather permitting), please call (914) 337-1500.
###