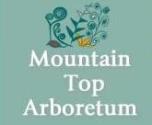 Land acquisition will add a new dimension to arboretum's already diverse topography
Tannersville, N.Y.
- The Board of Directors of the Mountain Top Arboretum, in Tannersville, NY, is pleased to announce the acquisition of 156 acres of land adjoining the existing 23 acres of nature preserve.  The land is totally undeveloped and is subject to a conservation easement with the Department of Environmental Protection of the City of New York. "This land is beautiful and unspoiled Catskill native forest with streams and marsh" said Larry McCaffrey, Chairman of the Mountain Top Arboretum, "It fits perfectly in our mission to present varied natural environments from woodland to wetland to forest for our visitors. These diverse landscapes provide perspective on the entire ecosystem and its role in water conservation." The additional land will provide new opportunities for the arboretum moving forward. The current arrangement consists of three major zones, each with its own character and particular set of flora and fauna. The new space can potentially add a unique array of plant life for guests to observe and enjoy. The land is under conversation easement, which means it is a protected plot in the heart of the Catskills. "This is one of the most exciting developments for the Arboretum in my ten-year tenure as Executive Director," said Joan Kutcher, Executive Director, "We deeply appreciate the support of our donors and membership who have made this happen.  I look forward to the new challenge of preparing and executing the plan for using this land to further our educational mission." About the Mountain Top Arboretum The Mountain Top Arboretum has 23 acres of trees and shrub collections as well as native woodlands and wetlands. Its mission is to engage in the applied science of horticulture, promote stewardship of the environment, and offer a diversity of programs for the education and pleasure of the public. The Arboretum is open every day of the year and admission is free. Visit
http://www.mtarboretum.org/
.  
###
For more information, call 518-589-3903