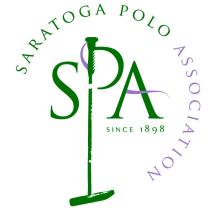 Saratoga Polo Women's Week Scheduled for July 31 & Aug. 2
Saratoga Springs, N.Y.
- For the first time in the history of Saratoga Polo, an all-women's tournament - the
Veuve Clicquot Women's Challenge
held July 31 and August 2 - will showcase the skills and talents of some of the best female players in the world. Polo's homage to women doesn't stop on the field; the venue is also hosting a variety of special events for women including a champagne reception, jewelry preview and fashion show. The first round of tournament play occurs on Friday, July 31 beginning at 5:30 p.m. and will feature a champagne reception for spectators. All women attending at the Clubhouse will receive a complimentary glass of Veuve Clicquot to enjoy while browsing through a special preview of the Italian jewelry brand, Rebecca, hosted by Frank Adams Jewelers. Women's Week concludes with a double-header match and the tournament final on Sunday, August 2 beginning at 5:30 p.m., where one team will be crowned the reigning Women's Champion of Saratoga Polo. Between matches, ladies will be treated to a Fashion Show featuring outfits from local boutiques including Violet's of Saratoga, Hunt Ltd, Pink Paddock Boutique and Lilly Pulitzer, with model styling provided by Azure Heraldry Salon. California Closets will also be present, offering consultations for custom-designed closet and storage solutions - the ultimate accessory to hold all the days' newly purchased apparel. Four teams will compete in the single-elimination tournament, with players including: Lydia Bibeau, Pine Bush NY; Dayelle Fargey, Calgary Canada; Tiffany Busch, Vero Beach FL; Cecilia Cochran, Old Westbury NY; Brooks Diesel, Houston TX; Victoria Exnicios, New Orleans LA; Erica Gandomcar, Denver CO; Angenita Grande, Netherlands; Lauren Gridley, Hartford CT; Tabitha Orthwein, Saratoga Springs NY; Kristy Outhier, Houston TX; Abby Riggs, Indio CA; Libby Scripps, Pittsburgh PA; Lori Summers, New Orleans LA; Isabella Wolf, Middleburg VA; and Angela York, Wellington FL. Saratoga Polo matches are played every Wednesday, Friday and Sunday; gates open at 4 p.m. and matches start at 5:30 p.m. at the polo grounds at Bloomfield and Denton Roads (weather and field conditions permitting). Admission is $25 per person for entry into the Clubhouse - offering box seats, air-conditioning and a full cash bar - or $25 per carload on the general admission lawn. Additional information is available by calling the Saratoga Polo Association at 518-584-8108 or visiting www.saratogapolo.com.
###
Contact:
Amanda Brotherton FingerPaint Marketing/Saratoga Sponsorships 518-584-4361 (office) 518-423-7422 (cell)
abrotherton@saratogasponsorships.com