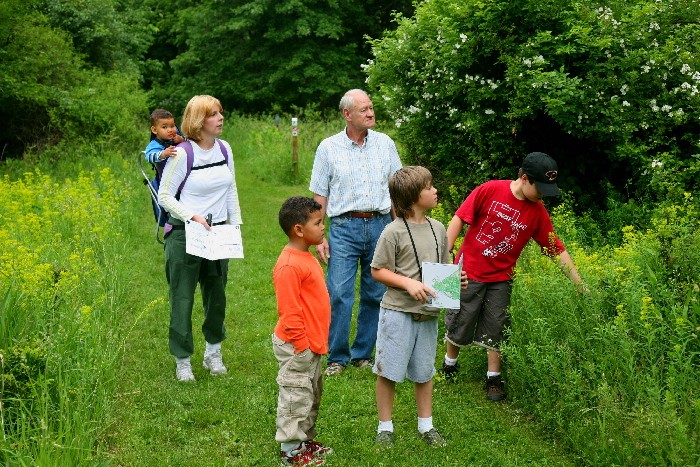 12:30 Ranger Talk features "Skulls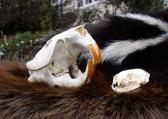 and Skins"
Cornwall, April 21
-- Saturday and Sunday, May 2 and 3, 10am-4pm the Hudson Highlands Nature Museum will celebrate the 2009 season opening of its Discovery Quest trails at the Outdoor Discovery Center, entrance on Muser Drive, across from 174 Angola Road. The Quests are perfect for people who are looking for a unique outside activity to share with family or friends.  This season, the museum introduces Quest Ranger Brandon Webb who comes to the museum with a wealth of experience as an environmental educator and naturalist. He will introduce each Quest and help you choose your adventure.
   At 12:30 p.m. each day, he will give a special "Ranger Talk" and this weekend it will feature "Skins and Skulls." Learn about the wildlife of the Hudson Highlands while examining genuine pelts and skulls of some of the area's fascinating creatures. After the program, head out onto the trails for a Discovery Quest. Experience these award winning Discovery Quests which include: The Pond Quest, The Field Quest, The Woodland Quest, The Hiking Quest and specially created Quest Guidebook. Cost: $3 per person. Members are free. Guidebooks are $5 and can be shared. To learn more about the Quests call 845-534-5506, ext. 204. Visit the museum's website at
http://www.hhnaturemuseum.org/
.                                                                                                 ### Photo Caption: Beaver Skull, Skunk pelt, Beaver pelt. #2-Discovery Quest Trails.
CONTACT:
Marian Goldin 845-534-5506, ext. 215