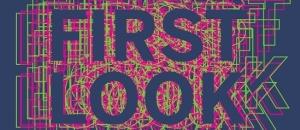 Acclaimed Festival of Innovative New International Cinema taking place July 22–August 1
Opening Night is the NY premiere of Claire Simon's The Grocer's Son, the Mayor, the Village, and the World… and Closing Night is the NY premiere of Dash Shaw's Cryptozoo

First Look 20/21 presents 22 features and more than two dozen mid-length and short works from around the world, plus its signature "Working on It" sessions, which focus on the creative process
Astoria, New York, June 16, 2021 — First Look, the Museum's acclaimed festival of innovative new international cinema, introduces New York audiences to formally inventive works that seek to redefine the art form while engaging in a wide range of subjects and styles. The festival's tenth edition — shifting to mid-summer and extended to two weekends, July 22 through August 1 — First Look 20/21 presents still unseen works from the 2020 iteration of the festival alongside over a dozen additional programs, making it the biggest and most wide-ranging edition to date. All First Look 20/21 programs will be presented in the Museum's two theaters, with filmmakers appearing either in person or via live video. A selection of films will also be available for online viewing after their on-site premiere, details forthcoming.
"Although we had to suspend First Look just two days after it opened during March of last year, there was never any question of our returning, as soon as it was safe and feasible, to the festival and to the filmmakers who'd entrusted their films to us. This year, we're excited to add more films to the mix, creating a program that's easily our biggest and most adventurous yet," said Eric Hynes, Curator of Film. "In acknowledgment of our growing and supportive online audience—one of the few positive developments in an otherwise difficult year—a selection of films will be available via the MoMI website for viewing nationwide. However, our primary focus remains in-person screenings with a live local audience, an experience that remains irreplaceable and essential to what the festival is about."
Opening Night, on Thursday, July 22, features the New York premieres of Claire Simon's The Grocer's Son, the Mayor, the Village, and the World…, and Yaara Sumeruk's short film If We Say That We Are Friends, with Simon joining virtually and Sumeruk attending in person.
Closing Night, on August 1, features the New York premiere of Dash Shaw and Jane Samborski's sui generis animated adventure Cryptozoo, which debuted at the 2021 Sundance Film Festival, with Shaw in attendance.

A special kick-off event for First Look 20/21 takes place at Green-Wood Cemetery in Brooklyn on July 19, with a screening of October Country featuring the world premiere of a live score by Michael Palmieri and Donal Mosher, co-presented with Rooftop Films.
The official lineup of 31 programs, including 22 features, comprises both documentary and narrative works, and live performances, with work hailing from countries including Belgium, Canada, Colombia, France, Georgia, Germany, India, Israel, Iran, Italy, Madagascar, Niger, Poland, Slovenia, South Africa, Sweden, Turkey, United Kingdom, and the United States. More than half of the films are directed by women.
Among First Look highlights are:
The highly anticipated New York premiere of Ra'anan Alexandrowicz's The Viewing Booth on July 30 with the director in person. (MoMI will present a theatrical run of The Viewing Booth in early August.)  
Three found/internet footage films, Bottled Songs 1–4, a collaborative work by Chloé Galibert-Laîné and Kevin B. Lee; Gailbert-Laîné's Forensickness; and Eléonore Weber's There Will Be No More Night; on July 31.
A two-part program of new experimental cinema on July 31, featuring work by Kevin Jerome Everson, Alee Peoples, Peter Burr, and a live presentation by Roger Beebe, with many filmmakers appearing in person. 
Two films made in Queens: the North American premiere of Phillip Warnell's Intimate Distances, which was shot on location on nearby Steinway Street; and the world premiere of Amit Desai's Cross Eyed, an exuberant self-reflexive documentary filmed throughout the city. 
Legendary New York underground filmmaker Ken Jacobs in person with the world premiere of Double Wow, a new 40-minute 3-D film.
First Look is oriented towards discovery and illuminating the artistic process, inviting audiences to participate in an ongoing dialogue about new cinematic possibilities. In line with previous iterations of the festival, visiting filmmakers and audience members alike are encouraged to participate in work-in-progress screenings, artist talks, and performances as part of the "Working On It" sessions which take place on two consecutive Fridays, July 23 and 30. Details to be announced soon.
First Look 20/21 was programmed by Eric Hynes, Curator of Film, and Edo Choi, Assistant Curator of Film; Becca Keating, Director of Development and curator of Persistent Visions program; Sonia Epstein, Associate Curator of Science and Film; and guest curator David Schwartz, Manager of Theatrical Programming, Netflix.
The programming team would like to acknowledge the following people for their guidance, support, advocacy, and generosity: Dorota Lech, Abby Sun, Keisha Knight, Joanne Feinberg, Sadie Tillery, Chris Boeckmann, Kristin Feeley, Stacey Woelfel and Robert Greene, Alla Rachkov, Tomek Smolarski, Mary Lee Grisanti, Amélie Garin-Davet, and Dominic Davis, Dan Nuxoll, and Maria Rhodes of Rooftop Films.
First Look 20/21 Sponsors:
The Museum is grateful of the support from The BFA Film Department, School of Visual Arts; The Jonathan B. Murray Center for Documentary Journalism at the Missouri School of Journalism; The Harriman Institute at Columbia University; The Polish Cultural Institute New York; Cultural Services of the French Embassy; Sundance Institute Documentary Film Program; Captain Lawrence Brewery; Bridge Lane Wine; and The Collective Paper Factory Hotel. Additional support was provided by the New York State Council on the Arts and the New York City Department of Cultural Affairs.
First Look 20/21 Tickets and Festival Passes:
Except for opening and closing night programs, tickets are $15 ($11 seniors and students / $9 youth (3–17) / Free for Museum members). Tickets for opening night and closing night are $20 ($15 MoMI members). Museum members receive free tickets to all screenings (except opening and closing nights) and may reserve them in advance. To become a member, visit movingimage.us/membership.
Festival passes: $100 All-Access pass (including opening and closing night, in-person and virtual cinema screenings, and Working on It) / $65 In-Person pass (including all on-site screenings and "Working On It" days; value can be applied to a year-round Museum membership).

FIRST LOOK 20/21 FILMS AND SCHEDULE (JULY 22–AUGUST 1, 2021)
All screenings take place in-person at Museum of the Moving Image, 3601 35 Ave, Astoria, NY, in the Sumner M. Redstone Theater or the Celeste and Armand Bartos Screening Room. To purchase tickets in advance, visit movingimage.us/firstlook2021.

KICK-OFF EVENT
October Country (with Live Score)
World premiere of a live score by Michael Palmieri and Donal Mosher
MONDAY, JULY 19, 9:00 P.M. 
At Green-Wood Cemetery, Brooklyn 
Dirs. Michael Palmieri, Donal Mosher. 2009, 80 mins. Digital projection. Shot over a year from one Halloween to the next, October Country is a deeply personal, beautifully rendered portrait of an American family struggling for stability while haunted by the ghosts of war, teen pregnancy, foster care, and child abuse. A collaboration between filmmaker Michael Palmieri and photographer and family member Donal Mosher, this vibrant and penetrating documentary examines the forces that unsettle the working poor and the violence that lurks beneath the surface of American life. Courtesy of Oscilloscope. Co-Presented with Rooftop Films.

The Grocer's Son, the Mayor, the Village, and the World…
Opening Night Film with Claire Simon joining by live video
THURSDAY, JULY 22, 7:00 P.M.
Dir. Claire Simon. France. 2020, 111 mins. In French with English subtitles. In Lussas, in the South of France, an uncommon business is laying a foundation and rising among the vineyards and orchards of cherry trees in blossom: an ultra-modern festival hub and platform to broadcast independent documentary films on the internet. First Look returnee Claire Simon's latest film is entertaining, incisive, and a marvel of durational observational filmmaking, following a community of characters as they seek common cause among divergent industries and endeavors. Simon's film stirs up a whirlpool of questions—is there a market for independent documentaries; what's the purpose of a film festival; what do we actually mean by community; where is the line between individual passion and institutional exploitation?—befitting any self-reflective arts festival in 2021, First Look included. New York premiere.
Preceded by If We Say That We Are Friends
With Yaara Sumeruk in person
Dir. Yaara Sumeruk. United States, South Africa. 2019, 17 mins. In English and Xhosa with English subtitles. In Capetown, the Dine with Khayelitsha supper club invites suburban white Capetonians to break bread with black Capetonians in the townships. Scrutinizing the frank encounters that result, Sumeruk's film reconnects with the simultaneously curious, confrontational, and optimistic spirit of cinéma vérité. New York premiere.
Tickets: $20 ($15 members) includes a post-screening reception.

Ridge
FRIDAY, JULY 23, 4:00 P.M.
Dir. John Skoog. Sweden. 2019, 71 mins. In Polish and Swedish with English subtitles. With Aron Skoog, Agnieszka Podsiadlik, Billie Åstrand, Gitt Persson, Grzegorz Falkowski, Artur Krajewski, Mateusz Wieclawek. At once communal and personal, patiently observational and cinematically inventive, Ridge sees debut filmmaker John Skoog encountering and collaborating with the small southern Swedish community of his childhood. Skoog's choices are uniquely his, emergent from this time and place and supported by a tone—deadpan, reserved, grayly comedic, somewhat ominous—that is also sui generis. Winner of the 2019 CPH: DOX Grand Jury Prize. U.S. premiere. 
Preceded by The Harvesters. Dir. Derek Howard. Kenya, Canada. 2019, 6 mins. This richly sensory film renders each stage of a honey harvest by three Maasai men with hypnotic concentration. New York premiere.

Nofinofy
FRIDAY, JULY 23, 6:00 P.M.
Dir. Michael Andrianaly. France, Madagascar. 2019, 72 mins. In Malagasy with French and English subtitles. When his hairdressing salon is destroyed by the municipality, Romeo must leave the high street of Toamasina for a harder-to-find shack in a residential neighborhood. Loyal customers keep him going, but he still dreams of building a permanent salon. Intimately, personally observed and yet somehow effortlessly reflective of issues confronting Madagascar at large, Nofinofy is a marvel of formal economy as well as of patient, thoroughgoing empathy. New York festival premiere.

SHORT FILM PROGRAM
Mementos: Family Fragments on Film and in Performance
FRIDAY, JULY 23, 7:30 P.M.
What do we carry forward from families that formed us? How do we process love, longing, and trauma over time and distance? And how do we make publicly legible the inherently personal? In this evening of short films, live performances, a 3-D presentation, and audio incantations, artists follow fascinatingly divergent paths towards processing grief, trauma, witness, joy, and other family matters. Featuring a live performance by Donal Mosher and Michael Palmieri.   
Films in this program are:
Some Kind of Intimacy. Dir. Toby Bull. United Kingdom. 2021, 6 mins. A filmmaker's wordless communion with the sheep who graze the plot where his parents are buried becomes a plaintively comic scene when he receives an unexpected call. U.S. premiere.
Night Wind Remembers (Live Performance). Dir. Donal Mosher and Michael Palmieri. United States. 2021. Performance with images, narration and live music. Approximately 25 mins. 
A work of live cinema that interweaves the classic film Fantastic Voyage with a meditation on aging, medical technology, and the power of breath itself. Scored and performed live by Palmieri and Mosher. 
2008. Dir. Blake Williams. Canada. 2019, 12 mins. In 3-D. Radiant images re-photographed off the screen on an obsolete televisual device comprise Blake Williams's latest 3-D film, telling an impressionistic story of transition, unity, and companionship. 
Aquí y allá. Dir. Lina Rodriguez. Canada, Colombia. 2019, 22 mins. In Spanish with English subtitles. Weaving together 16mm footage, mini-DV tapes, and personal photos to construct a patchworked map of impressions of time spent with her family in Chipaque, Colombia, Rodriguez fashions a sensory reverie that deliberately confounds logical remembrance. U.S. premiere.

Il Mio Corpo 
SATURDAY, JULY 24, 1:00 P.M.
Dir. Michele Pennetta. Italy, Switzerland. 2020, 81 mins. In Italian with English subtitles. On the outskirts of Sicily, young Oscar collects scrap metal along the sides of the road, which his father resells to eke out a living for their family. Meanwhile Stanley, a Nigerian refugee, works a farm and other odd jobs, unclear as to if and what he'll be paid, and of whether he'll be allowed to remain in the country. Michele Pennetta's bracing work of experiential nonfiction melds the craft and immersivity of neorealist fiction with an embedded, in-the-moment candor that could only be achieved through sustained collaboration. It builds to a finale that's both purely cinematic and urgently alchemical. New York premiere.
Preceded by Three Songs for Benazir. Dirs. Elizabeth Mirzaei, Gulistan Mirzaei. Afghanistan, United States. 2021, 22 mins. In Pashto and Zari with English subtitles. In a camp outside Kabul, Shaista struggles to support his family amidst ongoing unlivable conditions. His plans to join the Army are met with resistance from his family and male elders, who are fearful of being used as pawns between the Taliban and the government. Grand Jury Award for Best Short, Full Frame Film Festival. New York premiere.

SHORT FILM PROGRAM
First Sight: Four Shorts from the BFA Film Department, School of Visual Arts
SATURDAY, JULY 24, 2:00 P.M. 
These four narrative films from the BFA Film Department of New York's School of Visual Arts represent a diversity of voice, approach, and form, encompassing love stories, ghost tales, and fantasias, journeying to Asia, South America, and the American suburbs. Selected by Edo Choi, Assistant Curator of Film, and Eric Hynes, Curator of Film.
Hold Your Breath.  Dir. Theo Le Sourd. 2019, 14 mins. When four friends jump into a swimming pool, a young woman deals with unspoken expectations.
Beyond the Green Mountain. Dir. Meng Mei Cen. 2019, 15 mins. One summer in a Chinese fishing village, a teenage boy's quiet life changes when a childhood friend returns.
Fragmentation. Dir. Domenica Garcia. 2019, 28 mins. In a magical realist Mexico City, two women embark on a journey exploring their sexuality. Garcia's visually bounteous film merges elements of traditional cinema with performance art.
Tortun. Dir. Bouquet Napussorn. 2019, 31 mins. In the chaotic and buzzing city of Bangkok, a young woman becomes convinced she's being haunted by her late grandmother.

Zinder
SATURDAY, JULY 24, 4:00 P.M.
Dir. Aïcha Macky. Niger, France, Germany. 2021, 82 mins. In Haoussa with English subtitles.
In Kara Kara, a former leper colony within Zinder, one of Niger's largest agricultural centers, ex-cons form body-building clubs called "Palais" to fortify against immiseration and recidivism. Returning to her hometown, director Aïcha Macky seeks out these men from the other side of the tracks, bringing us very close to their everyday realities and inner lives. Scenes of tireless hustle under the dry, hot sun are punctuated by intimate interviews in darkened rooms where these defiant survivors reveal their scars, both physical and psychic, with devastating honesty. North American premiere.

SHORT FILM PROGRAM
First Sight: 2020 Award-Winning Shorts from the Jonathan B. Murray Center for Documentary Journalism 
SATURDAY, JULY 24, 4:30 P.M.
Jury award-winning student films from the Jonathan B. Murray Center for Documentary Journalism at the Missouri School of Journalism, originally presented at the Stronger Than Fiction Film Festival in Columbia, Missouri. Jurors: Lana Wilson, Bennett Elliott, Eric Hynes. All New York premieres. 
Natchez. Dir. Daniel Christian. 2020. 28 mins. From antebellum homes to abandoned swamp churches, high school football games, and impromptu blues concerts, an evocative mosaic portrait of people who work in or adjacent to the tourist industry in Natchez, Mississippi. Winner of the Stronger Than Fiction 2020 Jury Prize for Best Film.
Thoughts and Prayers. Dir. Sarah Sabatke. 2020, 15 mins. Filmed during the lead-up to the 20th anniversary of the Columbine massacre, Thoughts and Prayers follows journalists and survivors as they reflect on the trauma they witnessed two decades earlier, until, three days before the anniversary, a new threat puts the community on high alert. Special Jury Prize for Best Director. 
Diary of a Teenage Zealot. Dir. Megan Liz Smith. 2020, 14 mins. A diaristic self-portrait of a young woman's ongoing crisis of faith, this film combines material gathered both during and after her involvement in the Assemblies of God Church, the world's largest Pentecostal denomination, and witnesses her struggle to reconcile her spiritual crisis with the love she has for her family and friends. Special Jury Prize for Best Editing.  
Tecopa Lost. Dir. Danny Mac Stayton. 2020, 43 mins. A small town in the middle of the Mojave Desert just outside of Death Valley, Tecopa is a place people usually drive right through on their way to Las Vegas and Los Angeles. But for those who've chosen to make it home, Tecopa is an oddball paradise, an oasis of hot springs, cloudless skies, and wizened charmers. Special Jury Prize for Best Nonfiction Collaboration.

SHORT FILM PROGRAM
First Sight: 2021 Award-Winning Shorts from the Jonathan B. Murray Center for Documentary Journalism 
SATURDAY, JULY 24, 7:00 P.M.
Jury award–winning student films from the Jonathan B. Murray Center for Documentary Journalism at the Missouri School of Journalism, originally presented at the Stronger Than Fiction Film Festival in Columbia, Missouri. Jurors: Lauren Domino, Chris Boeckmann, Eric Hynes. All New York premieres. 
Gifts from Our Father. Dir. Armaja LaRue-Hill. 2021, 19 mins. A decade after meeting her father on Facebook, a filmmaker travels through the American south to meet her three paternal siblings for the first time. As she braces herself for the trip, she reflects upon her upbringing and interrogates her sense of self in order to open herself to her newfound brothers and sister. Winner of the Stronger Than Fiction 2021 Jury Prize for Best Film.
Ea La Mar's. Dir. Jada Page. 2021, 21 mins. No two days at Ea La Mar's Cosmetology and Barber College are ever the same, and Shirley and Nicole wouldn't have it any other way. A multi-generational portrait revealing a mother and daughter determined to maintain their family-owned business and positing who will carry their legacy forward. Special Jury Prize for Best Director. 
Sin Miedo. Dir. Marian Bouchot. 2021, 21 mins. Fredy has worked in the construction industry in Texas for the past eight years, trying to make the American dream his reality. But with white bosses taking advantage of immigrant workers because of their legal status and work ethic, will he ever feel like an American? Special Jury Prize For Excellence In Portraiture.
Little Soldier. Dir. Victoria Zeyen. 2021, 28 mins. An observational portrait of Little Soldier, a 14-year-old student athlete navigating her own path towards a goal that only she can make real. Special Jury Prize For Observational Filmmaking.

Cross Eyed
With Amit Desai and cast in person
SATURDAY, JULY 24, 6:30 P.M.
Dir. Amit Desai. United States. 2021, 100 mins. A brash, voracious energy imbues this exhilarating work from artist-photographer Amit Desai. Working with a troupe of precocious thespians (many educated at MoMI's nearby Frank Sinatra School of the Arts), Desai commingles ostensibly observational rehearsal footage, staged throughout New York's public parks, with studio interviews where the performers reflect on personal traumas, class experiences, artistic ideals, and the confluence of their normal adolescent anxiety with the abnormal anxiety of an authoritarian moment. A self-reflexive documentary that tantalizingly evokes William Greaves's Symbiopsychotaxiplasm: Take One, Cross Eyed offers an incandescent impression of New York's restive youth on the cusp of the Floyd rebellion. Courtesy of Sentient.Art.Film. World premiere.

Stories from the Chestnut Woods
SUNDAY, JULY 25, 1:00 P.M. 
Dir. Gregor Božič. Italy, Slovenia, Germany. 2019, 81 mins. In Slovene and Italian with English subtitles. DCP. With Massimo De Francovich, Ivana Roscic. Set amid the forests along the Yugoslav-Italian border in the years after World War II, and timelessly shot on gloriously vivid Super 16mm and 35mm film, Stories from the Chestnut Woods emerges from all manner of in-betweens. Unfolding as a fable but historically located in Slavia-Veneta during the post-war confusion of redrawn borders and newly emergent nations, the film follows Mario (Massimo De Francovich), a stubborn old carpenter whose self-preoccupations blind him from his wife's rapid descent into illness, and who begins to turn his attention to Marta (Ivana Roscic), a woman who has been left to tend to her family's chestnut groves after her husband's departure. U.S. premiere.

Comets
SUNDAY JULY 25, 3:00 P.M.
Dir. Tamar Shavgulidze. Georgia. 2019, 71 mins. In Georgian with English subtitles. With Nino Kasradze, Ketevan Gegeshidze, Ekaterine Kalatozishvili. More than three decades after leaving, Irina (Nino Kasradze) returns to the outskirts of Tbilisi, to the summer house of her youth, as well as to the person who has lingered heavily in her memory. Irina and Nana (Ketevan Gegeshidze) were once inseparable, sharing a bond beyond friendship that raised eyebrows in their small community. During the years since, Nana remained, married, and raised two children, including a now-grown daughter also named Irina (Ekaterine Kalatozishvili). Back in the yard where they spent their teenage years, the air is dense with the unspoken and the unrequited, their past selves enfolded into the reality of who they have become and might yet be. U.S. premiere.

Intimate Distances
SUNDAY, JULY 25, 4:00 P.M..
Dir. Philip Warnell. United Kingdom, United States. 2020, 61 mins. Filmed on location in Astoria, Queens, primarily on Steinway Street near the Museum, the latest film by Phillip Warnell (Ming of Harlem) employs rooftop and ground-level surveillance techniques to track a voluble older woman (Martha Wollner) as she encounters and engages strangers in surprisingly personal conversation. The purpose of her interrogations are unclear, as is the surreptitiousness of our gaze, and yet moments of connection and sincerity emerge. Evoking the likes of Coppola's The Conversation as well as gonzo "hidden camera" hijinks, Warnell's interventions may be aggressive and cool, but what they foster is complex, generative, and disarming. North American premiere.

Silent Voice
SUNDAY, JULY 25, 5:30 P.M.
Dir. Reka Valerik. Belgium. 2020, 52 mins. In Chechen, French, and Flemish with English subtitles. Khavaj, a mixed martial arts fighter from Chechnya, is struck mute upon arriving in Brussels. Having fled from his homeland under threat from members of his own family amidst state-sanctioned persecution of homosexuals, he struggles to find a way forward, fearful of being hunted down yet eager to connect with those he might be able to trust. Nimble and respectful camerawork brings us close to Khavaj without compromising his safety, emphasizing evocative detail and nocturnal unease, while sound draws us close to a man whose every breath is an inarticulate expression of trauma and persistence. Best Mid-Length Documentary, Hot Docs 2020. U.S. premiere. 

180 Degree Rule
SUNDAY, JULY 25, 6:30 P.M. 
Dir. Farnoosh Samadi. Iran. 2020, 83 mins. In Persian with English subtitles. With Sahar Dolatshahi,  Pejman Jamshidi. A school teacher from Tehran plans to join her family at a wedding in northern Iran. But when her husband is suddenly obliged to attend an out-of-town work trip and forbids her to attend the wedding without him, she's caught between impulses of independence and fealty, movement and stability. Inspired by true events and evoking the ethical, intensely inhabited tales of Kieslowski's Decalogue, this debut feature from writer-director Farnoosh Samadi showcases a piercing performance by Sahir Dolatshahi and proves fearless in exploring the depths of regret and grief, and in exploiting our human and societal limitations for accommodating them. U.S. premiere.

Transnistra
FRIDAY, JULY 30, 4:00 P.M.
Dir. Anna Eborn. Sweden, Denmark, Belgium. 2019, 96 mins. In Russian, Romanian, and Ukrainian with English subtitles. Shot on 16mm and set in the self-appointed nation of Transnistria (Priednestrovia)—a narrow strip of land adjacent to Ukraine that is defined by its Soviet heritage—Transnistra follows a group of 16-year-olds over a cycle of seasons, witnessing the end of their youth and their first attempts forging futures either within or beyond their small community. Their lives are not easy, but the youths' collective generosity towards Eborn's documentation makes Transnistra a bounteous privilege to behold. Among observational works of nonfiction, this is a rare and precious object. U.S. festival premiere.

Bird Talk
FRIDAY, JULY 30, 6:30 P.M.
Dir. Xawery Żuławski. Poland. 2019, 138 mins. DCP. In Polish with English subtitles. With Sebastian Fabijański, Eryk Kulm Jr., Jaśmina Polak, Sebastian Pawlak, Żaneta Palica. Working from an unrealized script by his father, the late master Andrzej Żuławski, award-winning Polish filmmaker Xawery Żuławski unleashes Bird Talk, a wild, urgent, friskily entertaining explosion of cinema. In a society increasingly leaning towards conformity, faith, and reactionary politics, we encounter characters operating on the fringes. Bird Talk has a headlong, anarchic spirit that honors the elder Żuławski's legacy while also feeling entirely of the moment. With cinematography by longtime Andrzej Żuławski collaborator Andrzej J. Jaroszewicz. U.S. festival premiere.

The Viewing Booth
With Ra'anan Alexandrowicz in person
FRIDAY, JULY 30, 7:00 P.M.
Dir. Ra'anan Alexandrowicz. United States, Israel. 2020, 73 mins. What are we actually seeing when we look at images? To what degree do we believe our eyes, and what extra-sensorial factors define our doubts and investments in what is visible? In a lab-like editing suite, director Alexandrowicz invites a series of viewers to watch and comment upon videos portraying life in the occupied West Bank—some generated by Palestinian citizens, others by the Israeli government—before fixing on Maya, a young Jewish American woman whose responses prove compelling, thoughtful, varied, and disconcerting. Alexandrowicz walks a razor-thin line of instigation and openness, allowing viewers to wrestle and identify with the issues that surface, echoing a worldwide media crisis in which measures of truth have been utterly destabilized. New York premiere.

Phases of Matter
SATURDAY, JULY 31, 1:00 P.M.
Dir. Deniz Tortum. Turkey. 2020, 71 mins. In Turkish with English subtitles. This immersive depiction of Istanbul's venerable Cerrahpaşa Hospital, where the filmmaker himself was born and where his father has long worked as a doctor, passes coolly through its darkened corridors from the physical spaces of morgue, operating and observation rooms to the virtual spaces of vital-signs monitors and X-ray machines. With a formal sense of camera movement that simultaneously embraces the unplanned and unexpected, Tortum crafts a vision pitched between the eerily posthuman and the urgently humanist. North American premiere.
Preceded by When Two or Three. Dir. Carmine Grimaldi. United States. 2019, 22 mins. Bagdad, Arizona: Norman and Kay are the last members of their church; nearby, men extract copper from the mountains and throw dust in the sky; they search for god in a scarred landscape. New York premiere.

Bottled Songs 1-4
SATURDAY, JULY 31, 1:30 P.M.
Dirs. Chloé Galibert-Laîné, Kevin B. Lee. Germany. 2020, 77 mins. In English and French with English subtitles. An epistolary exchange between desktop essayists Chloé Galibert-Laîné and Kevin B. Lee centers on ISIS propaganda videos—material that has haunted them for differing reasons. What for Lee prompts a film-historical meditation on the production and transference of fascist logic into exchangeable symbols and tropes, for Galibert-Laîné sparks an urgent investigation into the personal stories of radicalization and self-annihilation these reified figures of cinematic speech just barely conceal. New York premiere.

Forensickness
SATURDAY, JULY 31, 3:00 P.M.
Dir. Chloé Galibert-Laîné. France, Germany. 2020, 40 mins. Desktop essayist Galibert-Laîné's second First Look selection (alongside Bottled Songs 1-4) is a hopscotching relational inquiry into contemporary forms of hermeneutics and rhetorics of authority from Reddit threads to cable news to Hollywood reenactments. Chris Kennedy's Reddit-sourced Watching the Detectives (First Look 2019) provides the initial impetus for the filmmaker, who proceeds from a frame-by-frame deconstruction of Kennedy's film to a coyly literal imitation of the very crude, inferential processes she is critiquing, as if to suggest a fundamental ethical sympathy between artist and conspiracy theorist. New York premiere.

Maggie's Farm
SATURDAY, JULY 31, 4:00 P.M.
Dir. James Benning. United States. 2020, 84 mins. If, as James Benning has held throughout his career, landscape is a function of time, then this serene study of the parking lot, stairwell and corridors, and loading dock of the CalArts building where Benning has worked for 33 years. comprises more than the sum of its 24 three-and-a-half-minute shots. Divided sequentially into 8 exteriors, 8 interiors, and 8 exteriors, all recorded in a single day, the suggested rhythm of the filmmaker's own quotidian life over decades merges dreamily with the real-time rhythms of this institutional space, where sometimes the music of Bob Dylan and Linda Ronstadt is overheard. New York premiere.

There Will Be No More Night
SATURDAY, JULY 31, 4:45 P.M.
Dir. Eléonore Weber. France. 2020, 76 mins. Repurposing previously published infrared footage from American and French helicopter missions along the frontlines of the "global war on terror," this hypnagogic essay film simultaneously simulates and interrogates the perceptual and procedural conditions that govern real-life kill decisions. Measuring her critical perspective against the firsthand, operational perspective of an unseen, unheard French pilot, Weber lays bare the video-game logic of an ethics that shields the soldier and his masters alike from moral consequence. New York City premiere.

SHORT FILM PROGRAMS
Are We Here, Together?: Experimental Shorts
SATURDAY, JULY 31, 6:30 P.M.
A mining of perception exploring landscapes, cityscapes, bodies, sexuality, feminism, anti-capitalism, and anti-authoritarianism in search of meaning, connection, the self, resolve, and greater ideals. These two programs of shorts conclude with a projector performance by Roger Beebe paying tribute to the filmmaker Norman McLaren.

Program 1: In These Times
Running time: approximately 60 mins.
We Carry with Us Our Mother. Dir. Olivia Ciummo. United States. 2019, 5 mins. Planetary events and blood red landscapes blend with ethereal sounds as text leaves clues about difficulties with the mind and body. New York premiere.
Garden City Beautiful. Dir. Ben Balcom. United States. 2019, 12 mins. One sunny afternoon in the Midwest, suspended in a time between, two commuters daydream about a life lived otherwise. New York City premiere.   
Zen Basketball. Dir. Mike Hoolboom. United States. 2020, 5 mins. In a series of simple frames, the often misunderstood practice of Zen takes shape as basketball bliss. North American premiere.
Eastern State. Dir. Talena Sanders. United States. 2019, 5 mins. Through digital video corruption, VHS artifacting, stroboscopic effects, direct animation, and overlays, this collage film considers the fidelity of nonfiction media to lived experiences of isolation. New York premiere. *flicker warning   
Standing Forward Full. Dir. Alee Peoples. United States. 2020, 6 mins. A helter skelter is an amusement ride with a spiral slide built around a tower. Like this film, an exorcism attempt of an unrequited desire, it's either moving too fast or at a complete standstill. Disorienting but exciting. New York premiere.   
Curious Fantasies. Dir. Jesse McLean. United States. 2019, 8 mins. "Give us your songs, your smells, and we will give you everything." The rich get richer, everyone smells poorer. New York premiere.   
BECOMING. Dir. Ariel Teal. United States. 2018, 8 mins. Embodying a body after trauma. Blowjobs, Buffy the Vampire Slayer, and memory are interwoven in an attempt to process and find bodily autonomy. Content warning: The film contains text dealing with sexual trauma. New York premiere.   
Civil Twilight at the Vernal Equinox. Dirs. Emily Vey Duke, Cooper Battersby. United States, 12 mins. "What would another world look like, one that is carried by this feeling of empathy, of mutual love between humans and animals, between species? How would our relationship with a largely domesticated nature and environment change?"—Tasja Langenbach. New York premiere.

Program 2: Perceptual States
With Peter Burr and Ross Meckfessel in person
Running time: approximately 75 mins.
Black Square. Dir. Peter Burr. United States. 2020, 7 mins. An assembly of human figures writhe and squares strobe in rhythm to audio sampled from the opening of the 1965 Op Art exhibition "The Responsive Eye." Through the friction of this contrast, a portrait emerges of an anxious divided society testing the boundaries of awareness. New York premiere. *flicker warning
Another Horizon. Dir. Stephanie Barber. United States. 2020, 9 mins. The horizon, where the sky and the earth meet, is always elsewhere, is a promised place where these two elements come together. A metaphor, an orienting, a promise of transition, change, transcendence. A place where the corporeal and spiritual meet, or are cleaved apart. New York City premiere.
Zero Length Spring. Dir. Ross Meckfessel. United States. 2020, 16 mins. An apotropaic film, imprinted by rituals and symbols, basking in ruptures of the body and the earth. Through ASMR brush tracks and the language of self-help therapy, film surface abrasions and alleged paranormal photos, the film gives shape to unseeable forces. You're worth it, you deserve love, you can grow. New York premiere.
The I and S of Lives. Dir. Kevin Jerome Everson. United States. 2021, 7 mins. The "I" and "S" of "Lives" are the smoothest area of resistance. A rollerblader (Jahleel Gardner) navigates the letters on the pavement of Black Lives Matter Plaza in Washington D.C. on a summer afternoon, 2020. New York premiere.
Baltimore. Dir. Margaret Rorison. United States. 2021, 22 mins. A montage of the underpopulated streets, shuddered storefronts, and crumbling cornices of Baltimore City suggests a disturbed, mind's eye recollection of social neglect and physical decay. New York premiere.
Lineage (for Norman McLaren). Live performance by Roger Beebe. United States. 2019, 15 mins. 16mm projector performance. Using as a point of departure Norman McLaren's abstract animations as well as documentary portraits of the Canadian filmmaker, Beebe's a loop-based "orchestral" performance for four 16mm projectors explores the ways in which abstract marks made in a variety of ways—laser printing and etching, contact printing and hand-processing—result in strange and surprising sounds. New York premiere.    

Searching Eva
SATURDAY, JULY 31, 7:00 P.M.
Dir. Pia Hellenthal. Germany. 2019, 84 mins. DCP. In German, English, and Italian with English subtitles. Eva Collé is a woman who lives in public. A writer, model, queer activist, sex worker, social media personality—all of these apply to the Italian-born Eva. And though all are represented in the film, director Pia Hellenthal takes care to never define her subject, whose notoriety is dispersed among various social media platforms and avatars, and purposely avoids being pigeonholed into a fixed identity. It makes for a distinctly voracious exploration of a person, in which our protagonist is not revealed over time, but ather new aspects and identities keep getting added, right until the end. New York festival premiere.

A Beautiful Summer (Le bel été)
SUNDAY, AUGUST 1, 1:00 P.M.
Dir. Pierre Creton. France. 2019, 81 mins. In French with English subtitles. With Gaston Ouedraogo, Sophie Lebel, Yves Edouard, Sébastien Frère, Mohamed Samoura, Amed Kromah, Mathieu Amalric. In Pierre Creton's latest mix of fiction and observation, filmed at and around his farmhouse in Normandy, two African migrants who wash up on the shore are invited into the home of Simon and Robert. Other people drift in and out of the story, including the pig from Creton's Va! Toto (First Look 2018) and Mathieu Amalric as a motorcycle repairman. The film feels at once like an escape—from conventional cinema and from the turmoil of our media-saturated world—but also a timely and quietly urgent reflection on the place of refugees. North American premiere.

Don't Touch Me (Noli Me Tangere)
SUNDAY, AUGUST 1, 3:30 P.M.
Dir. Christophe Bisson. France. 2019, 80 mins. In French with English subtitles. In his spellbinding body of work, Christophe Bisson has forged a cinema of empathy, closely filming the lives of marginalized people with unobtrusive artistry. In this masterfully edited work, he creates a tapestry out of filmed portraits of men and women who are social outsiders, fixating on hands and gestures to access silent pains and tactile persistence. North American premiere.

Double Wow and other works by Ken Jacobs
With Ken Jacobs in conversation with David Schwartz
SUNDAY, AUGUST 1, 4:00 P.M.
Dir. Ken Jacobs. United States. 1969–2021, 70-minute program. MoMI's 1989 Ken Jacobs retrospective celebrated three decades of pioneering work by the New York avant garde icon. Always inventing new forms, and bending technology to his unique artistry, Jacobs embraced digital cinema and has become even more prolific in the subsequent three decades. In this program, two celluloid portraits of his young son and daughter and a digital exploration of nineteenth-century stereographic imagery of children laboring at a thread factory, are presented along with the world premiere of a 40-minute 3-D work, Double Wow, whose title evokes the wonderment and impact of so many of his films. The program includes:
Spaghetti Aza (1976, 1 min., 16mm)
Nissan Ariana Window (1969, 14 mins., 16mm)
Capitalism: Child Labor (2006, 14 mins.)
Double Wow (World premiere. 2021, 40 mins., 3-D)

A Rifle and a Bag
SUNDAY, AUGUST 1, 5:30 P.M.
Dir. NoCut Film Collective: Cristina Haneș, Isabella Rinaldi, Arya Rothe. India, Romania, Italy, Qatar. 2020, 89 mins. In Gondi, Madiya, Hindi with English subtitles. On the outskirts of the jungle in Maharashtra, India, the precarious existence of a young family of ex-revolutionaries, pardoned and resettled under a government surrender policy for Naxalites (Maoists), reveals itself gradually, by day and night, in everyday scenes captured at a rigorously maintained and patiently held distance. Refusing to conceal the limits of observational cinema in the face of invisible structures of oppression, the filmmakers offer no commentary on the image, no expository interviews or rhetorical interventions, instead placing pointed emphasis on setting and situation over action. Bright Future Award Honorable Mention at International Film Festival Rotterdam 2020. U.S. premiere.

Cryptozoo
Closing Night Film with Dash Shaw in person
SUNDAY, AUGUST 1, 7:00 P.M.
Dir. Dash Shaw. United States. 90 mins. With Lake Bell, Michael Cera, Zoe Kazan, Louisa Krause, Angeliki Papoulia, Thomas Jay Ryan, Peter Stormare, Grace Zabriskie. At the dawn of the 1970s, two hippies stumble across a giant gated community in the northern California forest. Inside are myriad cryptids—rare mythical creatures whose containment in this one-of-a-kind "cryptozoo" are suddenly threatened. Meanwhile veterinarian and cryptid preservationist Lauren Grey travels the world in search of the legendary, dream-eating baku, encountering evil poachers and coming to question her role in the whole cryptid trafficking ecosystem. Writer/director Dash Shaw and animation director Jane Samborski's second feature (My Entire High School Sinking into the Sea) is a sui generis creation—an animated film for adults that's colored by childlike wonder, infused with the style and ethos of underground comics, psychedelia, and technicolor dreams, and voiced by a who's who of independent cinema, including Lake Bell, Michael Cera, Zoe Kazan, and Peter Stormare. Courtesy of Magnolia Pictures. New York premiere.
Tickets: $20 ($15 members).
Press contact: Tomoko Kawamoto, tkawamoto@movingimage.us or 718 777 6830.
PLEASE INQUIRE ABOUT PRESS SCREENERS AND IMAGES.
MUSEUM INFORMATION
Museum of the Moving Image (movingimage.us) advances the understanding, enjoyment, and appreciation of the art, history, technique, and technology of film, television, and digital media. In its stunning facility—acclaimed for both its accessibility and bold design—the Museum presents exhibitions; screenings of significant works; discussion programs featuring actors, directors, craftspeople, and business leaders; and education programs which serve more than 70,000 students each year. The Museum also houses a significant collection of moving-image artifacts. Follow MoMI on Facebook, Twitter, Instagram, and YouTube.

Temporary Hours (through August 2021): Friday, 2:00 to 8:00 p.m. Saturday–Sunday, 12:00 to 6:00 p.m.
Museum Admission : $15 adults; $11 senior citizens (ages 65+) and students (ages 18+) with ID; $9 youth (ages 3–17). Children under 3 and Museum members are admitted free.
Address : 36-01 35 Avenue (at 37 Street), Astoria (Queens), NY, 11106
Subway : M (weekdays only) or R to Steinway Street. W (weekdays only) or N to 36 Ave.
Program Information : Telephone: 718 777 6888; Website: movingimage.us
Membership : http://movingimage.us/support/membership or 718 777 6877
Film Screenings: Friday evenings, Saturdays and Sundays, and as scheduled. Unless otherwise noted, tickets are $15 adults / $11 students and seniors / $9 youth (ages 3–17) / discounted for Museum members. Advance purchase is recommended online. 

Please note safety protocols for visiting the Museum.

Museum of the Moving Image is housed in a building owned by the City of New York and has received significant support from the following public agencies: New York City Department of Cultural Affairs; New York City Council; New York City Economic Development Corporation; New York State Council on the Arts with the support of Governor Andrew M. Cuomo and the New York State Legislature; Institute of Museum and Library Services; National Endowment for the Humanities; National Endowment for the Arts; and Natural Heritage Trust (administered by the New York State Office of Parks, Recreation and Historic Preservation). For more information, please visit movingimage.us