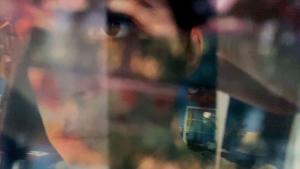 New York, N.Y. – While the Museum of the Moving Image building continues to be closed, programming continues online with Virtual Cinema, live discussions, and virtual tours (bookings available for groups and families). Archived events, including recorded conversations with filmmakers, and educational resources for teachers and families are available online via MoMI's YouTube page. 

Additional programs will be announced as they are confirmed.

VIRTUAL CINEMA
The following new release films available for online viewing. A portion (50%) of ticket proceeds go to support the Museum. Visit MoMI's Virtual Cinema page for all titles.

A Glitch in the Matrix
NOW SHOWING THROUGH FEBRUARY 21
Dir. Rodney Ascher. U.S., 2021, 108 mins. Acclaimed filmmaker Rodney Ascher (Room 237, The Nightmare) directed this mind-bending journey down rabbit holes of science, philosophy, and conspiracy theory, asking if we are living in a simulation inside a video game controlled by an unknowable entity.Featuring interviews with simulation theorists and believers, some obscured by three-dimensional animated digital avatars; firsthand accounts of inexplicable occurrences; and a noted speech from sci-fi herald Philip K. Dick, A Glitch in the Matrix is the year's most audacious documentary. Ascher will leave you wondering whether or not your body and mind are being operated by an external game player. A Magnolia Pictures Release. Trailer | Tickets ($12/$10 MoMI members)

Test Pattern
OPENS FEBRUARY 19
Dir. Shatara Michelle Ford. U.S., 2020, 82 mins. Debut writer-director Shatara Michelle Ford has crafted a gripping narrative centered on the perspective of Renesha (the remarkable Brittany S. Hall), a successful Black woman who works at a nonprofit and lives with her white artist boyfriend in Texas. Using a hazy, muted color palette to capture Renesha's emotions and experiences, Ford dives deep into the dynamics of sex and power in contemporary society, revealing how effortlessly a man can violate a woman's body. Test Pattern is a meticulously visualized and powerfully conceived exploration of the effects of systemic, patriarchal injustice. Winner of Lionsgate/STARZ Producer Award at the 2019 BlackStar Film Festival. A Kino Lorber Release. Content warning: This film includes a depiction of sexual assault. Trailer | Tickets ($12)
Erēmīta (Anthologies)
OPENS FEBRUARY 26
Various directors. U.S., France, Italy, Argentina, 2021, 58 mins. During the first pandemic lockdown last March, Egyptian-American filmmaker Sam Abbas (Alia's Birth, Marie, The Wedding) invited leading cinematographers to create work for an anthology of short documentaries. The result, Erēmīta, is a collaboration of visual invention and poetic composition, incorporating writings by Friedrich Nietzsche and depicting expressions of nature or intimate moments at home. The filmmakers include (noted with the films for which they served as cinematographer): Alexis Zabé (The Florida Project, Silent Light, Post Tenebras Lux), Antoine Héberlé (A Son, Oblivion Versus, Inheritance), Ashley Connor (Feast of the Epiphany, Madeline's Madeline, The Miseducation of Cameron Post), Soledad Rodríguez (The Black Frost, Pendular, History of Fear, The Good Intentions), Stefano Falivene (Siberia, Pasolini, Bel Ami). A Maxxie, Suzzee & Cinema release. A hundred percent of the filmmakers' share of revenue from rentals will be donated to Amnesty International. Trailer | Tickets ($12)

Un Film dramatique
OPENS FEBRUARY 26
Dir. Éric Baudelaire. France, 2019, 114 mins. In French with English subtitles. Filmed over the course of four years, Un Film dramatique is a lively documentary and collaboration between renowned artist-filmmaker Éric Baudelaire and a group of 21 students at Dora Maar Middle School—located on the outskirts of Paris—who playfully document their daily lives and experiment with cameras. Using an innovative approach to education and filmmaking, Baudelaire (Letters to Max) sparks important conversations following the 2015 terrorist attack in Paris and debates around the approaching elections and immigration regulations. Through a child's lens, this film offers insights into the realities of our current sociopolitical moment. A 2019 New York Film Festival and 2019 Toronto International Film Festival official selection. A Cinema Guild Release. Trailer | Tickets ($12 / $10 MoMI members)

A Shape of Things to Come
OPENS MARCH 3
Dirs. Lisa Marie Malloy, J.P. Sniadecki. U.S., 2020, 77 mins. In the Sonoran Desert on the Mexican border, an elderly man, Sundog, lives off anything nature gives him, be it a wild boar or the psychedelic poison of a toad. A Shape of Things to
Come foregrounds the sensory materiality of the desert, moving past the human to offer more down-to-earth animal perspectives. Malloy and Sniadecki create a world that evokes the ecological movements of the 1960s while pointing to a possible postapocalyptic future. When the border patrol agents threaten the peace in Sundog's desert kingdom, the armed recluse is prepared to defend his world. A Grasshopper Film release. "Fascinating. Sublime."—Brooklyn Rail. More info.

LIVE ONLINE EVENTS

MLK/FBI (free online screening) and discussion with Sam Pollard, moderated by Jamila Wignot (director, Ailey)
TUESDAY, FEBRUARY 23, 7:00 P.M. Livestream on YouTube
Dir. Sam Pollard. United States, 2020, 102 mins. Dr. Martin Luther King Jr. is remembered today as an American hero: a bridge-builder, a shrewd political tactician, and a moral leader. Yet throughout his history-altering political career, he was often treated by U.S. intelligence and law enforcement agencies like an enemy of the state. In this virtuosic documentary, award-winning editor and director Sam Pollard (Editor, 4 Little Girls, Mo' Better Blues; Director/Producer, Eyez on the Prize, Sammy Davis, Jr: I've Gotta Be Me) lays out a detailed account of the FBI surveillance that dogged King's activism throughout the 1950s and '60s, fueled by the racist and red-baiting paranoia of J. Edgar Hoover. In crafting a rich archival tapestry, featuring some revelatory restored footage of King, Pollard urges us to remember that true American progress is always hard-won. Special thanks to IFC Films for their support of this program. View trailer. Free with RSVP (suggested donation). Those who register will receive a link to view the film online in advance of the discussion. Event info.
 
My Zoe (free online preview screening) and discussion with Julie Delpy
WEDNESDAY, FEBRUARY 24, 8:00 P.M. ET
Dir. Julie Delpy. U.S., Canada, 2021, 93 mins. Eight years in the making, Julie Delpy's fascinating sci-fi drama My Zoe stars Delpy as Isabelle, a recently divorced French scientist who refuses to come to terms with the potential loss of her young daughter after an accident. Leaving her grieving ex-husband (Richard Armitage), Isabelle looks to advances in medical technology for help, particularly those made by a fertility doctor (Daniel Brühl). With Delpy's embodied performance at its center, My Zoe is a daring and original look at a parent's deepest fear. In advance of the film's theatrical and VOD release, Museum of the Moving Image is pleased to present a free preview screening and live conversation and Q&A on February 24 at 8:00 p.m. ET with writer, director, and star Julie Delpy, moderated by MoMI's Associate Curator of Science and Film Sonia Epstein. Special thanks to Blue Fox Entertainment for making possible this free screening and conversation. Event info.

NEA Big Read 2021: Bidding Farewell in Zhang Yimou's To Live
Free online screening and discussion, presented in collaboration with the Museum at Eldridge Street
THURSDAY, MARCH 18, 7:00 P.M.
A cornerstone of director Zhang Yimou's international breakthrough period in the nineties, To Live (1994), adapted from Yu Hua's novel of the same title, is the searing, epic saga of a married couple living through decades of turmoil across China's tumultuous mid twentieth century. Gong Li and Gou Ye give riveting performances as Jiazhen and Xu Fugui, who experience joy and suffer tragedy, and watch their fortunes change from the post-WWII rise of the People's Liberation Army to the Great Leap Forward of the fifties to the Cultural Revolution of the sixties. To Live won Best Actor and the Grand Prix at the 1994 Cannes Film Festival. Museum of the Moving Image will host a presentation by Hsiu-Chuang Deppman (Professor of Chinese and Cinema Studies, Oberlin College), followed by a conversation between Deppman and Michael Berry (Professor of Contemporary Chinese Cultural Studies and Director of the Center for Chinese Studies, UCLA), which explores Zhang Yimou's deeply cinematic approach to the novel's narrative. More info.
NEA Big Read is a program of the National Endowment for the Arts (NEA) designed to broaden our understanding of our world, our communities, and ourselves through the joy of sharing a good book. The Museum at Eldridge Street is one of 78 not-for-profit organizations to receive a grant to host an NEA Big Read project between September 2019 and June 2020.

ONGOING EDUCATION PROGRAMS

Virtual Tours for Families
Enjoy the Museum together remotely by booking your own guided tour of its core exhibition Behind the Screen, which explores how moving images are made, marketed, and shown. Tours are led by Museum educators, and may be paired with creative workshops for groups of up to 18. Saturday tours and workshops are now available for booking. Please contact education@movingimage.us for further details.

@ Moving Image Studio
Free media-making tutorials and student digital exhibitions are available on Moving Image Studio, MoMI Education's YouTube Channel, featuring tools and resources for students and families to create their own media. New videos will be added weekly. MoMI Education's Instagram is another online space where youth can participate in discussions about games, new media, creativity, and more.

ONGOING ONLINE EXHIBITIONS

The Living Room Candidate: Presidential Campaign Commercials, 1952–2020
ONLINE AT http://livingroomcandidate.org
Read recent blog posts by scholar and Consulting Curator Kathryn Cramer Brownell that put the 2020 election in context. Press release | More info

Views from the Pandemic
ONLINE AT https://everymoviecough.com/
ONLINE AT https://maskovision.com/
Every Movie Cough, created by Jason Eppink and Michael Lacher, and Mask-O-Vision, created by Eppink, are two playful yet provocative web experiences that explore our anxieties about contagion by recontextualizing scenes from film and television. Each site engages current fears of proximity and draws attention to natural human behaviors that took on new meaning in 2020. Both were commissioned by the Museum. Press release | More info

TRAVELING EXHIBITION
The Jim Henson Exhibition: Imagination Unlimited
TRAVELING EXHIBITION IS ON VIEW JUNE 4–SEPTEMBER 6, 2021
At The Henry Ford Museum in Dearborn, Michigan
MoMI's traveling version of The Jim Henson Exhibition, which explores Henson's groundbreaking work for film and television and his transformative impact on popular
culture, will be on view at The Henry Ford Museum beginning June 4. The exhibition features a broad range of artifacts related to Henson's unparalleled career, including 20 puppets, production materials, photographs, audiovisual material, and more. More info.
# # #
Top image: Erēmīta (Anthologies) / courtesy of Maxxie, Suzzee & Cinema

Press Contact: Tomoko Kawamoto, Museum of the Moving Image, tkawamoto@movingimage.us
PRESS IMAGES ARE AVAILABLE HERE (USER: press / PW: images)

ABOUT MUSEUM OF THE MOVING IMAGE
The Museum's mission is to advance the understanding, enjoyment, and appreciation of the art, history, technique, and technology of film, television, and digital media. Despite the effects of the COVID-19 pandemic, and with the building closed since March 14, the Museum continues to fulfill its mission online through live conversations with artists, filmmakers, scholars, media educators, and other industry professionals; articles published in MoMI's online film magazine Reverse Shot and science and film resource Sloan Science & Film; access to the Museum's collection of more than 130,000 objects; and the online presentation of a range of films—including acclaimed new release features and award-winning science shorts, plus archived video of Museum events, and more. In August 2020, the Museum co-created the Queens Drive-In, in partnership with Rooftop Films and New York Hall of Science, to revive communal moviegoing in a safe environment. For more information, visit movingimage.us. Follow MoMI on Facebook, Twitter, Instagram, and YouTube.

Museum of the Moving Image is housed in a building owned by the City of New York and has received significant support from the following public agencies: New York City Department of Cultural Affairs; New York City Council; New York City Economic Development Corporation; New York State Council on the Arts with the support of Governor Andrew M. Cuomo and the New York State Legislature; Institute of Museum and Library Services; National Endowment for the Humanities; National Endowment for the Arts; and Natural Heritage Trust (administered by the New York State Office of Parks, Recreation and Historic Preservation).