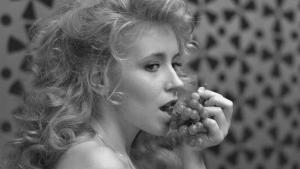 Nov 15–24: New digital restoration for the film's 30th anniversary
New York, NY – Museum of the Moving Image will present the exclusive New York revival run of Hungarian trailblazer Ildikó Enyedi's My Twentieth Century, winner of the Camera d'Or at Cannes in 1989, in a new digital restoration in celebration of the film's 30th anniversary from November 15 through 24. Among the greatest of cinematic debuts—notable from a female director within the context of the 1980s—My Twentieth Century introduced the world to Enyedi, who is still a vital, distinctive artist in this 21st century. Her 2017 film On Body and Soul was nominated for an Academy Award for Best Foreign Language Feature and won the Golden Bear at the Berlin Film Festival.

My Twentieth Century
Dir. Ildikó Enyedi. 1989, 104 mins. In Hungarian with English subtitles. With Dorotha Segda, Oleg Yankovsky, Paulus Manker. A Kino Lorber Repertory release.

This luminous, unconventional fairy tale takes place on the eve of the twentieth century. Two twin girls, Lili the anarchist and Dóra, a luxurious woman of loose morals (both played by Polish actress Dorotha Segda), along with Mr. Z. (Tarkovsky mainstay Oleg Yankovsky) who loves them jointly, all reach the Hungarian border at the same time aboard the Orient Express. Defiantly in pursuit of happiness and in retreat from the "mass murdering century," they are all entranced by Edison's inventions and drunk on the miracle of existence. Nov 15–24: Schedule & Tickets

"An elegant midsummer, end-century night's dream of a film, with an elusive, gossamer lightness."—Peter Bradshaw, The Guardian

"It's a bracing combination of wit, invention, common sense and lunacy."—Vincent Canby, The New York Times
 
###
Image: Dorotha Segda in My Twentieth Century / courtesy of Kino Lorber
ILDIKO ENYEDI IS AVAILABLE FOR SELECT INTERVIEWS.

Press contacts:
Tomoko Kawamoto, MoMI, tkawamoto@movingimage.us / 718 777 6830
David Ninh, Kino Lorber, dninh@kinolorber.com

MUSEUM INFORMATION
Museum of the Moving Image (movingimage.us) advances the understanding, enjoyment, and appreciation of the art, history, technique, and technology of film, television, and digital media. In its stunning facility—acclaimed for both its accessibility and bold design—the Museum presents exhibitions; screenings of significant works; discussion programs featuring actors, directors, craftspeople, and business leaders; and education programs which serve more than 70,000 students each year. The Museum also houses a significant collection of moving-image artifacts.

Hours: Wednesday–Thursday, 10:30 a.m. to 5:00 p.m. Friday, 10:30 to 8:00 p.m. Saturday–Sunday, 10:30 a.m. to 6:00 p.m.
Museum Admission: $15 adults; $11 senior citizens (ages 65+) and students (ages 18+) with ID; $9 youth (ages 3–17). Children under 3 and Museum members are admitted free. Admission to the galleries is free on Fridays, 4:00 to 8:00 p.m.
Free Friday Nights: free gallery admission every Friday, 4:00 to 8:00 p.m. presented by the Richmond Country Savings Foundation. Additionally, this program is supported, in part, by public funds from the New York City Department of Cultural Affairs. 
Film Screenings: Friday evenings, Saturdays and Sundays, and as scheduled. Unless otherwise noted, tickets are $15 adults / $11 students and seniors / $9 youth (ages 3–17) / discounted or free for Museum members. Advance purchase is available online.
Location: 36-01 35 Avenue (at 37 Street) in Astoria.
Subway: M (weekdays only) or R to Steinway Street. W (weekdays only). N or W to 36 Ave.
Program Information: Telephone: 718 777 6888; Website: movingimage.us
Membership: http://movingimage.us/support/membership or 718 777 6877

Museum of the Moving Image is housed in a building owned by the City of New York and has received significant support from the following public agencies: New York City Department of Cultural Affairs; New York City Council; New York City Economic Development Corporation; New York State Council on the Arts with the support of Governor Andrew M. Cuomo and the New York State Legislature; Institute of Museum and Library Services; National Endowment for the Humanities; National Endowment for the Arts; and Natural Heritage Trust (administered by the New York State Office of Parks, Recreation and Historic Preservation). For more information, please visit movingimage.us.
###