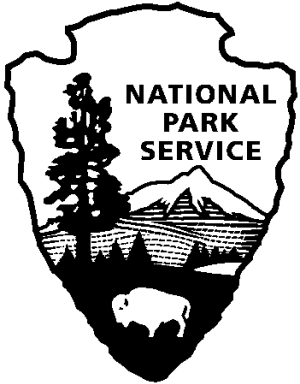 Seneca Falls, NY – On March 3 at 2:30 p.m., Music in the American Wild (MAW) will perform at Women's Rights National Historical Park in Seneca Falls, NY.  MAW will celebrate the voices of American women past and present with music by Amy Beach, Joan Tower, and a brand-new commission by Caroline Mallonée. The new work, Solitude of Self, is inspired by the words of Elizabeth Cady Stanton, whose Seneca Falls home is a central site of Women's Rights NHP.  Mallonée, who describes her piece as, "At times dramatic, stark, optimistic, indignant and dark," joins a dynamic program for winds, strings, and voice that showcases music of the suffragette era and today. 
Music in the American Wild began as a celebration of the 2016 National Park Service centennial. Supported in part by the National Endowment for the Arts, the ensemble commissioned 11 pieces and premiered them in a seven-park tour in summer 2016, including performances in Olympic National Park's Hoh Rainforest, and Mammoth Cave's deep underground caverns. This performance at Women's Rights National Historical Park breaks new ground for MAW, shifting the focus to a historical interpretation of our cultural "wild;" and honoring the accomplishments of Americans who have fought to have their voices heard throughout history.  
Music in the American Wild's collaboration with Women's Rights NHP launches a new MAW initiative of performances inspired by American women, building up to the 2020 centennial of the 19th Amendment. MAW director Emlyn Johnson says that, "We hope our concert provides a unique opportunity for visitors to explore this local National Park site, and gain a fresh perspective on its rich history." 
The free concert will take place on March 3rd at 2:30 p.m. in the Wesleyan Chapel located at 136 Fall St., Seneca Falls, NY 13148.  For more information about Music in the American Wild, please see www.musicintheamericanwild.com or contact musicintheamericanwild@gmail.com.
This project is supported in part by a grant from the Paul R. Judy Center for Applied Research at the Eastman School of Music.
For more information about the park including hours and upcoming programs, please visit the website www.nps.gov/wori or call (315)568-0024.  Follow us on Facebook (@WomensRightsNPS), Twitter (#WomensRightsNPS) and Instagram (WomensRightsNPS).  Join the Friends of Women's Rights National Historical Park at www.womensrightsfriends.org. If you would like to receive email announcements about other upcoming events, email to wori_information_desk@nps.gov to subscribe.
###
Contact:
Elizabeth Hokanson
Phone number:  315-568-2991 x3007