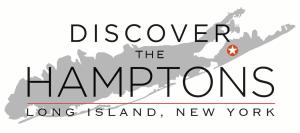 The Hamptons, Long Island, N.Y. - Discover The Hamptons is pleased to announce National Rosé Weekend In The Hamptons presented by East End Taste & The Shopkeepers. Held Thursday through Sunday, June 11-14, 2020, this event coincides with National Rosé Day, reserved for the second Saturday of June each year since 2014. This social distancing safe experience will include rosé themed virtual tasting tours, virtual tours at prominent Hamptons destinations, curbside pickup promotions from local retailers & restaurants, world class online shopping and virtual DJ pink parties with your favorite Hamptons personalities all supporting COVID-19 recovery efforts. 
National Rosé Weekend In The Hamptons is more than just a reason to drink the crisp, refreshing, dry and fruity spirits. It's a move forward to help define the new normal supporting local year-round businesses that heavily rely on a strong Summer season to support local families. "The Hamptons are a tried and true destination for everyone who loves and appreciates the region's scenic charm and culinary bounties. I would do anything for my community and am proud of the resilience we have displayed thus far. It is now time to think ahead to the summer season and lift our glasses and spirits while being mindful and diligent in light of the current situation." Vanessa Gordon, Publisher of East End Taste Magazine. 
Virtual experiences including rosé tastings will also include a variety of engaging and interactive discussions about flavor profiles, proper flavor pairings and more. Each tasting session will be accessed through a special Zoom code for ticket holders and limited to a certain number of participants. Sessions will be carefully planned and coordinated. Wine bottles will be shipped directly to the ticket holders and will arrive before the virtual tasting events. "Today shop local is more important than ever. We want to support and promote our community, so The Hamptons will continue to thrive as a premier retail destination that is admired around the world." says Paula Flynn, Founder of The Shopkeepers.
Some of the additional featured experiences include:
Rosé All Day Virtual Farmers Market 
Virtual Rosé Happy Hours 
In-Home Rosé Tastings with Virtual Host
Rosé Themed Carry Out Restaurant Tour
All Pink Virtual Dance Party
The Hamptons Virtual Job Fair
Guests will also be able to purchase tickets for the Rose Charity Raffle online. Raffle tickets cost $30 per ticket with prizes including stays at Luxury Hotels, B&B, Inns, Restaurants and Retailers that will be valid to use in 2020 and 2021. Organizations and brands are asked to Register Early to participate in the 4-day initiative.Erin Finley, owner of Westhampton based Sydney's "Taylor-Made Cuisine," states "It's tremendously important for all of us to work together during this time. We are grateful for everyone's continued support for each of our communities."
"Travel and tourism has been immensely impacted in our community, like most of the world right now,". "The financial hardship caused by COVID-19 will accelerate social and health issues from depression, isolation and more." stated Glenn O. Vickers II, President & CEO of Discover The Hamptons. "Our efforts will help lift spirits and keep people working during this unprecedented time. We couldn't be more grateful from our network of partners that support our charitable work.
Proceeds from the event will benefit Discover The Hamptons, a 501(c)3 non-profit charitable organization supporting workforce development, year-round economic development and community enrichment. 
For additional information about National Rosé Weekend In The Hamptons presented by East End Taste & The Shopkeepers visit www.discoverthehamptons.net contact info@discoverthehamptons.net or call 631-318-3042
###
Discover The Hamptons
The mission of Discover The Hamptons is to lead and unify the region to inspire, strengthen and enrich The Hamptons as a world-class destination to stay, live, work, shop and play year-round. Discover The Hamptons, contributes to the growth of year-round economic development, inclusion and quality of life on the East End of Long Island, NY. through promotions, programs, events, and initiatives to execute it's strategic goals. 
East End Taste (eastendtastemagazine.com) is a digital publication and social media platform that covers food and restaurant news, trends and events on the East End of Long Island. It also covers destinations around the world with a focus on food & culture with a refined angle. East End Taste was founded in 2014 by local Hamptons resident, Vanessa Gordon.
Since 2015, The Shopkeepers has discovered and celebrated unique, independent shops of all kinds from all over the world. Shops that add character, vibrancy and community to our towns and cities. Discover shops by destination on TSK Maps or by shop type, best of lists or round-ups on the website theshopkeepers.com and Instagram.