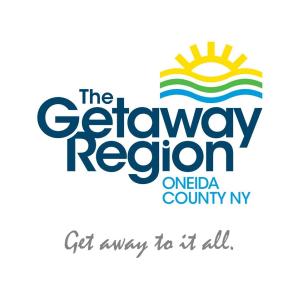 Oneida County Tourism Uses 37th NTTW (May 3-9) to Look Ahead to Recovery
Utica, NY (April 29, 2020) — National Travel and Tourism Week (NTTW), the annual celebration of the contributions and accomplishments of the U.S. travel industry, will spotlight resilience and hope in the face of the coronavirus pandemic with this year's theme: the Spirit of Travel.
Since in-person events that have been staples of NTTW in the past are not an option this year, Oneida County Tourism has created a campaign to engage the local community with a focus on their tourism pillars: Family Fun, Arts & Culture, Outdoor Recreation, History and Food & Beverage. The campaign will feature daily videos on social media that showcase Zoom interviews between a local attraction and DJs from Townsquare Media. The campaign will kick off on Friday, May 1 with Munson Williams Proctor Arts Institute's virtual First Friday Happy Hour. Beginning on Monday, May 4, Oneida County Tourism will share videos across their social media platforms, specifically on Facebook at Visit Oneida County, NY.
Said Kelly Blazosky, President of Oneida County Tourism, "There's no doubt this has been an extremely challenging time for everyone, but we see National Travel & Tourism Week as an opportunity to remind future visitors and local residents of the incredible spirit and resiliency of the travel industry and our workforce. When we can get moving again, Oneida County and Central New York will be ready to welcome visiting families and business travelers with open arms. Experiences may be somewhat different, but the genuine hospitality and welcoming spirit of our communities will continue to be the foundation of what makes our area a premier destination."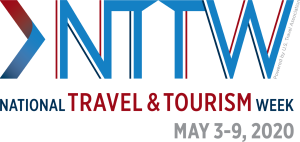 Celebrated annually the first full week in May, NTTW was created by Congress in 1983 to underscore the economic power of travel in the U.S. The 37th NTTW arrives at an opportune moment to unite the industry, celebrate its indomitable spirit and elevate the role it will play in America's economic recovery.
"Through every hardship, I find myself in awe of the travel industry's ability to join together, adapt, and emerge stronger than before," said U.S. Travel Association President and CEO Roger Dow. "This is our toughest challenge yet, but what I've seen is that the spirit of travel has not been shattered."
Please click here to learn more about Oneida County Tourism's NTTW plans and visit ustravel.org/NTTW to learn more about the week. The schedule for local online events is:
Friday, 5/1 – Munson Williams Proctor Arts Institute
Monday, 5/4 – Utica Zoo
Tuesday, 5/5 – Kirkland Art Center
Wednesday, 5/6 – Turning Stone Resort Casino Golf
Thursday, 5/7 – Fort Stanwix National Monument
Friday, 5/8 – Prospect Falls Winery & Woodland Farm Brewery
Saturday, 5/9 – Oneida County Public Market
Oneida County Tourism would like to extend their gratitude to all partners who made this possible; the tourism attractions, Townsquare Media for partnering with us and C&D Advertising for putting the videos together. 
###
Contact:
Sarah Foster
Director of Media Relations
(315) 749-8958