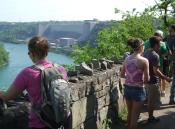 Niagara Falls, N.Y.
- The recent demand for Tours and Programs that explore Nature in and around Niagara Falls has been addressed by Encounter Niagara Tours.  Commencing in the spring of 2013, Encounter Niagara will offer a series of nature-based one-day Tour itineraries that focus on Nature, Geology, Birding and other aspects of the natural attributes of Niagara Falls and the surrounding region.  The itineraries will be available to the Inbound Coach and Tour operators and local receptive operators with the release of several new "encounters" with nature.  Retail versions of this tour will be offered commencing in 2014.  Encounter Niagara is based in Niagara Falls, New York. Encounter Niagara owner Danielle Green notes "Niagara - both the Falls and the River - presents a tremendous opportunity to experience nature and geology, especially on the American side.  We are responding to Operator requests for encounters that take advantage of these natural highlights".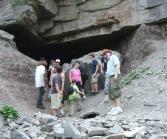 Examples include "Niagara Rocks", a geological program including a hike into the Niagara Gorge.  Led by both a geologist and naturalist, this program allows the participant to learn of the unique geology of the Niagara Region and the impact of water and erosion that led to carving the 7 mile gorge.   This program brings to light not only geology, but the flora and fauna of the Niagara Gorge and can include other sites of interest in the region.  This provides the most comprehensive and informative understanding of Niagara's natural history and current natural state. Equally compelling are "Niagara In Bloom"(exploring the Niagara Region's botanical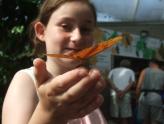 jewels) and "Natural Niagara" (flora and fauna - including native and migratory birds - throughout the Niagara Region).  All of these itineraries are available in both higher and more moderate activity levels, and are led by trained staff who ensure a  combination of beauty, information and safety while traveling through the areas of interest.  "We can explore some areas that can be a physical challenge for even an experienced hiker, and if our clients want that experience, we ensure safety and comfort throughout. For more information, please contact Danielle Green, Encounter Niagara Tours - 716-462-4402 or email
info@encounterniagara.com
. Photos attached: Hikers explore the diverse rock formations along the floor of the Niagara Gorge. Discover birds, butterflies and beauty in and around Niagara Falls. The Niagara Gorge affords a view like no other.
###