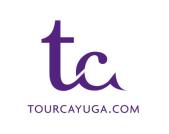 Sweet Deals for Travelers at Local Hotels
Cayuga County, N.Y.
- December 7, 2010-Holiday travelers with shopping or entertainment in mind can enjoy overnight or weekend bargains at Cayuga County lodgings. Auburn hotels are central to area events downtown, at Fingerlakes Mall, 1579 Clark St. Rd., or Finger Lakes Crossing, 1634 Clark St. Rd. (Bass Pro Shops, Kohl's, Dicks). About 20 minutes away, visit MacKenzie-Childs 3260 Rte. 90, Aurora, with whimsical American home furnishings, a farmhouse tour and onsite ceramics factory. Store hours are 9:30 a.m. to 6 p.m., Mon.-Sun. Phone: 888-665-1999.  Candlelight tours of Seward House Museum, 33 South St., Auburn, take place 6:30 p.m. and 7 p.m., Saturdays, Dec. 10 and 18. Area florists are showcasing their elegant holiday decorations in each room. Costs are: $10 for adults; $8 for children, under six free. Prepaid reservations are required. Call 315-252-1283. Lights on Owasco Lake 5 p.m. to 9 p.m. continues weekends through Dec. 31. Free. For information call 253-5611. Inn at the Finger Lakes Packages "Christmas in the Finger Lakes" at Inn at the Finger Lakes, 12 Seminary Ave., Auburn, provides a Holiday Cheer Gift Bag with wine and chocolates for $94.99 per night plus tax. Call 315-253-5000, fax: 315-243-9090 or visit www.innatthefingerlakes.com. "Wine, Dine & Stay" at Inn at the Finger Lakes features a Finger Lakes wine and beer reception, 5 p.m. to 7 p.m., overnight stay in a Jr. Suite, "SweetHart" bedding, a $50 coupon toward dinner at Moro's Table and a continental breakfast buffet (more than 15 items) Tues. through Thurs., for $159.99, Fri. and Sat. $179.99.  After the wine reception, walk a block to Moro's Table at 1 East Genesee St., Auburn, for a farm-to-table evening from 5 p.m. to 9 p.m. Tues. through Sat.   Chef Ed Moro provides local produce for salads and sides, fresh seafood and sushi, roasted chicken, duck, pork, lamb, steak, French Press coffee with locally roasted beans, hand-made specialty desserts and a Zinc Bar and a Wine Wall Cruvinet.  For reservations call 315-282-7772 or view www.morostable.co "Home for the Holidays" at the Auburn Holiday Inn The Auburn Holiday Inn, 75 North St. (Route 34) offers "Home for the Holidays" Sun. Dec.19 through Thurs. Dec. 30 at $79.95 per night plus tax for a room with two double beds. The package includes a $20 breakfast voucher in The Falls Room, access to the indoor pool, a VIP coupon for savings at Waterloo Premium Outlets (discounted brand name apparel) and Skaneateles Merchants coupons. Call 315-253-4531 and mention, "Home for the Holidays" to receive this special rate. Northern Cayuga County From now until April 30 The Crows Nest, 566 Main St., Fair Haven, NY offers a furnished 3-bedroom lodge with gourmet kitchen, living room, dining room and bath, including a complimentary basket filled with NYS Wine and other local products. Rates are $150 per night, 3 nights for $325, or 7 nights for $700, per availability. Contact Tina Hanaford at 315-439-4433 or view www.fairhavencrowsnest.com/hardwarecafeny/. The Village of Fair Haven will hold its annual tree lighting ceremony at 7 p.m. on Dec. 11 at the bandstand in Central Park on Main Street in Fair Haven. Santa and Mrs. Claus will join carolers in the park, and everyone is then invited to the Fair Haven Fire House at Main Street and Short Cut Road for cookies and refreshments.   Sterling Nature Center, about 2 miles north of Fair Haven on Jensvold Road, just past the Renaissance Festival grounds, is holding a free "Winter Birds and Bird Feeders" school break session at 1 p.m. Wed., Dec. 29, watching and feeding birds at a feeding station. This program helps identify birds at feeders and shows how to create simple feeders. Participants will make a peanut butter and seed feeder to take home. For information and directions call the center at 315-947-6143 or visit www.cayuganet.org/sterlingpark.Fair Haven Beach State Park on Route 104 A is also nearby. Call 315-947-5205 to check on activities. For more things to see and do and places to stay in Cayuga County visit: www.tourcayuga.com, 800-499-9615.      
###
Contact:
Meg Vanek Executive Director Cayuga County Office of Tourism 131 Genesee Street Auburn, NY  13021 p.  315.255.1658/800.499.9615 f.  315.255.3742 e.
meg@tourcayuga.com
http://www.tourcayuga.com/