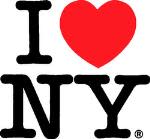 With new experiences like unique dining, craft beverages, thrill rides and family-friendly destinations, there's something new for everyone
New York (August 27, 2018) – As the summer heat fades and the air begins to cool to an autumn crispness, New York State's world class fall foliage starts to shine, and new attractions across the state complement the fall colors to make an even more memorable New York experience. Food and drink options are always top of mind, and this season includes new guided craft beverage tours and a pop-up farm-to-table restaurant using hyper-local ingredients. Plus, because New Yorkers love adventure and culture, the latest crop of tourism highlights includes thrill rides, a restored historic theater and the revival of an influential music venue as a supper club.
New York State Executive Director of Tourism Ross D. Levi said, "Autumn is the ideal season to find what you love in New York State. The temperatures are perfect for enjoying the harvest season through our authentic 'locavore' dining or for outdoor activities from biking and nature walks to corn mazes and apple picking. Our fall foliage is among the best in the nation and with each fall week bringing a vibrant new color tone to another area of the state, there is always a peak experience awaiting visitors."
Here is a region-by-region sampling of new things to do and places to eat and drink across the Empire State this fall:
Adirondacks
The Park Theater (Glens Falls) first opened in 1911 as the town's only movie theater, offering silent films and vaudeville acts. After sitting in disrepair for years, the theater has been restored with an eye towards preserving its history while providing a state-of-the-art performance venue for concerts, theater, dance and other events. On the lower level, Doc's Restaurant serves traditional favorites like prime beef, lobster rolls and decadent desserts in a historic setting, with a bar featuring craft beers and cocktails.
While there: For a small city, Glens Falls is big on the arts. View works by Rembrandt and Picasso at The Hyde Collection and see what's showing at the Charles R. Wood Theater, home to the annual Adirondack Theatre Festival.
Capital-Saratoga
Capital City Cycle Tours, which offers party bicycle tours on 14-seat "brewcycles," has added Albany's emerging Warehouse District to its destinations (Troy, Schenectady and Hudson). In a fun twist on bar-hopping, tour participants pedal together from one watering hole to the next. Featured craft beverage producers and bars include Lost & Found, Druthers Brewing Company, Nine Pin Cider Works and Wolff's Biergarten.
While there: See the city from the water as you learn about its history on a narrated cruise with Dutch Apple Cruises, tour the USS Slater, the only restored World War II destroyer escort afloat in the U.S., and explore the Nelson A. Rockefeller Empire State Plaza, home to the New York State Museum, Plaza Art Collection and The Egg, a center for the performing arts.
The Catskills
Goldenrod (Delhi), a seasonal pop-up farm-to-table restaurant created by Chef Carver Farrell, will be open through early fall. Continuing in the tradition of The Pines, Farrell's former Brooklyn restaurant, the pop-up menu features locally-sourced meats and fresh produce, including foraged ingredients, and serves local brews.
While there: Take a guided tour of the Hanford Mills Museum, with an authentic water and steam powered sawmill, restored water turbine, century-old woodworking machines, farmhouse, and gift shop selling traditional toys and other local products.
Finger Lakes
Syracuse Hancock International Airport (SYR) is undergoing a $45 million renovation slated for completion in October. It will include a regional aviation history museum with educational displays, as well as large aviation equipment. The airport's reimagined passenger flow, sleek new look, and amenities like smart-device charging stations are designed to make SYR a more pleasant and efficient place to fly.
While there: Shop and play at nearby Destiny USA, one of the largest malls in the country, with go-carts, a ropes course and tons of shops; go gallery and bar hopping in the Armory Square area; or enjoy the hands-on exhibits and planetarium at the Museum of Science and Technology.
Portage Tours (Rochester) offers guided brewery, winery and distillery programs that provide an insider's view of the Finger Lakes thriving craft beverage scene. "Flights 'n Bites" takes participants to top local crafters for distilled spirits, beer, hard cider and food samplings. Customized buses host up to 14 guests, and engaging guides include a sommelier and a beer expert with deep knowledge of the region, so tour participants also learn about the Finger Lakes' rich history, culture and art.
While there: Admire the fall foliage at Highland Park, a 150-acre landscape designed by Frederick Law Olmsted, and visit the gravesites of Susan B. Anthony, Frederick Douglass and other notable New Yorkers on a tour of the nearby Mount Hope Cemetery.
Greater Niagara
Darien Lake (Darien Center) is a 1,000-acre theme park that recently opened its newest roller coaster, Tantrum. The nearly $5 million addition is Darien Lake's seventh coaster and the first of its kind in New York State. It starts with an almost straight up vertical lift at a 90-degree angle, then instantly plummets into a 97-degree drop, reaching speeds over 50 mph. The park also has family-friendly rides, a waterpark and an amphitheater for live shows.
While there: Watch live harness racing or try your luck on the casino floor of nearby Batavia Downs Gaming & Hotel, or explore Darien Lakes State Park for fall fishing and hiking.
Hudson Valley
The Castle Fun Center (Chester) has added a family-friendly two-seater zip line that runs for 700 feet and glides 130 feet over the scenic Hudson Valley. Tame enough for children (over 42 inches tall), it has full seats, starts at ground level, and goes no faster than 30 mph. The park also includes kids rides, go carts, laser tag and a climbing wall.
While there: Shop for designer brands at nearby Woodbury Common Premium Outlets; join a tour and tasting at Brotherhood Winery, believed to be America's Oldest Winery, and dine at its Vinum Cafe.
Long Island
My Father's Place Supper Club (Roslyn), located in the Roslyn Hotel, has revived the hotel's hip spirit of the 1970s and 1980s when it showcased aspiring artists like Billy Joel, Bruce Springsteen, Aerosmith and Madonna. Now an upscale 200-seat supper club and restaurant, its fall lineup includes Melanie, Richie Furay and John Waite.
While there: Discover the outdoor sculpture garden and art collection at the Nassau County Museum of Art or join an afternoon tea and tour at nearby Old Westbury Gardens, the former estate and country house of the John S. Phipps family built in 1906.
New York City  
Seaport District NYC (Lower Manhattan) has been revitalized with innovative venues for shopping, dining and entertainment. One of the focal points is Pier 17; its 1.5-acre rooftop has a restaurant, outdoor bars and a venue for concerts and other events—all with stunning views of the city. Pier 17 is also home to ESPN's new live broadcast studios and restaurants from top chefs including Jean-Georges Vongerichten, David Chang, Andrew Carmellini and Helene Henderson. Also coming this fall is 10 Corso Como, the first U.S. location of a pioneering experiential concept store that blends art, fashion, design cuisine and culture under one roof.
While there: Depart from Pier 15 on a brunch cruise around Manhattan, walk over to the neighboring financial district and view the powerful National September 11 Memorial, or take the ferry from Castle Clinton to the Statue of Liberty and Ellis Island.
For more inspiration for autumn getaways, check out our fall events listings and foliage report (beginning mid-September). Media can find press releases and more at iloveny.com/thebeat.
###
About New York State
New York State features 11 beautiful vacation regions. New York's attractions encompass landmarks such as Niagara Falls, the largest park in the continental U.S. in the Adirondacks and treasures such as the Baseball Hall of Fame in Cooperstown and the Strong Museum of Play in Rochester. New York State offers diverse activities for all seasons, from fishing, hiking and boating to year-round festivals and exploring the rich history and culture of one of the 13 original colonies. Throughout the state, visitors enjoy fine cuisine, beverage trails and farm-to-table fresh foods.
Learn more at iloveny.com and follow us on social media:
Twitter: @ILoveNYPR (PR handle)
Twitter: @I_LOVE_NY (consumer handle)
Facebook: Facebook.com/ILOVENY
Instagram: ILOVENY
YouTube: YouTube.com/OfficialILoveNY
CONTACT:
Phillip Novoa
Finn Partners
(646) 307-6330
Phillip.Novoa@finnpartners.com
Eric Scheffel
Empire State Development
(518) 292-5274