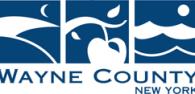 Wayne County, N.Y.
- Wayne County Tourism is proud to announce a new
Wayne County Biking Guide
is now available to the public. This new guide was made possible through the
New York Bicycling Coalition.
The Coalition received a $6000.00 reimbursement grant from the
Erie Canalway Heritage Corridor Fund
to help four counties along the Canal System create and publish bicycle loop maps. Wayne County was one of those lucky enough to be chosen. Wayne County Tourism reached out to local bicycle experts and held a planning meeting to help create the new trails. The new guide highlights 5 bicycle loops with directions, distance in miles and estimated ride times. There is a trail for the beginner to the experienced rider. It will be distributed at the Bike New York State booth at the Bike New York: Five Boro Bike Tour Expo in May along with brochure distribution through the Wayne County Tourism office. For a free copy of the Wayne County Bike Guide please call the tourism office at 800-527-6510 or email us at
tourism@co.wayne.ny.us
Happy riding!
###