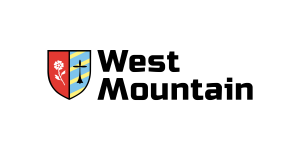 Family Ski and Riding Destination Gears Up for 2019-20 Season
Queensbury, NY---While skiers and riders wait for the first snowflakes to fall, West Mountain is busy prepping for a new season that will provide an authentic upstate experience for its guests. From new chairlifts and expanded terrain, 100% snowmaking capabilities, learn-to-lessons, after-school programs, tubing, night skiing and an up-and-coming alpine racing program, West Mountain provides the place for family fun and an exhilarating experience.
IMPROVEMENTS
With 31 trails and 5 lifts, skiers and riders of all abilities can make West Mountain their winter home. Affordable and accessible, West Mountain offers guests the ability to enjoy new infrastructure improvements on and off the mountain this season. Improvements include a new "Apex" triple chairlift on the Northwest side, 15 tower snow guns that round out the completion of 100% snowmaking capabilities, and a five-acre Tree-Top Aerial Adventure Park. In addition to the updates on the mountain, a brand new West Express Café will be open on the first floor of the main lodge this season offering more healthy food options.
Skiers and riders also have the option of experiencing the mountain under the lights with night skiing. West Mountain is the only ski area within 35 miles of Queensbury to offer night skiing, making the mountain a go-to destination for after-school programs and college and university ski clubs.
FUTURE FOCUSED
West Mountain is focused on improving the brand and experience for a new generation. Additional offerings are adding to West Mountain's roster – with new year-round activities including mountain biking, scenic chairlift rides, hiking and the all-new Tree-Top Aerial Adventure ropes course (opened summer 2019). West also has future plans to offer more outdoor activities including summer adventure camp programs and an Alpine Racing Academy under the leadership of world-class race coach, Steve Lathrop.
BRAND REFRESH
West Mountain continues to evolve for a new generation. To support its vision for the future, West Mountain is proud to introduce two new brand logos. Rooted in history, the new primary logo preserves the original family crest dating back to 1961 yet refreshes it with a new color palette that is vibrant, bold and inviting. The new secondary logo is uniquely West Mountain and embodies its vision for the future by using versatile and modern elements for a strong impact. The new logo system leverages the existing brand essence by leaning on West Mountain's heritage while communicating the fresh athleticism associated with the active outdoor lifestyle promoted at West Mountain.
"We're excited for the future of West Mountain as we continue to evolve and meet the needs of our loyal skiers, riders and families," said Spencer Montgomery, Co-Owner and Managing Member. "We have invested $17 million in improvements to infrastructure to provide our guests with a true resort experience, while maintaining our family mountain charm."
COMMITMENT TO THE COMMUNITY
West Mountain School, West Mountain Racing's non-profit organization, organizes several fundraisers annually including the WMS Ski & Sports Gear Swap to support the WMR program with program and camp scholarships, safety equipment and supplies. WMR and WMS believe involvement in sports fosters lifelong health and wellness and is committed to the community and the next generation of skiers/riders.
"West Mountain Racing's mission is to develop and educate young ski racers in order to help them achieve their dreams, aspirations and goals both on and off the snow," said Sara Montgomery, General Manager/Program Director West Mountain Racing. "Our program offers top-notch alpine ski racing, training, travel and race tuning that sets up our ski racers for success."
UPCOMING EVENTS
Opening Day To be announced!
December 18 Burgers, Beers and Bands Begins in the West Mtn Bar & Eatery
December 26-29 2-day Stay & Play Holiday Lesson Camps
January 4 Weekend 6-Week Programs Begin
January 6 Midweek 6-Week Programs Begin
January 13 Monday Night Racing Begins
January 19-20 MLK Weekend 2-day Stay & Play Lesson Camps
January 25 Snow Fest from 2-6pm with live music, ticket, food and drink specials and more
February 15 Fire on the Mountain from 7-11pm with live music by Audio Stars
February 16-21 February Break Stay & Play Lesson Camps
Visit westmtn.net/events/ for a full list of upcoming events.
TICKETS ON SALE NOW
Tickets are on sale now for the 2019-20 season.
Visit westmtn.net/ticket-rates/ to buy in advance and save!
TICKETS AND PASSES
• West Mountain 8-Hour Lift Tickets: From $29.99
• West Mountain 4-Hour Lift Tickets: From $24.99
• West Mountain 2-Hour Tubing Tickets: From $20.99
GROUPS, EVENTS, WEDDINGS
West Mountain invites you and your group to come enjoy a mountain of fun! We can accommodate groups of 10 or more for Tubing, Birthday Parties, Aerial Tree Top Adventure Tours, Mountain Biking, and Scenic Chairlift Ride and Hikes.
Weddings at West Mountain offer unique possibilities for each couple to customize their event to make it a truly memorable experience. Our superb location offers spectacular views of the Hudson River Valley, Lake George and the beautiful mountains of Vermont.
For more information, contact Group & Event Sales Manager Katie Cahill at katie@westmtn.net or 518-636-3699 ext. 316.
HOURS OF OPERATION
West Mountain is located at 59 West Mountain Rd.– just 3 miles off the Adirondack Northway (Interstate 87) Exit 18, Queensbury, NY. The mountain is centrally located within a two-hour drive from Vermont, Massachusetts and Western New York. With extended operating hours for 2019-20, West Mountain will be open seven days with the start of the season in a few weeks!
59 West Mountain Road, Queensbury, New York 12804 • 518-636-3699 • westmtn.net
###
ABOUT WEST MOUNTAIN
TRUE TO OUR ROOTS SINCE 1961
An established ski community with a family-friendly atmosphere, West Mountain is the choice for an authentic upstate experience on the mountain. Nestled at the foot of the Adirondack Mountains and conveniently located off I-87, West Mountain offers a quick drive to downhill satisfaction. Family-owned and operated since day one, West Mountain continues to evolve to meet the needs of families as well as skiing and riding loyalists.
Improve your skills, have fun with your family and live an active lifestyle. We care about your family, your health and your enjoyment. The new West Mountain is the year-round destination for outdoor enthusiasts seeking convenience, affordability and a real Adirondack adventure.
FOLLOW US ON SOCIAL
Facebook: facebook.com/westmtnskiarea/
Twitter: twitter.com/skiwestmountain
Instagram: instagram.com/westmtn/
LinkedIn: linkedin.com/company/west-mountain-ski-area/
Hashtag: #WESTMTN | #WESTMOUNTAIN
CONTACT
PRESS INQUIRIES: Email press@westmtn.net
LOGOS & PHOTOS: Access files from our Social Media Press Kit. Available at this link
ADVERTISING: Call 518-306-5626 or email info@LIFTmktg.com
For more information on West Mountain visit westmtn.net or email press@westmtn.net.