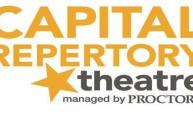 Albany, N.Y.
- Capital Repertory Theatre's free March 24 event,
New York Sings!
, a lively, 90-minute discussion and performance with renowned musicologist Rena Kosersky and famed folklorist/musician George Ward, has been edited for broadcast on
Talking History,
a weekly broadcast/internet radio program produced by Gerald Zahavi and Susan McCormick of the University at Albany.  The program can be heard over the radio on Thursday, April 12, 2012, from 10-11 a.m. on WRPI-FM (91.5 FM, Troy, New York).  It is also available on the Internet and can be heard both live and archived, beginning on April 12.  For details, go to: 
www.albany.edu/talkinghistory/index.html
.
New York Sings!
explores New York's rich musical traditions, focusing on Rena Kosersky's research into the 19th and early 20
th
 century folk and popular songs of Schoharie County as collected by Ida Finkell (whose "songster" or ballad book was kept from 1879-83) and Emelyn Elizabeth Gardner (
Folklore from The Schohairie Hills New York
, 1937).  A handful of these songs are memorably performed by George Ward, including "Uncle Sam's Farm," a popular 19th century protest song; "Ding Darling," a tune also known as "It Was on One Morning in 1855"; "When the Stars Begin to Fall," a spiritual; and "Pretty Polly," a ballad with English, Irish, and American roots.  The event and this radio coverage were made possible by a grant from the New York Council for the Humanities, with additional support from the University at Albany's Department of History, Documentary Studies Program, and Researching New York Conference.
New York Sings!
was recorded at Capital Repertory Theatre,  on March 24, 2012. *  *  *  *  *  *
RENA KOSERSKY
is a renowned musicologist whose research and music supervisor credits include the PBS programs
The Great Depression
,
Woody Guthrie
and
Eyes on the Prize
. A resident of Schoharie County and NYC, Kosersky has expertise in the Lomax archive and in the 19th and early 20th century songs of Schoharie County, including the collections and writings of Ida Finkel, Emelyn E. Gardner, and others.
GEORGE WARD
, a folklorist by academic training, has spent more than 30 years collecting and performing traditional songs and drawing on the rural singing tradition of the American Northeast. A frequent performer at concerts, festivals, and educational series, his CDs include
O! That Low Bridge!: Songs of the Erie Canal
and
All Our Brave Tars: Songs of the Age of the Fighting Sail
.   See
www.mulesong.com
.
Talking History
,
founded in 1996, is currently co-produced by UAlbany faculty members Gerald Zahavi and Susan McCormick as an hour-length show that airs over WRPI-FM (Troy, NY) and over the Internet. Zahavi and McCormick work on in-house productions, with additional program segments coming from various other sources, including: OAH-Talking History (
http://talkinghistory.oah.org/
), PRX, Pacifica Radio, independent producers (affiliated and unaffiliated with
Talking History
), and college and non-commercial radio stations from around the country."
# # #
Contact:
Gerald Zahavi
gzahavi@albany.edu