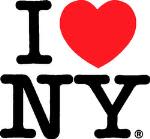 Partnership with tour operator Funway Holidays offers new program of itineraries, adding beach and country excursions to New York City vacations
New York, NY (January 15, 2020) – The New York State Division of Tourism (I LOVE NY) has launched NYC+, a series of four itineraries that encourage British visitors to add nearby New York State destinations to their next New York City visit. Developed through I LOVE NY's UK office, NYC+ is available through British tour operator partner Funway Holidays, with itineraries focused on combining New York City with short visits to other areas of the state, including Long Island, the Hudson Valley, the Finger Lakes and the Greater Niagara region.
NYC+ was created to expand New York State's outreach to the British market and provide tour operators and travel agents with an increased ability to sell these and other similar itineraries to UK travelers. Highlighting the accessibility of Upstate New York and Long Island from the city, the itineraries are perfect for travelers looking to add adventures in New York State to their NYC-based vacation. Visitors will have the chance to experience four to six days of all things New York State, including the city that never sleeps. The program complements longer fly-drive itinerary programs offering more extensive New York State-based vacations, such as Wine, Water & Wonders and Beyond the Big Apple.
The United Kingdom is the top overseas origin market for New York State with more than 1.29 million visitors in 2018, according to the U.S. Department of Commerce.
I LOVE NY Executive Director of Tourism Ross D. Levi said, "The NYC+ program of itineraries invites guests from across the pond to venture beyond New York City. We want to maximize NYC's popularity within the UK and Irish markets by offering this new selection of one, two and three-night add-ons for Frequent Independent Travelers. We know that once these visitors see all the state has to offer and how easy it is to access, they will become as passionate about New York State as they are about our beloved Big Apple."
NYC & Company President and CEO Fred Dixon said, "As the city's largest inbound market, the UK has long been a focus of promotion for NYC & Company. The British love discovering iconic and live-like-a-local experiences throughout the five boroughs and we are happy to see this new focus by the state to encourage them to explore the wonders of the city and state together."
NYC+ Destinations
NYC+ will soon offer itinerary options that cover every part of New York State. Currently, they focus on the following four regions:
Long Island
Just a short train ride from NYC, Long Island offers beautiful beaches, Gold Coast mansions, charming villages and historic lighthouses. 
Dutchess County and the Hudson Valley
The Hudson Valley is home to the Culinary Institute of America, Franklin D. Roosevelt's Presidential Library and Museum and plenty of outstanding natural beauty.
Finger Lakes
The Finger Lakes region offers award-winning wineries, charming villages and towns, and stunning lakes and state parks. Unique cultural institutions like the Corning Museum of Glass are well worth a visit.
Greater Niagara and beyond
The majestic beauty of Niagara Falls needs no introduction, but many are unaware of the excellent attractions you can visit between the falls and NYC, such as Rochester in the Finger Lakes, the Erie Canal and Buffalo.
For more information about the NYC+ itineraries, visit Funway.
For more information about New York State, visit iloveny.com.
###
About New York State
New York State is a premier vacation destination with world-class attractions, picturesque natural beauty, locally sourced cuisine and a booming craft beverage scene, an array of accommodations, and iconic, year-round festivals and events. Its 11 diverse vacation regions feature some of the world's top ranked beaches; two out of America's top three favorite state parks; breathtaking Niagara Falls; more ski areas than any other state; one of the nation's longest foliage seasons; multiple Halls of Fame; North America's longest, fastest and highest zipline; the largest publicly protected area in the contiguous United States; and soon, the country's longest multi-use trail. Add in the state's unique museums, historic landmarks, cultural sites, charming small towns and urban playgrounds, and it's no wonder New York has been consistently chosen as a top getaway by travel publications and experts.
For further information, please contact: Will Hall or Zoe Poulton at New York State's representation office in the UK.         
Tel: 0203 697 4200 or email: NewYorkStateTourism@fourcommunications.com