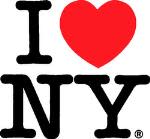 Cape May, Montauk and other beach towns to visit after Labor Day – am New York.
Fall beyond be-leaf – New York Post
The 40 Most Scenic Drives in America - Reader's Digest
The leaves are changing! Find the perfect spot to see fall foliage this season – Local SYR.com
Boo! Albany to be a 'ghost town' - New York Post
That RV Life – Asbury Park Press
The Absolute Best Fall Festivals To Check Out In 2019 – Maxim.
The Best Places to See Amazing Fall Foliage in the US – POPSUGAR
Affordable Autumn Getaways for Couples – Sister's Letter.
14 Cheap Trips to Squeeze in Before the Holiday Season – Reader's Digest.
6 Excursions That Let You Squeeze the Last Bit Out of Summer…Or Kick-Start Fall – PureWow
This Small Town Is the Glassblowing Hub of the United States – AFAR Daily Wander
More than 1,500 ways to celebrate Museum Day on Sept. 21 – The Washington Post
15 Girls' Trip Destination Ideas so Epic That You're Going to Want to Book a Trip Now – Parade
11 of the Most Scenic Train Rides on Earth – The Points Guy
Rail Explorers offer pedal-powered Catskills tours – Hudson Valley One