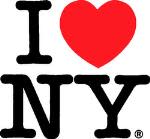 50th Anniversaries for Woodstock And Stonewall, WorldPride's American Debut And A Full Roster Of Arts And Cultural Events
Travelers Can Experience Historic Milestones, Cutting-Edge Art and Unique Performances Statewide
New York, NY – March 27, 2019: Fifty years ago, New York State was the epicenter for two cultural turning points: the Woodstock Music and Art Fair and the Stonewall uprising. In June 1969, LGBTQ community members stood up against discrimination at the Stonewall Inn in New York City, considered by many as the catalyst for the modern LGBTQ rights movement. Later that summer, an estimated 400,000 people descended on the town of Bethel in the Catskills for Woodstock, a pivotal music and counterculture generation event. Special commemorations are planned across the state to mark these golden anniversaries.
"1969 was a year that rocked the world, and New York State led the band. The Woodstock and Stonewall anniversary celebrations will complement New York State's countless summertime arts and cultural experiences," said I LOVE NY Executive Director of Tourism Ross D. Levi. "Beyond the milestones, great seasonal activities await visitors ranging from swimming to visiting wineries, and from camping to riding roller coasters. Our growing airports, new train stations and recently completed regional welcome centers make finding what you love on a family vacation or weekend getaway simple."
Here's a sampling of the best arts and culture celebrations, openings and events this spring and summer:
Woodstock Goes Golden
All eyes are on New York this summer as the state celebrates the 50th anniversary of the Woodstock Music and Art Fair:
Artistically Proud
In conjunction with the 50th anniversary of the Stonewall uprising, New York State will host WorldPride 2019, the first time the international event will be held in the United States. Several of New York State's esteemed arts and culture institutions are adding their support with events of their own:
Celebrating American Classics
New York State has long been home to some of America's greatest creators, and upcoming anniversaries and openings make it the perfect time to learn about their lives and legacies: 
Showstopping Performances
This summer, visitors to New York State can enjoy world-class talent beyond Broadway:
The Future of Art
While the state's cultural legacy lives on, New Yorkers are also envisioning and creating innovative new art forms, including these new cultural developments at the following spaces and events:  
Hidden Gems
New York State is full of incredible cultural institutions that are worth a summer vacation visit, from one-of-a-kind museums to historic performance centers, and the set of a landmark sci-fi television show:
arts ranging from burlesque to opera. One of the oldest operating performing arts theaters in the United States, the Smith's original 1894 façade, 1931 art deco interior and comprehensive theater, music and film programming make it a perfect cultural destination this summer.
For more information on these and other happenings in New York State this year, visit iloveny.com. Media can find press releases and more at iloveny.com/thebeat.  
About New York State
New York State features 11 beautiful vacation regions. New York's attractions encompass landmarks such as Niagara Falls, the largest park in the continental U.S. in the Adirondacks and treasures such as the Baseball Hall of Fame in Cooperstown and the Strong Museum of Play in Rochester. New York State offers diverse activities for all seasons, from fishing, hiking and boating to year-round festivals and exploring the rich history and culture of one of the 13 original colonies. Throughout the state, visitors enjoy fine cuisine, beverage trails and farm-to-table fresh foods.
Learn more at iloveny.com and follow us on social media:
Twitter: @ILoveNYPR (PR handle)
Twitter: @I_LOVE_NY (consumer handle)
Facebook: Facebook.com/ILOVENY
Instagram: ILOVENY
YouTube: YouTube.com/OfficialILoveNY
CONTACT:
Phillip Novoa
Finn Partners
(646) 307-6330
Phillip.Novoa@finnpartners.com
Eric Scheffel
Empire State Development
(518) 292-5274