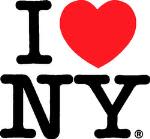 Hotels from Retro to Luxe are Opening Just in Time for New York's Unparalleled Fall Foliage Season
NEW YORK – August 8, 2019 – As cooler weather emerges and a vivid tapestry of colors blankets the landscape, New York State's newest hotels and lodgings are ready to welcome visitors looking to immerse themselves in local culture, cuisine and attractions. These exciting new hotels are the perfect way to anchor a day-long or weekend getaway, and this autumn will showcase an array of impressive additions to a rapidly expanding hotel landscape.
I LOVE NY Executive Director of Tourism Ross D. Levi said, "Nature puts on a spectacular show in the fall, making it a magical time for visitors to explore New York State. Accommodations can help add a hyperlocal flavor to any itinerary and new properties are attracting travelers from near and far. Francophiles will immerse themselves in a Parisian-inspired oasis; animal-lovers will wake to the sound of goats; serenity seekers will find peace in remote surroundings and nostalgia will be easy to find in an old drive-in theater turned airstream park. No matter the chosen path, it will be accompanied by a day of brilliant fall foliage, amazing food and cultural experiences to match."
Here is a sampling of new and recently updated places to stay this fall:
Rustic retreatS
Relax in idyllic lodging that embodies the serene surroundings.
Lake Placid Inn (Adirondacks) is a renovated property located just south of its namesake lake and a short ride from Saranac Lake in the mountainous Adirondack region. The apartment-style accommodations blur the lines between hotel and home by providing all the desired amenities while surrounded by nature. Rooms are outfitted with handcrafted furniture made by regional craftspeople from local materials for a rustic modern aesthetic.  
While there: Launch canoes or kayaks right from the sandy shoreline or venture to the nearby Olympic Jumping Complex to experience the new zipline, eight-person gondolas, and glass elevator for breathtaking foliage views.
a cuLtural NIGHT IN 
Indulge in a stay that draws inspiration from art, culture and musicians of the past
The Downtowner (Capital-Saratoga) is a fresh take on the vintage motor lodge of the 1960s, bringing it back to life as a playful yet sophisticated hotel in hip Saratoga Springs. The rooms embrace a minimalist luxury aesthetic while offering all the essentials for a comfortable overnight stay. Each of the 42 guestrooms highlights a different artist, making this the ideal stay for culture-seekers.
While there: Dine on wood-fired pizzas topped with farm fresh ingredients at the new Saratoga Springs' Flatbread Social after exploring Saratoga Spa State Park or an afternoon at the Revolutionary War battlefields at Saratoga National Historical Park.  
The Herwood Inn (Catskills) is a place to create, explore and unwind in the woods right on Tinker Street in Woodstock. The new inn strives to build a community that fosters creativity and exploration, while offering a peaceful and respectful environment. The Herwood Inn's four units are named after iconic female musicians: King Suite (inspired by Carole King); Mitchell Manor (inspired by Joni Mitchell); Franklin Flat (inspired by Aretha Franklin) and Nick's Nook (inspired by Stevie Nicks).
While there: The surrounding mountains that once beckoned the free-spirited musicians of the original Woodstock Festival era once again call to today's hikers in search of fall foliage at Overlook Mountain Trailhead. Guided hikes on areas trails are available through New York State's Hike with Us program.
Hotel Caravana (Hudson Valley) captures the nostalgia of the 1960s in the region's first boutique airstream concept. Eager to bring freedom and good vibes to Amenia, Hotel Caravana has turned something old into something new again for overnight guests. Located on the same property as of the Four Brothers Drive-In Theater, the retro airstreams house up to four people with two twin beds and one queen-sized bed as well as a teepee for additional guests. Room service is available from the recently renovated Grand Shack, adjacent to the theater.
While there: Think of Hotel Caravana as a base camp for exploration. Get outdoors with bikes, lawn games, firepit, hammocks, drive-in movie screenings, a nearby mini golf course and The Harlem Valley Rail Trail.
Furry hotel finds
Bring your four-legged friends on your next camping trip or stay with rescued farm animals ready for after-breakfast cuddles
Cooperstown KOA (Central New York) is a rural and pet-friendly retreat situated among farms and fields of Otsego County. After doubling its number of full-hook-up RV sites to 44 – 37 are equipped for extra-long pull thru – it's ideal for motor coach travel with family friendly activities including a swimming pool, playground, yoga, arcade, horseshoe pit and a general store with goods made by local artisans. The campground also offers 15 tent sites and six rustic camping cabins.
While there: Hit the ultimate fall weekend out of the park with a trip to the National Baseball Hall of Fame, outdoor drinks at Brewery Ommegang or a ghost tour around Cooperstown.
The Gray Barn at Woodstock Farm Sanctuary (Catskills) is a haven for both visitors and the more than 380 rescued farm animals that call it home. Located in High Falls, the Gray Barn is sleek and clean, offering modern accommodations in five bedrooms, each with its own en suite bathroom and private terrace. Enjoy a fresh, seasonal vegan breakfast menu prepared with local ingredients and served in a communal space with a lounge area, dining room, kitchen and an outdoor deck ideal for autumnal views of the Shawangunk Ridge and the Sanctuary's pasture.
While there: Mingle with the animal residents of the Woodstock Farm Sanctuary on a 'VIP' private tour – available only for guests and in direct support of the Sanctuary's nonprofit rescue, education and advocacy work. Stays at this property are ideal for ecotourism because they require a Sanctuary membership, starting at $40 annually, which exists to rescue farm animals and advocate for exploited animal groups.
A slumber For The History Books
Recent renovations have breathed new life into these historic buildings  
Farmhouse Catskills (Catskills) is a design-lover's dream. This renovated 100-year-old barn in Callicoon has been completely updated into a beautiful 75-room, 3-suite property that combines upcycled and new mid-century modern pieces. With spaces dedicated to exhibits, collaborations, communal garden hangouts and locally-sourced dining, this new property is the ideal place to see-and-be-seen this fall. Don't forget to check out the farm-to-table menu at their 1930s speakeasy inspired bar and restaurant.
While there: Pop over to Catskill Provisions, a woman-owned and operated small business that specializes in artisanal foods and craft spirits. The magic of this establishment is their 100% New York raw wildflower honey. From honey rye whiskey to pancake mix, truffles and beyond, this is a great spot for any foodie!
Inn at 28 (Chautauqua-Allegheny), a historic B&B, recently expanded with the purchase and renovation of an adjacent building into The Old Greyhound. Built in 1852, the Inn sits on the edge of the "Enchanted Mountains" in Cuba featuring five guest rooms, while the new dining establishment is in a revived, historic Genesee Valley Canal warehouse inspired by Ireland and the United Kingdom.
While there: Cuba was once called as the "cheese capital of the world" and a visit to the Cuba Cheese Shoppe, Empire Cheese and the Cuba Cheese Museum will provide a taste of its history. Follow the cheese tour with a trip to Letchworth State Park – known as the Grand Canyon of the East – or the local Cuba Lake for ideal fall foliage landscapes. 
Zabriskie House (Finger Lakes), originally built in 1904 and reopening in October, is the fifth Inns of Aurora property. This historic treasure, brought back to life in the Village of Aurora, will have 11 guestrooms, plus a spacious double parlor complete with fireplaces, a 14-person wood-paneled dining room, a columned front porch and a stunning three-story staircase. Original art from founder Pleasant T. Rowland's personal collection will complement the restored architectural details, designer fabrics and luxurious finishes. Luxury Italian linens and private marble-floored bathrooms round out a stunning stay. 
While there: Take advantage of a broad range of activities, including lake kayaking and canoeing, casual bike-rides down fall country roads and golfing at the Wells College Golf Course.
Owego Parkview Inn (Finger Lakes) has added 12 boutique hotel rooms to its historic building in the Village of Owego. The hotel occupies the second and third floors of the building that's home to the Dugan House Restaurant and is the oldest continuously running business in Owego, with more than 150 years of operation. Owego Parkview Inn is on the Haunted History Trail of New York State, so visitors should always be on the lookout for any ghostly guests.
While there: Enjoy Tioga County's authentic small-town charm, with historic villages offering antiques, clothing, hand crafted art and collectibles. Catch a show by the Ti-Ahwaga Community Players at the local theatre, enjoy a gallery opening at the Tioga Arts Council or stroll through charming villages and discover unique local talent.
Luxe Escapes
Escape the ordinary with extraordinary amenities and luxury services  
Mirbeau Inn & Spa Rhinebeck (Hudson Valley) is set to give guests a taste of an old-world chic Parisian Hotel, bringing even more charm to the quaint village of Rhinebeck this fall. Mirbeau's expansion into the Hudson Valley also brings with it a hospitality philosophy of balancing life with wellness and indulgence, as reflected in the on-site spa services, classes and dining. Tucked into nearly three acres, room options include one king or two queen-sized beds, or luxurious suites, each with a fireplace and soaking tub. Renowned master chef Charlie Palmer will open a signature restaurant at the resort, Willow by Charlie Palmer, showcasing regional ingredients through his Progressive American Cuisine.
While there: Take flight above the changing leaves in an open-air biplane at the Old Rhinebeck Aerodome, or visit the Dutchess County Fairgrounds for a variety of fall-focused events like the New York State Sheep and Wool Festival. 
The Abbey Inn & Spa (Hudson Valley) is a former 1903 convent and chapel being transformed into a luxury hotel that will feature seasonal dining options, a health spa, a fully restored chapel, private pool and natural pond surrounded by 60 acres of manicured walking trails and a Zen Garden. Opening in late fall and just 25 minutes north of New York City in Peekskill, The Abbey will sit on a scenic bluff overlooking the Hudson River and offer a spectacular view of the Manhattan skyline. Its 42 guest rooms & suites are situated in the classic stone mansion and will infuse modern design while paying homage to its history.
While there: Explore the quaint town of Peekskill, grabbing a coffee at Kurzhals Coffee followed by treasure hunting inside The Coop Arts & Antiques, perusing comics at The Rift Collectibles and artisan shopping with QuirkShop.
New and Notable
Hotels from sophisticated and chic to the best of business and leisure offer everything visitors want and need
The Menhaden (Long Island), located in the heart of Greenport Village, is a new boutique hotel with 16 well-appointed, modern rooms featuring large windows, high-end finishes and spa-like bathrooms. Its exclusive roof deck is the highest point in the village, and offers a firepit, lounge seating and expansive views of Greenport Harbor, Shelter Island, the North Ferry and the picturesque Long Island sunsets.
While there: A bevy of bespoke experiences can be booked through the hotel including yoga on the roof, vintage wine tours, day boating, farm tours, oystering and a trip to Lavender by the Bay.
Fairfield by Marriott Canton (Thousand Islands) is in the North Country and features 80 spacious rooms that include king and double queen suites equipped with digital entertainment systems and flexible workspaces. A fully-equipped fitness center, indoor heated pool and healthy food options are the perfect fuel for a Canton stay.
While there: Rent outdoor recreational equipment or take a guided excursion of the Thousand Islands at the newly opened Seaway Outfitters based in nearby Ogdensburg.
For more information on these hotels and other great experiences in New York State this fall, visit iloveny.com/fall.  Media can find press releases and more at iloveny.com/thebeat. 
###
About New York State
New York State features 11 beautiful vacation regions. New York's attractions feature landmarks such as Niagara Falls, the largest park in the continental U.S. in the Adirondacks and treasures such as the Baseball Hall of Fame in Cooperstown and the Strong Museum of Play in Rochester. New York State offers diverse activities for all: outdoor fun- snowmobiling, skiing and snowboarding, fishing, hiking and boating, year-round festivals and exploring the rich history and culture of one of the 13 original colonies. Visitors also enjoy the fine cuisine, beverage trails and farm-to-table fresh foods. 
Learn more at iloveny.com and follow us on social media:
Twitter: @ILoveNYPR (PR handle)
Twitter: @I_LOVE_NY (consumer handle)
Facebook: Facebook.com/ILOVENY
Instagram: ILOVENY
YouTube: YouTube.com/OfficialILoveNY

CONTACT:  

Phillip Novoa
Finn Partners
(646) 307-6330
Phillip.Novoa@finnpartners.com
 
Eric Scheffel
Empire State Development
(518) 292-5274
Eric.Scheffel@esd.ny.gov