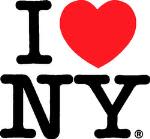 From premier experiences to fun attractions to tasty eateries and comfy accommodations, there are plenty of fresh places to visit in the Empire State
New York, NY (January 11, 2023) – This year, open any of several new doors across New York State to come be a part of an inviting selection of places to visit, explore and enjoy. World renowned events and state-of-the-art cultural attractions provide visitors with opportunities for a vacation like no other. Boutique hotels, restored lodging and innovative properties welcome travelers, and a roster of restaurants and rooftop bars serve up memorable fare. Paired with engaging and amazing nature experiences, New York State provides unique getaways not available anywhere else.
 I LOVE NY Executive Director of Tourism Ross D. Levi said, "Like the athletes from around the globe coming to New York for the World University Games and PGA Championship, we invite travelers from all over to join in the festivities and explore all that the Empire State has to offer. Visitors can pair these premier sporting events with our expanded cultural attractions, outdoor experiences, delicious cuisine and cozy accommodations. Travelers also can plan separate getaways to visit the expanded Buffalo AKG Museum this summer, explore the new Strong Neighborhood of Play in Rochester, or spend time at any of our new and reimagined attractions throughout the year. New York State is the place to be in 2023, and we welcome visitors and residents alike to come be a part of the excitement and find what they love."
Below are some of the new, renewed and returning events, attractions, dining, and lodging across New York State set to welcome travelers in the new year. More can be found on iloveny.com. 
Going for Gold in the Empire State
Lake Placid 2023 FISU World University Games (Lake Placid and surrounding communities) January 12 – 22: New York State will host the largest winter collegiate sporting event – the 2023 Lake Placid FISU World University Games. Student athletes from 600 universities and 50 countries will compete in 12 winter sports including ice hockey, ski jumping and snowboarding at venues throughout New York including Lake Placid, Saranac Lake, Wilmington, North Creek, Canton and Potsdam. The event will stream on ESPN platforms in the United States, TSN in Canada, and FISU TV. Tickets to the events are available at www.lakeplacid2023.com.
Athletes and Fans Converge in May
Hudson Valley Marathon (Poughkeepsie) May 7: Runners cross the Hudson River with breathtaking views of the historic Hudson River Valley, following a path that includes the longest elevated pedestrian bridge in the world: the Walkway Over the Hudson. The event is a qualifier for the Boston and New York City Marathons, and features half marathon, 10K, 5K and 1-mile distances.
The 2023 PGA Championship (Rochester) May 15-21: The prestigious Oak Hill Country Club hosts the PGA's premier event for the fourth time. The Donald Ross-designed course has also hosted the Ryder Cup, U.S. Open, U.S. Amateur, and Senior PGA Tour major tournaments.
Get Outdoors and Explore
Wolf Conservation Center (South Salem): Tents are being replaced with a dozen camping pods to best enjoy the popular overnight Sleeping with Wolves experience under the stars.
Rosamond Gifford Zoo (Syracuse): Home of the first recorded case of surviving elephant twins in the U.S., the duo was born on-site and can be viewed daily in the Helga Beck Asian Elephant Preserve.
Niagara Falls State Park Welcome Center: The $46 million, 28,000-square-foot opens in May with exhibits highlighting natural, industrial and Indigenous American history. The Welcome Center will be all-electric and incorporates a variety of other sustainable operating systems.
Museum Upgrades and Expansions
Lake Placid Olympic Center: The center has long served as the headquarters for Lake Placid's remarkable history. The entire facility completed a massive, years-long project that rejuvenated the site's vital elements, including a reimagined Miracle Plaza and Lake Placid Olympic Museum immersive and interactive experience, updated Olympic Store, plus a bar and bistro.
Buffalo AKG Museum: A $200 million project added 50,000 square feet of space to display the museum's extraordinary collection of modern and contemporary art, as well as classrooms, community space and more than a half-acre of public green space, elevating Buffalo's profile as a world-class cultural destination. A grand re-opening is planned for May 25, 2023.
Louis Armstrong House Museum (Corona): Named in honor of the legendary musician, the campus is slated to open this spring across the street from his historic home. The new museum will house the Louis Armstrong Archives, a permanent historical exhibition and 75-seat performance venue also hosting lectures and films.
The Strong National Museum of Play (Rochester): The world's only museum dedicated to the exploration and discovery of play will open a 90,000-square-foot expansion in 2023 in the heart of the Neighborhood of Play. The Neighborhood offers interactive toy technology exhibits, an outdoor board game-themed garden, a brewery, a gaming themed restaurant, and a hotel.
Bronx Children's Museum: After 12 years of inventive youth programming, the Bronx Children's Museum moved into its permanent home in December along the Harlem River. The $16.8 million project is the first and only children's museum in The Bronx, providing an opportunity for nearly 25,000 children to learn and explore through art, play and science each year.
Open the Door to Delicious Eats and Drinks, Many with Stellar Views
Hotel Lilien (Tannersville): The property added a third floor of rooms and suites, and this spring will open a sister restaurant next door, Nat's Mountain House, with two-story windows revealing mountain views.
Harvey's Garden (Syracuse): Opening in January, Harvey's Garden pairs local food trucks with an indoor beer hall featuring a full bar and a self-pour beer wall. In warm weather, patrons can relax in the open backyard outfitted with picnic tables and lawn games.
Emerald Cocktail Kitchen (Syracuse): The city's first rooftop bar opens for St. Patrick's Day with a focus on modern, elevated and well-crafted mixed drinks.
Cloudsplitter (Lake Placid): Opening this spring atop the Great Adirondack Hotel, the town's only rooftop bar will offer incredible mountain views.
The Asahi Shuzo Sake Brewery (Hyde Park): Opening in the spring, this is the first U.S. Dassai sake brewery in partnership with The Culinary Institute of America. The more than $28 million facility will produce more than 330,000 gallons of rice wine a year.
Chleo Wine Bar (Kingston): This summer, the food and wine pairings of a culinary husband-and-wife team will welcome travelers to a cozy spot in the historic Stockade District.
Klocke Estate (Claverack): The craft beverage facility, situated on 160 acres in Columbia County and home to apple and grape earth-to-glass brandy, is expected to begin pouring just in time for summer.
Accommodations Offer Comfort and Community
I LOVE NY urges travelers to follow all COVID-related public health and safety guidelines. Visitors should call ahead and check websites and social media to make sure attractions are open and available. More information on New York State travel and COVID-19 is available here. For more information on new developments and other happenings in New York State, visit iloveny.com. Media can find press releases and more at iloveny.com/thebeat. 
About New York State 
New York State is a premier vacation destination with world-class attractions, picturesque natural beauty, locally sourced cuisine and a booming craft beverage scene, an array of accommodations, and iconic, year-round festivals and events. Its 11 diverse vacation regions feature some of the world's top ranked beaches; two out of America's top three favorite state parks; breathtaking Niagara Falls; more ski areas than any other state; one of the nation's longest foliage seasons; multiple Halls of Fame; North America's longest, fastest and highest zipline; the largest publicly protected area in the contiguous United States; and the country's longest multi-use trail. Add in the state's unique museums, historic landmarks, cultural sites, charming small towns and urban playgrounds, and it's no wonder New York has been consistently chosen as a top getaway by travel publications and experts. 
Learn more at iloveny.com and follow us on social media:
Twitter: @ILoveNYPR (PR handle)
Twitter: @I_LOVE_NY (consumer handle)
Twitter: Facebook.com/ILOVENY
Twitter: ILOVENY
YouTube: YouTube.com/OfficialILoveNY
TikTok: @iloveny
CONTACT:
Helen Ames
Finn Partners
(212) 715-1646
Eric Scheffel
Empire State Development
(518) 292-5274