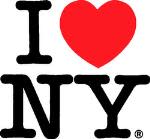 The Empire State has become a world-renowned destination for farm-based, small-batch craft beverages utilizing local ingredients to enhance everything from ales and ciders to spirits and meads
NEW YORK - April 16, 2018 – New York State's craft beverage industry is experiencing unprecedented growth, with unique and imaginative offerings being produced statewide. New York State now has more than 400 breweries alone, the highest number since 1876. Nationwide, New York State ranks first for number of hard cider producers, second in craft distillers, third in breweries and fourth in wineries. Capitalizing on the growing interest, craft beverage producers are building tasting rooms and offering tours, inviting the public to visit their operations and sample their beverages.
"New York's craft beverage industry has been booming in every region, complemented by a meteoric rise in quality and selection," Executive Director of Tourism Ross D. Levi said. "This is an exciting time to visit New York State, both for craft beverage enthusiasts and those who would like to develop their palate for wine, beer, cider or spirits. Nearly every corner of the state has official beverage trails, making it easier than ever to sampler some of the world's best beverages along with our state's great history, attractions and world class scenery."
To navigate the rise in experiences across the state, New York has dozens of beverage trails that make it easy to sip and sample the beverages of your choice. Nestled among the state's iconic mountains, rolling farmlands and 50,000-plus miles of picturesque lakes, rivers and sea shores, these trails neighbor the historic sites, quaint towns and attractions that make them idyllic destinations. This summer, while enjoying New York State's burgeoning beverage trails, travelers can also tap into a calendar full of outdoor events and warm-weather activities. 
Recent craft beverage developments across the state range from a new meadery in the Hudson Valley to a trolley beverage tour in Cooperstown. Here's a sampling of what's new in New York State craft beverages:
Capital – Saratoga
Central New York
Cooperstown has two new venues for craft beverage aficionados:
Finger Lakes
Hudson Valley   
For a mappable list of beverage trails, cideries, distilleries, wineries and breweries, sortable by region and city, visit:
Visitors can find more information about activities, attractions, summer events and more at iloveny.com. Media can find press releases and more at iloveny.com/thebeat. 
###
About New York State
New York State features 11 beautiful vacation regions. New York's attractions feature landmarks such as Niagara Falls, the largest park in the continental U.S. in the Adirondacks and treasures such as the Baseball Hall of Fame in Cooperstown and the Strong Museum of Play in Rochester. New York State offers diverse activities for all: outdoor fun- snowmobiling, skiing and snowboarding, fishing, hiking and boating, year-round festivals and exploring the rich history and culture of one of the 13 original colonies. Visitors also enjoy the fine cuisine, beverage trails and farm-to-table fresh foods. 
Learn more at iloveny.com and follow us on social media:
Twitter - @ILoveNYPR (PR handle)
Twitter - @I_LOVE_NY (consumer handle)
Facebook - Facebook.com/ILOVENY
Instagram - ILOVENY
YouTube - YouTube.com/OfficialILoveNY

CONTACT:  

Phillip Novoa
Finn Partners
(646) 307-6330
Phillip.Novoa@finnpartners.com
 
Eric Scheffel
Empire State Development
(518) 292-5274
eric.scheffel@esd.ny.gov