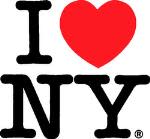 Enjoy the magic of winter at a newly reopened ski mountain, take a holiday-inspired cooking class at one of the nation's top culinary schools, and revel in the 40th anniversary of the famed Miracle on Ice
New York, NY – October 31, 2019 – As the temperatures turn colder, an impressive assortment of new activities across New York State will heat up any winter itinerary. New York has more ski areas than any other state, and another one will be added when a much-anticipated resort reopens for this season. A visit to Lake Placid to commemorate the 1980 Winter Olympic Miracle on Ice will add a historic nod to a winter getaway, while ice castles and prisms at winter festivals across the state will bring smiles and delight to all. Relaxation and creativity abound for winter travelers booking a new hotel, spending the day at the spa or learning a new craft.
I LOVE NY Executive Director of Tourism Ross D. Levi said, "There is nothing like a winter getaway in New York State. The serene beauty of our snowcapped mountains makes skiing and snowboarding at over 50 ski areas an escape to treasure; main street shopping and festivals put visitors in the small-town winter spirit; and indoor waterparks, spas, museums and theater are perfect for those who prefer the warm and cozy side of winter. New York offers accommodations from all-inclusive hotels, to bed & breakfasts, to heated cabins - making for a winter to remember in New York State."
See below for a preview of the amazing winter activities and getaways that visitors can find in New York State this season.
VISIT A (NEW) NEW YORK STATE SKI AREA 
Skiing and snowboarding returns to Cockaigne Resort for the first time since 2011. The lodge was originally built as the Austrian Pavilion for the 1964 World's Fair in New York City, and was moved to Cockaigne in 1966. The newly updated lodge has four-times the footprint with giant windows facing the bunny hill. An inviting atmosphere, expansive food menu and curated craft beverage list will keep visitors feeling cheerful this winter.
The renewed resort offers a 10-acre terrain park, 80 skiable acres, 10 trails, and five slopes with the longest measuring 3,600 feet. A new snowmobile adventure park and dedicated parking for trailers allows easy access to the section of Chautauqua County's 400-mile trail system running through the Boutwell Hill Forest, which is also ideal for cross-country skiing. Before hitting the county-wide trails, be sure to check out one of the area's tallest rideable hilltops.
After the slopes, be sure to visit nearby Jamestown and warm up with laughter at the National Comedy Center's new Ernie Kovacs exhibit.
It was February 22, 1980 when the small town of Lake Placid became the stage for a sporting miracle. Forty years ago, the United States Men's Ice Hockey Team defeated the Soviet Union, the four-time defending world champions, in a medal-round game. As the final seconds ticked away, announcer Al Michaels famously asked, "Do you Believe in Miracles?" and a legacy was born. February 2020 will mark the 40th anniversary of that moment and presents the perfect opportunity to visit the Adirondack town with a full slate of activities scheduled for February 13-23. From reliving the opening ceremonies to skating around the historic Olympic Oval, the Lake Placid Olympic sites will be on full display with events throughout the village and opportunities to meet Olympians.   
NEW LODGINGS FOR A WINTER SLUMBER
Foster Supply Hospitality, the creators of soulful and rurally independent hotels in the Western Catskills, will unveil their fifth property, Kenoza Hall in the town of Kenoza Lake. The 55-acre property started as a bustling Catskills summer retreat in the late 1800s is reborn for new guests eager to explore the beautiful region year-round. The 22 guest rooms, many with lake views and large soaking tubs, will be available for booking starting December 27. The award-winning culinary team will offer their well-known fine dining experience with outdoor lakeview seating and a full bar and common area complete with a fieldstone fireplace. Reminiscent of the area's early Swiss and German settlers, the Hemlock Spa will offer a range of Kneipp-inspired body treatments along with an outdoor sauna and hot tub, a movement studio and pool.
This environmentally sustainable inn, located on the grounds of the former Catskill Game Farm, in a meticulously-renovated giraffe barn tucked into more than 200 acres. Nestled into the Catskill Mountains, the property has five guest rooms named for animals who once called the farm home, as well as four campsites and a hot tub. The site includes over five miles of walkways and trails, connecting to more than 20 miles of maintained mountain bike/hiking trails featuring swimming holes, beautiful views and other local resorts to explore. Long Neck Inn donates a portion of every stay to various global conservation efforts.
WANDER THORUGH A WINTER FESTIVAL
A new festival will bring the power of light and sound to the streets of Downtown Ithaca from December 5-15. The festival will feature Prismatica, an art trail of 25 luminous and interactive prisms, brightening up the pedestrian mall on the Ithaca Commons. The prisms stand more than seven feet tall and reflect all the colors of the rainbow depending on the light view. The 11-day festival will also feature a special visit from Santa Claus, a family-fun silent disco, an Ice Bar and the 10th annual Chowder Cook-off.
Named one of the 10 Most Spectacular Cold-weather Festivals by Condé Nast Traveler, the Saranac Lake Winter Carnival is the longest-running event of its kind in the Eastern U.S. This winter's festival takes place from January 31–February 9 and features a stunning Ice Palace where visitors can enter for exploration and pictures. Sporting events take place throughout the 10-day event including snowshoe softball, cross-country skiing, fry pan tossing and snow rugby. A gala, parade and fireworks display round out the festival. 
SOMETHING TO SIP THIS SEASON
Grain-free and vegan, Anything But Beer is a brewery that allows a greater number of people to enjoy craft beverages and embrace the community. The brewery has grown out of a passion for bringing food and beverage to those who might not be able to consume specific ingredients. The new taproom helps to expand the already successful company serving their popular products including Son of James (Oak Aged Irish Whiskey Apple), Wild Thang (Wild Fermented Cider), and Bay of Bengal (Blueberry Cardamom).
Serving a primarily American Style ale, Hot House Brewing is a licensed New York State farm brewery with 95% of the hops used grown in the on-site greenhouse or sourced locally. They focus on locally-grown ingredients and have six to eight year-round brews on tap in the tasting room along with seasonal, specialty and experimental brews. The tasting room located at Barone Gardens has a beautiful greenhouse seating area and an on-site Bistro serving food.
New York State's first farm meadery license was recently awarded to Royal Meadery, an Albany County craft beverage manufacturer. This license requires 100% use of New York State-sourced honey and further supports the state's booming craft beverage industry and demand for honey. Mead, commonly referred to as "honey wine," is an alcoholic beverage that is created by fermenting honey with water, which can be infused with fruits, spices, herbs and flowers. This sector of the beverage industry, like distilling, brewing and cider making is expected to thrive in New York and visitors can sip the sweet creations at Royal Meadery. From New York Nectar to Raspberry, the tasting room in Delmar offers a variety of mead samples during a guided tour.
GIVE THE GIFT OF A GETAWAY
Get blown away this holiday season at the Corning Museum of Glass. With hot glassmaking, flameworking, fusing and sandblasting, the winter cold will melt away in the Make Your Own Glass Class. Experienced glassworkers assist visitors in creating festive works of glass art including fused ornaments, colorful icicles, sandblasted drinking glasses, snowmen and a Christmas tree sculpture. After creating this take-home project, explore the museum and the annual Holiday Ornament Tree showcasing more than 2,000 glass ornaments.
The recently opened offers gracious accommodations, a world-class spa and progressive American dining at Willow by Charlie Palmer. The full-service resort is reminiscent of an old-world chic Parisian hotel with all the modern comforts, and just a short walk from Rhinebeck's historic center. For the holiday season, the spa is introducing its "Winter Warmup" body treatment featuring a triple shot caramel coffee scrub and a "Perky Peppermint Mani/Pedi" that includes a candy cane champagne soak.
Feed your hunger for winter treats and take home some professional cooking tips at world-renowned Culinary Institute of America. Master the art of holiday entertaining with classes ranging from baking cookies and pies to whipping up appetizers and cocktails. The Culinary Institute of America in Hyde Park started in 1946 and is one of the world's premier culinary colleges with state-of-the-art facilities. On-site dining establishments, single-day cooking classes and a stunning campus makes it the North Pole for foodies.  
For more information on these and other great experiences in New York State this winter, visit iloveny.com/winter. Media can find press releases and more at iloveny.com/thebeat.  
About New York State
New York State is a premier vacation destination with world-class attractions, picturesque natural beauty, locally sourced cuisine and a booming craft beverage scene, an array of accommodations, and iconic, year-round festivals and events. Its 11 diverse vacation regions feature some of the world's top ranked beaches; two out of America's top three favorite state parks; breathtaking Niagara Falls; more ski areas than any other state; one of the nation's longest foliage seasons; multiple Halls of Fame; North America's longest, fastest and highest zipline; the largest publicly protected area in the contiguous United States; and soon, the country's longest multi-use trail. Add in the state's unique museums, historic landmarks, cultural sites, charming small towns and urban playgrounds, and it's no wonder New York has been consistently chosen as a top getaway by travel publications and experts.
Learn more at iloveny.com and follow us on social media:
Twitter: @ILoveNYPR (PR handle)
Twitter: @I_LOVE_NY (consumer handle)
Facebook: Facebook.com/ILOVENY
Instagram: ILOVENY
YouTube: YouTube.com/OfficialILoveNY
CONTACT:
Phillip Novoa
Finn Partners
(646) 307-6330
Phillip.Novoa@finnpartners.com
Eric Scheffel
Empire State Development
(518) 292-5274