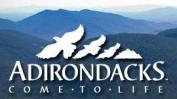 Seasonal Migrations Return to Adirondacks, Offering Prime Bird Watching in Natural Habitats
Adirondack Region, N.Y.
- This spring, the Adirondack Region of Northern New York will echo with the trilling call of birds returning to their seasonal nesting grounds just in time for two June birding festivals. The Adirondacks are home to over a hundred bird species - from the rare Bicknell's Thrush to Gray Jays and several species of warblers, offering ample opportunity for spotting native and migratory birds. Spring
birding events
in the Adirondack Region offer professional and amateur bird watchers the chance to search for bird species, as well as listen to boreal birding experts during symposiums and lectures. Two Adirondack birding festivals, co-sponsored by Audubon New York, top the list:
11th Annual Great Adirondack Birding Celebration is scheduled for May 31 - June 1 at Paul Smith's Visitor Interpretive Center in Paul Smith's. Join bird watchers from across the country and enjoy guided trips through bird habitats and nesting grounds, academic lectures, workshops and the Teddy Roosevelt Birding Challenge. Look for Black-backed Woodpecker, American Three-Toed Woodpecker, Boreal Chickadee, Bicknell's Thrush and many more.
Adirondack Birding Festival is slated for June 2-9 throughout key birding areas in the central Adirondacks. Enjoy three days of hiking trips, canoe expeditions, walks and seminars at locations throughout the region. Search for water birds, woodpeckers, perching birds and birds such as American Bittern, Pileated Woodpecker, Eastern Phoebe and many more throughout Hamilton County's communities including Raquette Lake, Inlet, Long Lake and Blue Mountain Lake.
For bird watchers who prefer to set their own schedule, the Adirondack Region is home to several Audubon NY Important Bird Areas (IBA's), including sites along the following:
Lake Champlain Birding Trail runs along the coast of Lake Champlain, linking over 80 birding sites in New York and Vermont. The self-guided trail runs through diverse bird habitats, allowing visitors to glimpse a variety of species, including Bohemian Waxwings, Rough-legged Hawks and many more. Find places to stay in the Adirondacks along the trail, restaurants, guides and more.
St. Lawrence River Plain is a main flyway for migratory birds, and boasts favorable habitats for boreal species. Find a plethora of water birds along the river including Osprey, Bald Eagle, Loon and Pied-Billed Grebe.
Tug Hill Plateau located in the western Adirondacks along the Black River Valley. More than 150,000 acres of pristine forests offer prime habitat for boreal bird species and rarely seen birds such as Gray-Crowned Rosy Finch, Olive-Sided Flycatchers, Blackpoll Warblers, Lincoln's Sparrow and Ruby-Crowned Kinglet.
This spring, join birders from across the country or bird on your own along
Adirondack hiking trails
for an unforgettable adventure. For more information about visiting the Adirondacks, log on to visitadirondacks.com. Be sure to check out visitadirondacks.com's birding resource center with interactive maps, bird lists, the best places to spot your favorite birds, and everything you need to start planning your next trip to the Adirondacks.
About the Adirondacks:
The Adirondack Region is a six-million-acre park offering limitless recreation amid 2,000 miles of hiking trails and 3,000 lakes and ponds. Part of the largest temperate forest in the world, the Adirondacks are also home to 103 towns and villages. Connect with the Adirondacks on Facebook.com/visitadirondacks or Twitter.com/visitadks. Search Adirondack events, attractions and Adirondack vacation packages at VisitAdirondacks.com. 
###
Contact
: Rebecca Steffan (518) 523-9258
Rebecca@inphorminc.com