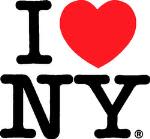 New Attractions and Destinations Provide Great Opportunities to Learn, Stay and Play Across the State This Vacation Season
New York, NY – May 6, 2019: New York State is home to endless possibilities for families seeking diverse summer vacation options, thanks to new attractions, accommodations and experiences opening this spring and summer. Countless opportunities await travelers of all ages and interests at museums that encourage learning, cool hotels for guests of all ages, and exciting theme parks and fairs statewide.
"New York State is a welcoming, easy-to-navigate and fun-filled destination for families year-round, and we really thrive in the summer," I LOVE NY Executive Director of Tourism Ross D. Levi said. "With great weather for outdoor activities, scenic highways for road trips, and an array of exciting new museums, hotels and amusement park rides, it's an ideal time for families to find what they love."
Educational Destinations
New museums provide the best of both worlds for parents as a destination where kids can learn while playing.
Resorts and Hotels That Have It All                 
New and renovated resorts offer countless activities and are a great option for extended families planning a New York State vacation.
Anniversaries for the Whole Family
This year is another great opportunity for families to commemorate milestone anniversaries of New York State's rich history, innovation and culture.
Just for Fun
Families can find what they their own fun at these new and exciting attractions stretching from New York City to Niagara Falls.
Pride for Kids
New York hosts WorldPride 2019 this summer, offering families an opportunity to celebrate the state's commitment to equal rights and commemorate the 50th anniversary of the Stonewall uprising, widely seen as the birth of the modern LGBTQ rights movement. In addition to the annual NYC Pride March, popular with both participating and spectating families, there are kid-friendly events scheduled across the state.  A sampling is below:
Planning Ahead
Busy families can get a jumpstart on their 2020 summer vacations, with major attractions opening including:
For more information on these and other happenings in New York State this summer, visit iloveny.com/summer. Media can find press releases and additional information at iloveny.com/thebeat.  
About New York State
New York State features 11 beautiful vacation regions. New York's attractions encompass landmarks such as Niagara Falls, the largest park in the continental U.S. in the Adirondacks and treasures such as the Baseball Hall of Fame in Cooperstown and the Strong Museum of Play in Rochester. New York State offers diverse activities for all seasons, from fishing, hiking and boating to year-round festivals and exploring the rich history and culture of one of the 13 original colonies. Throughout the state, visitors enjoy fine cuisine, beverage trails and farm-to-table fresh foods.
Learn more at iloveny.com and follow us on social media:
Twitter: @ILoveNYPR (PR handle)
Twitter: @I_LOVE_NY (consumer handle)
Facebook: Facebook.com/ILOVENY
Instagram: ILOVENY
YouTube: YouTube.com/OfficialILoveNY
CONTACT:
Phillip Novoa
Finn Partners
(646) 307-6330
Phillip.Novoa@finnpartners.com
Eric Scheffel
Empire State Development
(518) 292-5274