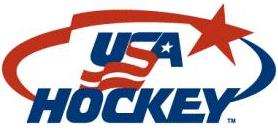 14 teams from across the country to compete Nov. 9 to 11
Buffalo, N.Y.
- The NHL hockey season may be on hold, but some inspiring athletes are about to take the ice when the Northtown Center at Amherst hosts the NHL Sled Hockey Classic from Nov. 9 to 11. The tournament will feature 14 sled hockey teams sponsored by NHL teams, split into two pools: ? An elite group with 10 teams, including some of the country's best sled hockey players (17 members of the USA Sled Hockey team are spread among teams in this pool). ? A four-team developmental pool, featuring U.S. military veterans from the Walter Reed National Military Medical Center (sponsored by the Washington Capitals) and the Buffalo VA Medical Center (sponsored by the Buffalo Sabres, Buffalo Sabres Alumni and National Fuel). Sled hockey is a fast-paced, hard-hitting sport played by athletes who use a pair of short hockey sticks to handle pucks and propel themselves on special hockey sleds, rather than the skates used in stand-up hockey. The public is invited to attend the NHL Sled Hockey Classic and admission is free. The Northtown Center at Amherst is located at 1615 Amherst Manor Drive in Williamsville, N.Y. and the schedule is as follows:
Friday, Nov. 9: 9 a.m. to 10 p.m.
Saturday, Nov. 10: 7 a.m. to 10 p.m.
Sunday, Nov. 11: 7:30 a.m. to 3:30 p.m.
In recent years, Western New York has proven to be a sled hockey hotbed, as three of the current national team players hail from the region. In addition, USA Sled Hockey will hold training camps for the national team at the Northtown Center at Amherst in February and March 2013 to gear up for the 2013 Ice Sledge Hockey World Championships in Korea in April. The tournament is sponsored by USA Sled Hockey, the Buffalo Sabres, the Northtown Center at Amherst and the Buffalo Niagara Sports Commission, a subsidiary of Visit Buffalo Niagara.
A note to the media:
Sled hockey players, including members of Team USA, will be available for interviews and sled hockey demonstrations throughout this week. To make arrangements, please contact Norman Page at USA Hockey at 716-984-2585 or
npsp9@aol.com
.
The Buffalo Niagara Sports Commission is a subsidiary of Visit Buffalo Niagara that promotes Buffalo and Erie County nationally and internationally as a premier sports tourism destination for the economic benefit of the community by boosting hotel occupancy and encouraging visitor spending.
###
Contacts
: Norman Page USA Hockey 716-984-2585
npsp9@aol.com
  Peter Burakowski Visit Buffalo Niagara 716-218-2922
burakowski@visitbuffaloniagara.com