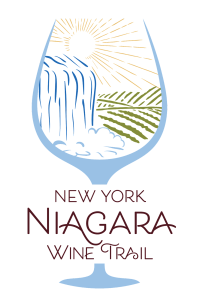 Lockport, N.Y.  – Tickets are on sale now for the Niagara Wine Trail's "Wine & Charcuterie" weekend food sampling and wine tasting event, Saturday, June 3, 2023, from 10 a.m. to 5 p.m., and Sunday, June 4, 2023, from 12 noon to 5 p.m. The event is sponsored by Cabot Creamery. Guests will pair New York State crafted Cabot Creamery cheese and other charcuterie items with three tastes of wine at each participating winery along the trail.
"Charcuterie is a French tradition of preparing cured meats and cheese products," said Shane Gustafson, president of the Niagara Wine Trail and owner of A Gust of Sun Winery, in Ransomville, NY. "The Niagara Wine Trail is happy to partner with Cabot Cheese this year, while featuring our own charcuterie boards, special presentations and other items that weekend," she said.  "We are also proud to welcome our new member, Anthony Manor Farm & Winery, to the Niagara Wine Trail, who will be participating along with 10 of our other wine trail members."
Virtual tasting passes include three sample pairings of wine and a food pairing over the two days. Participating wineries, with pairings include:
·       A Gust of Sun Winery (Ransomville, NY)
·       Anthony Manor Winery & Farm (Sanborn, NY)
·       Bella Rose Winery (Lewiston, NY)
·       Black Willow Winery (Burt, NY)
·       Honeymoon Trail Winery (Cambria, NY)
·       Long Cliff Winery & Vineyards (Sanborn, NY)
·       Mayer's Lake Ontario Winery (Hilton, NY)
·       Schulze Vineyards & Winery (Burt, NY)
·       Victorianbourg Wine Estate (Wilson, NY)
·       Vizcarra Vineyards (Gasport, NY)
·       The Winery at Marjim Manor (Appleton, NY)
For tickets, a list of food samplings and more information, visit www.NiagaraWineTrail.org. Virtual tickets are $40 per person.  Must be 21 to attend. The event is self-led, and guests have the option to visit each participating winery over the two days. Some wineries have a limited capacity or limited amount of seating areas. Please view the website for visiting guidelines for each winery.  When in doubt, please call ahead to each winery.
Guests are also encouraged to stay connected by following the Niagara Wine Trail on Facebook and Instagram.
The Niagara Wine Trail will celebrated its 20th Anniversary, as of May 2022. The organization comprises 12 member wineries, situated between the Niagara Escarpment and Lake Ontario, stretching from Niagara to Monroe County. Each winery on the trail offers a diverse selection of traditional native, vinifera and ice wines, as well as unique styles such as award-winning fruit wines, meads and ciders. Its mission is to "work together to enhance the wine industry in the region through an array of intimate, authentic and charming guest experiences."
Cabot Creamery is a farmer-owned cooperative and certified B-Corp that's been making award-winning products with love, pride, and purpose for over a century. The high-quality milk produced by the Cabot farm families throughout New England and New York is crafted into dairy products including, "The World's Best Cheddar", other styles of cheese, butter, Greek yogurt, sour cream, dips, and other specialty products. For more information visit cabotcreamery.com.
###
Contact:
SUSAN SWIATKOWSKI
Executive Director