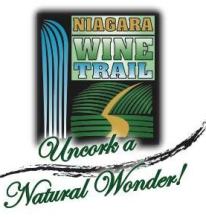 Niagara County, NY
- The Niagara Wine Trail was named as pit-stop in FoxNews.com's best short distance road trips on Sunday, March 25, 2012. "According to a recent Expedia poll, 25 percent of men and 33 percent of women have 'not but always wanted to' drive across the US. . . if you're not that ambitious, here are eight amazing shorter road trips that showcase some of the best scenery and wide-open spaces that America has to offer." Number 7 on the list is "The Other New York," 89 miles from Lake Ontario Parkway from Rochester to Youngstown and Lewiston, NY. "Once you hit Niagara County, be on the lookout for the many tasting possibilities along the growing Niagara Wine Trail. And of course, just up the escarpment, there are some falls that you may have heard of." Read more about the eight amazing road trips that were chosen because of the best scenery and open-wide spaces the US has to offer here:
http://www.foxnews.com/travel/2012/03/25/8-wide-open-stretches-thatll-have-road-tripping/
The Niagara wine region includes the Niagara Escarpment AVA and spans across the Niagara Frontier in New York and into Canada. For more information on the Niagara Wine Trail and its 16 member wineries, please visit
http://www.niagarawinetrail.org/
.
###
Contact
: Elizabeth Rose Maute, Wine Trail Coordinator, Spokesperson Phone: 716-812-4866 E-mail:
lizrose@nigarawinetrail.org
http://www.niagarawinetrail.org/
Niagara Wine Trail USA on Facebook; @niagwinetrail on Twitter