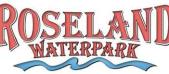 Canandaigua, N.Y. -  Wake Jam 2013, presented by Northeast Riders, New York INT League, and Roseland Waterpark, will be the first ever WWA Sanctioned New York State Wakeboarding Event.  The event will take place on Saturday and Sunday, July 27 & 28, 2013.  The event will feature two days of Wakeboarding Competition and Clinic for riders of all ages and skill levels on the glassy Muar Lake at Roseland Waterpark, Canandaigua, NY.  
The INT League offers divisions from novice all the way up to pro. Each division is based on ability level, providing a non-intimidating environment for participants to compete against competitors of similar ability levels. INT offers divisions for both kids and adults. INT events are competitions to improve your riding ability level, learn new tricks and meet new friends. Riders can show off their tricks and style for bragging rights and big prizes! Riders may register in advance online at
www.intleague.com/newyork
or at Roseland Waterpark beginning at 11am the day of the competition and clinic.  This will be a fun packed event and feature top wakeboarders from the Northeast as well as Northeast Team Rider Bobby Marchenese.  Wakeboard shredder, Connor Arnold, will conduct the Learn to Wakeboard Clinic on Sunday, July 28
th
.  Spectators and families are encouraged to participate and spectate.  There will be prizes and giveaways during the competition.  A podium finish award ceremony will be held at approximately 6 PM on Saturday. Sunday will feature a Wakeboard Clinic, presented by Connor Arnold, where registrants will have the opportunity to free-ride and learn wakeboarding tricks within a set time frame.  Kids under 18 years of age will need to have their parent or guardian complete and sign a waiver.  Further details for the Clinic will be provided at the event. Riders should bring a wakeboard, CGA Life Jacket, Towels, Portable Seating Provisions. Spectators should bring provisions for seating at the event. There will be no wakeskating at this event. Alcohol is strictly prohibited at this event. This event is the first stop on the INT New York tour. Later this summer, the INT League will have tour stops at The Great Sacandaga Lake, culminating the season with US Championships in California. About the INT League: The INT League is a marketing and promotional company that hosts amateur waterski, wakeboard, kneeboard, wake skate and wake surf competitions nationwide. INT aspires to grow participation and consistency in towed water sports by actively promoting, organizing, and supporting, fun competitive events by welcoming all ages and ability levels. For more information please see the INT website at
http://www.intleague.com/
. Other links of interest: 
http://www.northeastriders.com/wakejam/
A video short of Connor Arnold can be view by going to
http://vimeo.com/43389783
Media passes will be available for this event.  Please contact Drew Broderick at dbroderick@roselandwaterpark.com if you would like access to this event.
Contact
: Drew D. Broderick Phone: 585.374.1125 585-455-4186
dbroderick@bristolmt.com
INT League Representative: Jacqueline Stocks 360-886-7822
jac@intleague.com