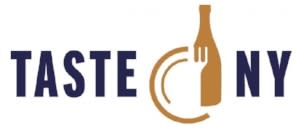 Thruway Authority and New York State Department of Agriculture and Markets Continue 20-Year Tradition of Offering Travelers Access to Some of the Finest Locally Grown Produce
Interested Vendors Should Email TravelersServices@thruway.ny.gov
The Thruway Authority and the New York State Department of Agriculture and Markets today encouraged farmers across New York State to sign up to showcase their products at Thruway Service Areas this season. For nearly 20 years, New York State has been committed to featuring some of its finest vendors and their products at these locations. From locally grown fruits and vegetables to some of the most superb cheese and herbs in the northeast, promoting these products to travelers continues to be a priority.
"For more than 60 years, the New York State Thruway has been a vital connector for travelers throughout Upstate New York including local farms," said Thruway Authority Acting Executive Director Matthew J. Driscoll. "By continuing this tradition, we are offering the more than 265 million motorists who travel the Thruway each year access to the finest locally grown produce that New York's farms have to offer."
The Thruway Authority has outdoor farmers' market locations at Service Areas across the state. Last year, nearly one dozen farmers from regions all across New York participated in the markets at 18 service areas, reaching millions of visitors who travel the Thruway throughout the spring and summer months.
State Agriculture Commissioner Richard Ball said, "Taste NY farmers' markets give our regional Thruway Service Areas a unique flavor and provide our farmers with a great opportunity to connect directly with new consumers. I encourage New York's producers to consider participating this upcoming season and give travelers a chance to taste our agricultural products that are among the best in the world."
New York vendors interested in selling food products at Taste NY Farm Markets should email TravelersServices@thruway.ny.gov for more information on how to participate this season.
About Taste NY
The Taste NY initiative has seen steady growth and recognition since it was created in 2013 by Governor Cuomo. The program reported sales of $1.5 million in 2014, tripled those figures to $4.5 million in 2015, and $13.1 million in 2016. Taste NY, which is overseen by the Department of Agriculture and Markets, has created opportunities for local producers to showcase their goods at a variety of venues throughout the State and at large public events, such as the Great New York State Fair and the Barclays Tournament at Bethpage State Park. It has also helped the farms and companies participating in the program to reach more customers, increase online sales, and, in many cases, expand the processing capacity of their business. Taste NY's food and beverage businesses also support the State's farmers by using New York grown and produced ingredients in their products.
Today, New York products sold under Taste NY branding are available in more than 70 locations throughout the State as well as the New York State Office of Trade and Tourism in San Juan, Puerto Rico.
For more information about Taste NY, please visit www.taste.ny.gov. Connect with Taste NY through Facebook, Twitter, Instagram and Pinterest.
###
Download the new NYS Thruway Authority mobile app, announced by Governor Andrew M. Cuomo. The app includes: real-time, Thruway-specific traffic and navigation assistance, Thruway Service Area locator, toll calculator, roadside assistance and more. Download the free app to your iPhone and Android devices TODAY!
Motorists can sign up for TRANSAlert emails regarding Thruway traffic conditions at http://wwwapps.thruway.ny.gov/tas/.
Follow us on Twitter @ThruwayTraffic and @NYSThruway

Like us on Facebook at NYS Thruway Authority
Contact: Office of Media Relations and Communications | (518) 471-5300 | public.info@thruway.ny.gov