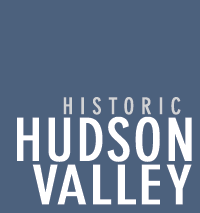 Sleepy Hollow, N.Y.
- Visitors to Philipsburg Manor on Labor Day weekend will experience a traditional Green Corn festival, a celebration of the Hudson Valley's Native American heritage, Saturday through Monday, Sept. 1-3, from 10-5 each day. Typically held during the full moon when corn was ready for harvesting, Green Corn festivals, for many Native Americans in colonial New York, marked a time to give thanks, to name children born since mid-winter, and to sing chants, dance, and enjoy a great feast. "At Green Corn, we reach back to the time before Philipsburg Manor was born in the late 1600s to celebrate and help educate visitors about the area's original inhabitants," said Philipsburg Manor Site Director Thom Thacker. "The compelling performers we have lined up make this a fun, lively, and thought provoking experience for all ages." Highlights at Philipsburg Manor's celebration include master storyteller and musician Kenneth Little Hawk, who shares dramatic tales of Native American culture and history. He's performed at Lincoln Center, the Kennedy Center, and the White House. Joining the renowned storyteller are the Red Hawk Dancers, a group of Native American performing artists who encourage audience participation while they teach the importance of Native cultural traditions. They have performed widely on network television and at major concert venues such as the Woodstock festivals, the Apollo Theatre, and the Dance Theater of Harlem. Besides participatory presentations of traditional Native American song and dance, the event features games, open-hearth cooking demonstrations, hands-on activities, picnic fare, and child friendly crafts including corn-husk doll making.   Exhibitors include Susan McLellan Plaisted of Heart-to-Hearth Cookery, who will demonstrate Native American cooking and medicine making; Arthur Kirmss, who will demonstrate wampum-making; and Richard Chrisjohn, who will demonstrate Native American crafts. Crystal Henry will offer a corn husk doll-making craft activity.  Philipsburg Manor is a living history museum owned and operated by the non-profit Historic Hudson Valley. Green Corn admission is $14 for adults; $12 for seniors; $8 for children 3-17; and free for children under 3 and for Historic Hudson Valley members. Tickets are available for this event online at
http://www.hudsonvalley.org/
. Philipsburg Manor is at 381 North Broadway (Route 9) in Sleepy Hollow. For information: 914-631-8200,
http://www.hudsonvalley.org/
.
###
Contact
: Rob Schweitzer Director of Public Relations Historic Hudson Valley  639 Bedford Road Pocantico Hills, NY 10591 Direct dial: 914.366.6950