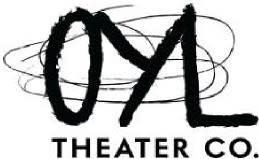 Directed by Ianthe Demos, at Theatre Row in NYC
Off-Broadway run begins previews February 23, Opens February 25,
Runs through March 12
New York, NY – One Year Lease Theater Company proudly presents the world premiere of Ellen McLaughlin's KISSING THE FLOOR, directed by Ianthe Demos, with movement direction by Natalie Lomonte, running Off-Broadway February 23 – March 12, 2023 in a limited engagement at Theatre Row (Theatre Four), located at 410 West 42 Street in New York City.
KISSING THE FLOOR is a radical retelling of the Antigone myth. Set in Depression Era America, the play investigates the relationships among a set of siblings, all survivors of their family's agonized, infamous legacy. Annie and her disturbed and disturbing brother, Paul, are knotted together by fate and a tortured love as their sister Izzy and their brother Eddie look on with dismay and all too much understanding. Can one extricate oneself from a terrible past? What do we owe those who share our blood, however tainted?
The cast features Grammy and Obie Award winner Rinde Eckert, Leon Ingulsrud, Christina Bennett Lind and Akyiaa Wilson.
The production team includes James Hunting (Set Design), Driscoll Otto (Lighting Design), Brendan Aanes (Sound Design), Kenisha Kelly (Costume Design), Vanessa Rebeil (Production Stage Manager), Nadja Leonhard-Hooper (Assistant Director), Melissa Sparks (Assistant Stage Manager) and Omri Bareket (Production Manager).
Previews begin February 23 for a February 25 opening. Performances are Wednesdays - Sundays at 7pm and Wednesdays, Saturdays and Sundays at 2pm. Tickets are $37.50 (standard) and $52.50 (premium). Running time is approximately 1 hour and 40 minutes. Purchase at https://oneyearlease.org or by calling 212-714-2442. KISSING THE FLOOR contains sexually explicit material. Recommended for ages 17+.
One Year Lease Theater Company (OYL) believes in the power of creating theater, building community, honoring a chorus of diverse voices, questioning our past, and re-imagining our future. Founded in 2001, OYL is a professional theater company based in New York City with a one-of-a-kind Apprentice Program in northern Greece. OYL is an artistic fulcrum around which theater, education, training, and inspiration spins. Since their inception they have advocated for work that is collaborative and risk-taking.
One Year Lease's work has been critically acclaimed as "first rate young actors" (The New York Times), "theatrical witchcraft" (New York Magazine), "riveting theater" (NPR), "fiery and fantastical" (The Village Voice), "playfully poisonous" (Boston Globe), "a celebration of theatrical energy" (The Stage) and "a captivating, visceral spectacle" (Houstonia Magazine).
OYL has received a 2018 Drama Desk Nomination (Sound Design, Balls), 2016 Drama Desk Nomination (Original Score, please excuse my dear aunt sally), a 2016 Edinburgh Stage Award (Best Ensemble, please excuse my dear aunt sally), a 2017 Houston Theater Award for Best Sound (Balls), and 2017 Houston Theater Award Nominations for Best New Play, Best Set and Property Design (Balls). For info visit https://oneyearlease.org.
Masks must be worn inside the building at all times. For full COVID-19 safety policy and vaccination requirements visit https://bfany.org/theatre-row/covid-19-information.
# # #
ARTIST BIOS
Ellen McLaughlin's (Playwright) plays have been produced Off-Broadway, regionally and internationally. They include Tongue of a Bird, Iphigenia and Other Daughters, Trojan Women, Helen, The Persians, Penelope, Ajax in Iraq, Pericles, Septimus and Clarissa, Blood Moon and The Oresteia. Producers include The Public Theater, National Actors' Theater, Classic Stage Co., New York Theater Workshop, The Guthrie, The Intiman, The Mark Taper Forum, Oregon Shakespeare Festival, Actors' Theater of Louisville, Orlando Shakespeare Festival, Shakespeare Theatre, DC, Prototype and The Almeida Theater in London. As an actor, she is best known for originating the part of the Angel in Tony Kushner's Angels in America. https://www.ellenmmclaughlin.com
Ianthe Demos (Director) is the Artistic Director and a founding member of One Year Lease. Ianthe's work has received two Drama Desk nominations in NYC and a Stage Award in Edinburgh. She is a full-time professor in the International Performance Ensemble at PACE University and runs OYL's acclaimed Apprentice Program in Greece. Ianthe has worked extensively in the arts management field managing dance companies on the international circuit as part of Selby Artists Management.
Natalie Lomonte (Movement Director) extensively toured with Momix, Pilobolus, Chase Brock Experience and Parsons Dance. She danced with Liza Minnelli in Sex and The City 2. Dance supervisor and original cast member of Spiderman: Turn Off the Dark. Choreography includes 44th National Day Abu Dhabi (live broadcast stadium show), New York Spectacular starring the Radio City Rockettes (assisted Mia Michaels) and Alter Ego (San Francisco Dance Film Festival Award). https://www.natalielomonte.com
Rinde Eckert is a writer, composer, singer, actor and director whose music, music theater and dance theater pieces have been performed throughout the United States and abroad. Among them are And God Created Great Whales (Obie Award), Horizon (Lortel Award) and Orpheus X (Pulitzer finalist). He is a Guggenheim Fellow, a Grammy winner and a Doris Duke Performing Artist Award winner. https://www.rindeeckert.com
Leon Ingulsrud's roles as company member with Suzuki Company of Toga include Dionysus, Ivanov and Hatekon. With SITI Company bobrauschenbergamerica, A Rite, Falling and Loving, and The Bacchae, as well as directing Hanjo. Featured roles in AMC's Hell on Wheels and Rock Star Games' Red Dead Redemption II. Previously with OYL; Pieces of the Moon.
Christina Bennett Lind's theatre credits include pemdas, Stockholm, Teaser Cow and Phaedre with OYL, The Heart of Robin Hood and Fingersmith with A.R.T., The Wallis and Hong Kong. TV and film include "Atlanta," "House of Cards," "Dietland," "Bull," "Person of Interest," "Blue Bloods" and Amazon's "Z: The Beginning of Everything." https://www.christinabennettlind.com
Akyiaa Wilson has helped to develop many new works Off and Off-Off Broadway. Member artist at Ensemble Studio Theatre and former Bat at The Flea. Credits include These Seven Sicknesses, Wrecks (The Tank), Three Sisters (Highly Impractical Theatre) and RSC's Julius Caesar at BAM. https://www.akyiaa-wilson.com
PRESS INVITATION/COVERAGE REQUEST: Fri 2/24 at 7pm, Sat 2/25 at 2pm,
Sat 2/25 at 7pm (opening), Sun 2/26 at 2pm, Sun 2/26 at 7pm
(Press are welcome to attend shows beyond official press dates)
Key art, logos and photos available at https://www.dropbox.com/sh/b9idgcj7u65tjtl/AABh66v2jd_2XDoQ6O7-cvQ3a?dl=0
Press contact: David Gibbs/DARR Publicity 646-744-7200 or david@darrpublicity.com