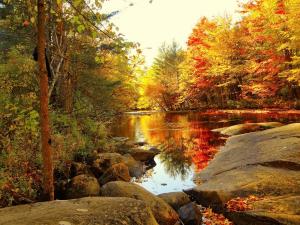 Watertown, N.Y. -- Tug Hill Tomorrow Land Trust is hosting an online auction December 3rd - December 10th.
All items in this auction are local to the Tug Hill region and donated by local businesses. To name a few: Sagamore and sail Luncheon Cruise in the Adirondack area, brunch at Tug Hill Vineyards, Ski lift tickets at Snow Ridge, Bed and Breakfast stays in Redfield and Sackets Harbor, gift cards to Tailwater Lodge, original artwork by local artists, and many more.
Something unique the land trust is offering this year for those who want to give back but don't need more things is the opportunity to fund-a-need in the areas of education, trails, and protecting farmland.
All you need to do to bid is register online at https://www.biddingforgood.com/tughilltomorrow and bid on your favorites.
Thank you to sponsors who helped make this possible: Douglaston Salmon Run and Farm Credit East.
Tug Hill Tomorrow Land Trust is a non-profit regional organization that works with private landowners to protect and foster responsible stewardship practices of working forest, farm, recreation and wild lands in northern New York's 2,100 square-mile Tug Hill region. The Land Trust also works to increase the awareness, appreciation and stewardship of the Tug Hill region through publications, field trips, special events and community programs for kids and their families. The Tug Hill region covers parts of Jefferson, Lewis, Oneida and Oswego Counties.
For more information about THTLT, visit www.tughilltomorrowlandtrust.org or find us on Facebook.
Image: Diane Lorow - Otter Creek Rd Glenfield
###
Contact: Meredith Davison – mdavison@tughilltomorrow.org