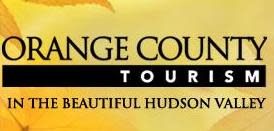 Program offers on-set training, direct pathway to employment in film industry for local youths
Orange County, N.Y. (January 6, 2020) – The Orange County New York Film Office, a department of Orange County Tourism, is proud to announce its sponsorship of the Below the Line BTL Bootcamp, a program for at-risk youths created and managed by Newburgh-based production company Choice Films. The program has already led to direct employment in the entertainment industry for many of its participants who have played critical roles in locally-filmed productions for HBO, Netflix, and other companies. BTL's third session kicks off in January, and participants will begin work on the set of a feature film being filmed entirely in Orange County.
"The film industry in Orange County is booming, and Choice Films' Bootcamp program is creating a local workforce that's both capable and motivated to support that exciting growth," said Nora Martinez, Film Specialist at Orange County Tourism & Film. "We have gorgeous locations that producers and directors love in Orange County, and we have amazing production facilities, too. But, to have this homegrown talent ready to help them make the movie magic happen – that's an incredible resource to provide!"  
BTL 1.0 took place in August 2018, and BTL 2.0 wrapped in September of 2019. September participants received hands-on experience as staff production assistants on the set of an HBO series, and four of them continued right into working on a Netflix project that just recently completed its location shoot in the Hudson Valley. Several graduates have also worked on a handful of other independent feature film projects over the fall and into the winter.
"Our inaugural and second BTL sessions have both led to amazing opportunities for our bootcampers," said Choice Films Managing Partner Tony Glazer. "These are young people who went from being applicants to relied-upon professionals in the industry thanks to their hard work and training. Our goal is for BTL to become an even more regularly occurring program to bring even more opportunity to the community and support the immediate employment needs of the film industry in Orange County."
BTL 3.0 begins on January 13th, when applicants will receive in-office orientation and preparation. On-set production work will begin later that week on location in Newburgh, N.Y. Participants will experience three weeks of on-the-job training on the set of The Winter House, a feature film written and directed by Keith Boynton, known for titles such as Seven Lovers, The Now, Spirits, and Chasing Home. The movie will film entirely in the Town of Newburgh and surrounding Orange County locales.
"All of our BTL mentors are working film professionals, many of whom also spend time on major projects in Manhattan, so our BTL curriculum is great for learning and networking," said Summer Crockett Moore, Managing Partner at Choice Films. "BTL 3.0 is going to introduce some of the internship format developed by HBO Unit Production Manager Nina Nobel, which means even more time devoted to on-set training."
BTL 3.0 bootcampers will work six hours on-set daily, followed by two-hour classroom sessions each day after a lunch break – meals are provided free to bootcampers. The more intensive schedule will put bootcampers into the field for hands-on learning more quickly than before.
BTL is a free program open to anyone between the ages of 18 and 30 with an interest in training for a career in the entertainment industry. Applicants need no prior training or experience. BTL teaches industry basics and helps participants develop the toolkit, skills, and resources to become a contributing and effective member of a production team. Applications are accepted from throughout the Mid-Hudson Valley region, with preference given to Orange County and Newburgh area applicants, where the majority of BTL training sites are located. Applicants receive Choice Films' P.A. Handbook, a 45-page booklet that breaks down a day in the life on set.  
"We follow-up the booklet with a 20-question test, which helps us identify the more committed applicants. We bring in the ones who pass for an in-person interview, and then they join the program," said Crockett Moore. "BTL training doesn't limit graduates to working in Orange County after training and mentoring, but we do hire local and provide pathways to film projects being produced locally."
BTL is offered free by the generosity of its local sponsors. Crockett Moore has said that without that support from the community, Choice Films would not be able to offer the program. Along with Orange County Tourism and its Orange County New York Film Office, BTL sponsors include: The City of Newburgh; The Town of Newburgh; the Blacc Vanilla Community Foundation; REM Cycle Productions; EventTone Wireless; William A. Smith & Sons Insurance; Shred Foundation; Blend Salad & Smoothie Bar; and MyFOURmula. UMBRA of Newburgh Sound Stages – another project of Choice Films – is also a major sponsor of, and participant in, the program.
"The amount of growth that's happening in the film industry here in the Hudson Valley is incredible to see; it means we can keep growing BTL – one of the most rewarding things Choice Films has ever been a part of," said Glazer. "More and more film and TV projects are coming here, and we've been able to instantly place our young people in jobs they love. The thing is -- we still need more people! We want BTL training to help us keep up with the demand for skilled employees that we're seeing here in Orange County."
To learn more about the Below the Line Bootcamp program, visit the Choice Films website at www.choicefilms.com. People interested in applying for upcoming BTL sessions may send a letter of interest, including all personal contact details, to umbrastages@choicefilms.com.
About Choice Films
Choice Films is a multi-award-winning full-service production company that has been producing film, television, regional and Off-Broadway theatre, multi-media/web projects and live events since 2001. With offices in NYC, NJ and Newburgh, NY, #TeamChoice works from development thru delivery for a variety of clients on many budget levels. For more info visit www.choicefilms.com.
About the Orange County New York Film Office
The film office represents the Mid-Hudson Valley region to incoming and potential film productions since 2013, and in 2019 began operating as an arm of Orange County Tourism. Among its services, the Film Office acts as a liaison between the film industry and government agencies in Orange County, helping to set up contacts within its municipalities and streamlining paperwork to help filmmakers who want to bring their productions to Orange County. Other incentivizing services provided by the Film Office include: location support; permit assistance; crew and resource referrals; casting and crew call support. Additionally, the office assists productions with the New York State Film Tax Credit Program, the nation's most stable and successful production and post-production tax credits – as much as 40% on labor and qualifying post production projects to productions who bring their business to Orange County, N.Y. Learn more at www.orangecountynyfilm.org.
About Orange County Tourism
Orange County Tourism, based in Goshen, N.Y., is the county's tourism headquarters and a participant in the I LOVE NY program. A comprehensive listing of area attractions, lodging, and events can be found at www.OrangeTourism.org. Like Orange County Tourism on Facebook for the latest news on local happenings. For a free copy of the Orange County Travel Guide, send your email request to tourism@orangecountygov.com, or call (845) 615-3860.
###
For more information, contact:
Jason Upchurch
Focus Media, Inc.
(845) 576-2218
jupchurch@focusmediausa.com