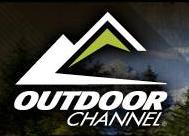 Oswego, N.Y.
-Two local charter captains will be featured this month on the Outdoor Channel Outfitters television network. Capt. Dan Coleman and his Strike King Charter will be the featured outfitter Monday, Tuesday, and Saturday, Sept. 6, 7, and 11. Capt. Greg Gehrig and Top Gun Charter will be featured Sept. 20, 21 and 25. The segments air at 9 a.m. Mondays, 11 a.m. Tuesdays, and 2:30 p.m. on Saturdays. A film crew from the Outdoor Channel network spent several days in Oswego County in early July, fishing for trophy-sized salmon and trout on Lake Ontario. Both boats are based at Wright's Landing Marina in Oswego. "The fact that the Outdoor Channel has two licensed outfitters based in Oswego testifies to the fantastic fishing opportunities that we have in Oswego County," said David Turner, director of the County Department of Community Development, Tourism and Planning. "We are just entering the fall salmon season and already we're hearing of 36-lb. salmon being taken. It should be a very productive fall for anglers here in Oswego County." For fishing conditions and visitor information, go to
http://www.visitoswegocounty.com/
or call 1-800-248-4FUN.
###
CONTACT
: Janet Clerkin Oswego County Tourism and Public Information Coordinator 315-349-8322
http://www.visitoswegocounty.com/