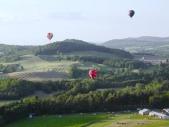 Fort Edward, N.Y.
- Visitors considering a vacation or a weekend away can enjoy Washington County, New York's outdoor recreational activities and events during its summer season. Information about these activities and many others are listed online at
http://www.washingtonnycounty.com/
. The 13th annual Cambridge Valley Balloon Festival, held June 7th-9th, features four launches of 10 hot air balloons, fireworks, the Taste of Cambridge with local producers and restaurants showcased, and Moon Glow, a nighttime display of cold burner illuminated tethered balloons synchronized to music. The weekend event includes rides, games and entertainment for the whole family. Visitors can learn more at
http://www.cambridgenychamber.com/balloonpage.html
. Father's Day weekend events, June 14th-15th, include the 21st annual Whipple City Festival, featuring a 5K race/walk, a parade with themed floats, musical entertainment, craft fair and carnival rides. More information on this event can be found at
http://www.greenwichchamber.org/whipplecityfestival.asp
Visitors looking for family fun can experience the Washington County Fair in Easton, NY held August 19th-25th. Entertainment, food, 4-H displays, music, rides, and animals highlight this event which has been "an agricultural tradition for over a century." Adult admission is $10 and children under 14 are free; there is no charge for parking. All grandstand entertainment includes complimentary seating. For more on the fair, visit
http://www.washingtoncountyfair.com/
. Visitors interested in the arts, history and music can enjoy one of the many events held in Washington County July through September including: Solomon Northrup's Neighborhood at the Old Fort House Museum on July 14; the 7th annual SAWFest (Salem Art Works Music Festival) on July 20th; an ongoing Summer Concert Series at various locations throughout the county from July through September; "Winning the Lottery," an original screenplay at the Fort Salem Theater on August 2nd; and First Fridays in Granville at the Pember and Slate Valley Museum. Washington County is also home to many art galleries and locally-owned shops featuring area artisans. Performances at area venues are also a great way to enjoy a summer evening in Washington County. Travelers can enjoy one of several museums and historical sites. Travelers can also canoe or kayak the Hudson, Batten kill or Mettawee Rivers, paddle one of seven lakes and ponds, cruise the Champlain Canal or put in on the Eastern shore of Lake George. Rafting is also available, allowing visitors to enjoy a lazy summer day floating under one of the area's scenic covered bridges.
For those interested in trout fishing getaways, the Batten kill features brown trout, which anglers can try to catch using synthetic flies (no other lure/bait is allowed by law). In addition to the Batten kill, the nearby Mettawee and Hidden Pools are also popular spots for fly fishing enthusiasts. The 17th annual Lake Lauderdale Youth Angler Fishing Tournament will be held on August 18th. This catch and release event is free to children up to 15 years of age. More information on this tournament is available at
http://www.lakelauderdale.org/fishtourn.html
. There are also plenty of opportunities for hiking, as part of Washington County is located in New York's Adirondack Park. There are several hiking trails on the Eastern Shore of Lake George that range from easy to difficult. Biking along the scenic roads of Washington County is also a fun way for visitors to spend time in the area. With several covered bridges, country roads and many charming towns and villages, the opportunities for bike trips are plentiful. Visitors can learn about local foods and farms at several places in Washington County including Battenkill Valley Creamery for milk and ice cream made locally or GardenWorks, which offers a full range of locally-made foods as well as their own gardening supplies and produce.
About Washington County, New York
Located where the Hudson River Valley meets the mighty Adirondacks, scenic Washington County offers visitors charming country roads, covered bridges, agri-tourism and farm experiences, local artisans and cultural activities, charming boutiques for shopping and so much more. Visitors can learn more about Washington County at
http://www.washingtonnycounty.com/
.
###
Contact
: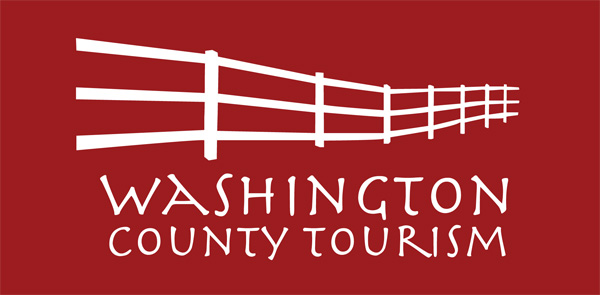 Christine Hoffer Washington County Tourism 518-222-7450 info@washingtonnycounty.com